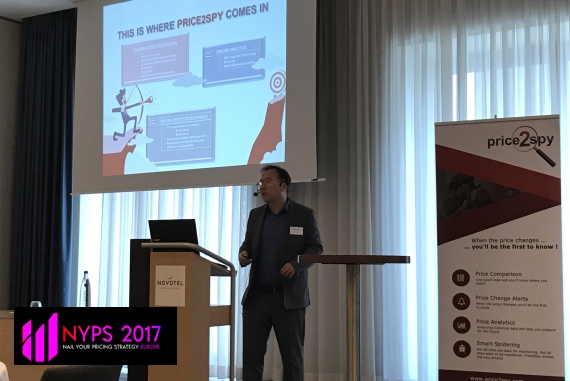 Our management is back from NYPS Europe 2017 with a lot of nice impressions. They spent 3 days among pricing professionals and pricing experts from top global companies across Europe.
The conference featured great workshops, networking opportunities and educative speaker sessions, where mainly pricing rules, new approaches to pricing strategies and trends have been discussed.
During the event our management had a chance to mingle with pricing professionals and exchange ideas and contacts with representatives of some of the greatest European companies.
Additionally, it was also very valuable for our team to meet and shake hands with some of our clients.
Commenting on the event, Our founder and CEO Misha Krunic expressed that 'Pricing is a getting more and more prominent role in the business; pricing departments that used to be one-man bands now are large teams of specialists. More and more companies implement complex dynamic pricing rules, depending on cost price, stock levels, competitor prices. On the other hand, price monitoring is not a novelty in e-commerce anymore, it has become an industry standard. There are so many service providers now available on the market, but, since we're talking about a very sensitive issue, businesses have to be really careful while choosing a service provider.'
Clearly, massive growth in online retail world will continue to increase pricing competition among e-commerce businesses all around the world. Therefore, it's crucial to adopt right pricing solutions in order to stay ahead of competitors.
In case you need help exploring the right pricing solutions and necessary data for your business please feel free to contact us at: info@price2spy.com
We're hoping to visit and participate in more and more great events like this in the future!

About Price2Spy
Price2Spy is an online service which provides comprehensive and suitable solutions for eCommerce professionals including; retailers, brands/manufacturers and distributors in order to stay profitable in the current competitive market conditions. If you want to learn more about what Price2Spy can do for your business, please request a demo or sign up for 30-day free trial.