9 Effective ways to boost your online store's customer base
Technology has altered the way we interact with people, do our jobs, make friends, and whatnot. The pandemic was one of the primary reasons behind the rapid growth of the tech field, as every single activity was shifted to the online platform. The number of online shopping apps and games increased manifold. Even though people had been interested in online shopping way before the COVID19 outbreak, the percentage of people purchasing online increased considerably. The online stores are dealing with heavy competition and are struggling to boost the customer base of their online stores. This article will cover nine effective methods that will help you increase the sales rate manifold and keep online stores flooded with daily customers.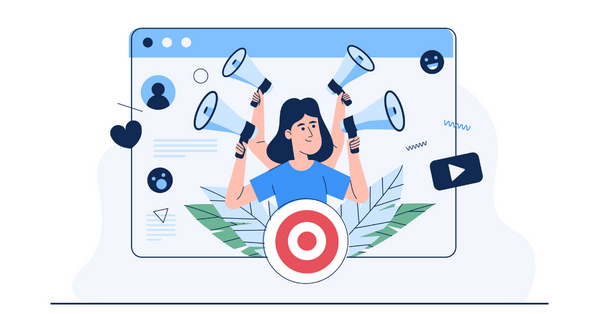 When it comes to shopping for goods, whether online or offline, the primary factor that customers give importance to is the product's price. As per the report of a recent study conducted by the United States, for 87 percent of customers, the cost of the products is favorably influential. Consumers have various online shopping options, namely, online shopping apps, social media stores, and websites. But ultimately, the shoppers prefer stores that offer supreme quality products at the best price. Now you have a clear picture of which area you should focus on to boost sales and help you with that, and the below mentioned are the best pricing strategies that will play a significant part in the growth of your e-commerce business.
Use visual representations for sale items
The primary essence of every shopping app or website is its efficiency in representing the available products for sale. But not every brand or website is doing this, which can make the customers drop the online shopping halfway and search for the product elsewhere, only with high-quality picture representation from different angles, people keno whether the product suits their needs or not. Some advanced sites even offer to try on features where you get to try out the products. The visual representation of sake products is mandatory for every store irrespective of the brand or product type you are involved in.
Attract new customers with a loss ledger
A loss ledger is when you put up a product for sale at a meager price for the customers, which actually is not. By doing so, the sale rate skyrockets in a significantly less time frame. Here are two factors you need to know before you create a loss ledger for your online store.
First, you need to drive in customers with a low price and later hit them with cross-sells and upsells. This way, you can earn a considerable amount of profit and high-quality traffic to your website.
The next step to keep in mind is that a loss ledger can generate long-term customer loyalty and activate customers, creating a loss ledger that steers in more people. 
Display highly-priced products on the left
If you are familiar with the world's biggest online shopping platform; amazon, you might have seen highly-priced product suggestions near to the one you have displayed as 'frequently brought together.' This most probably gets the majority of user attention and lures the customers to check those products out.
Display the RRP of the products
RRP is short for the registered retail price, and this price has to be higher than the price offered on your website. By displaying your competitors' RRP and the price you offer, the number of customers who prefer your website for products increases and, in turn, will the sale. This strategy has to be followed with caution, and do not price all your products at a lower rate than the competitors as this might result in loss.
Display the daily price and regular price
Displaying daily and regular price works the same way the RRP pricing strategy works. It is an effective way of convincing the users that if they shop on a particular day, they have to pay less than the price they usually pay. However, this can trigger purchase decisions that are relied on emotions.
A/B test your prices
A/b pricing is one of the highly preferred methods for increasing the conversation rate. A/B is known as the second most popular CRO method to increase the sale rate on the e-commerce platform. Try to adjust the price of the products that will profit your general store. This also helps the customers choose the right product and quality they prefer.
Show similar product suggestions at a different price
This is available on reputed shopping apps and websites. When the customers search for a product, similar ones appear at a slightly lesser or higher price. This is mainly due to the difference in price different sellers offer. If not the same product, suggest similar products to the customers at almost the same price. This strategy will increase your sake rate considerably, without a doubt.
Use values with fewer units
A person perceives the price as a lesser amount of the syllables that follow the amount less. The study conducted by Clark University has proven this to be true. For instance, take two different prices, $27.89 and $28.12; the longer the amount looks phonetically, the higher the price appears to the people. Strangely, $28.12 seems to be a lesser price than $27.89, even though the opposite is true. This has been found effective for clothing stores, makeup, skincare, and other wearable stores as the entire shopping decision is emotionally driven. The simple way to make this more effective is to round off the syllables and reduce the number of units of the price displayed on the website. If you are not sure about this strategy, you can start small and experiment with smaller prices products and, if successful, move on to medium prices and later shift to higher-priced products.
Set an uber-specific value
Not every customer makes purchase decisions the same way others do. Specific prices work well for those who rely on logic to make an informed purchase decision. To better understand this strategy, let's take an example. If a product is priced at $300, the consumer automatically thinks a rounded price is higher and is less likely to tap the CTA button. A logic pricing strategy is best suited for companies that are engaged in producing products that are practical in nature. For example, technology, tool, electronics, and so on. There are several top–rated e-commerce website development companies in the USA that helps you get this feature accommodated into your website flawlessly,
Bottom line
Price plays a significant part in customers' purchase decisions. With the increased number of online shopping sites and advancements in technology, finding a similar product at a better price has become more accessible for customers. To be successful in the e-commerce field, it is not a great idea to constantly reduce your product prices. There are various experienced and professional mobile app developers for hire who can build the apps and websites as per your specifications. Incorporate product suggestion features easy navigation and product filters. This helps the users to narrow down their search and land on the product they are looking for. Not just technological features, but also use psychological tactics to convince the shoppers that the price is not high. Summing up everything discussed so far, intelligent pricing guarantees constantly increasing sales.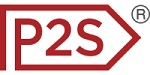 About Price2Spy
Price2Spy is an online service that provides comprehensive and suitable solutions for eCommerce professionals including; retailers, brands/manufacturers and distributors in order to stay profitable in the current competitive market conditions. If you want to learn more about what Price2Spy can do for your business, please start your 30-day free trial.