February 15th and 16th 2017 – Public Holiday days
Due to the public holiday, our office will be closed on Tuesday, February 15th and Wednesday, February 16th.
Please note that Price2Spy app will work  as usual.
Most of our developers won't be working. However, a part of our support team will be available to handle all issues, with a potential slight delay. Please keep in mind that, since during the holiday days we will provide a basic level of support there will be a delay in fixing the reported issues. Thank you for your patience!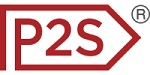 About Price2Spy
Price2Spy is an online service that provides comprehensive and suitable solutions for eCommerce professionals including; retailers, brands/manufacturers and distributors in order to stay profitable in the current competitive market conditions. If you want to learn more about what Price2Spy can do for your business, please start your 30-day free trial.