Important update for MS Office 2010 / 2013 users
As of Microsoft's last security update, Microsoft Office 2010 and Microsoft Office 2013 cannot open files which have been downloaded from the Web, or received in email.
This will affect all Price2Spy reports that you receive – no matter if you download them yourself (from your Price2Spy account), or if you received such an automated report in your mailbox.
To open the file, please carefully follow these steps:
1. Save the file on your hard drive (do not try to open it instantly with a double-click)
The images below show how to do this if you download it from your Price2Spy account (Google Chrome as browser)
2. The following image shows how to do this if you received the file in attachment (Gmail acount)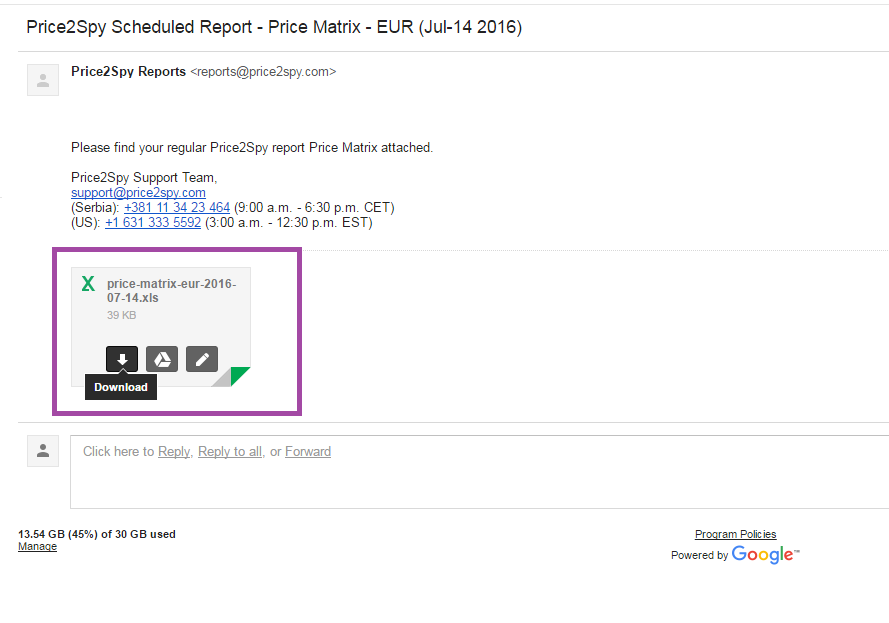 2. Locate the file on your hard drive, right-click it, and click Properties – the image below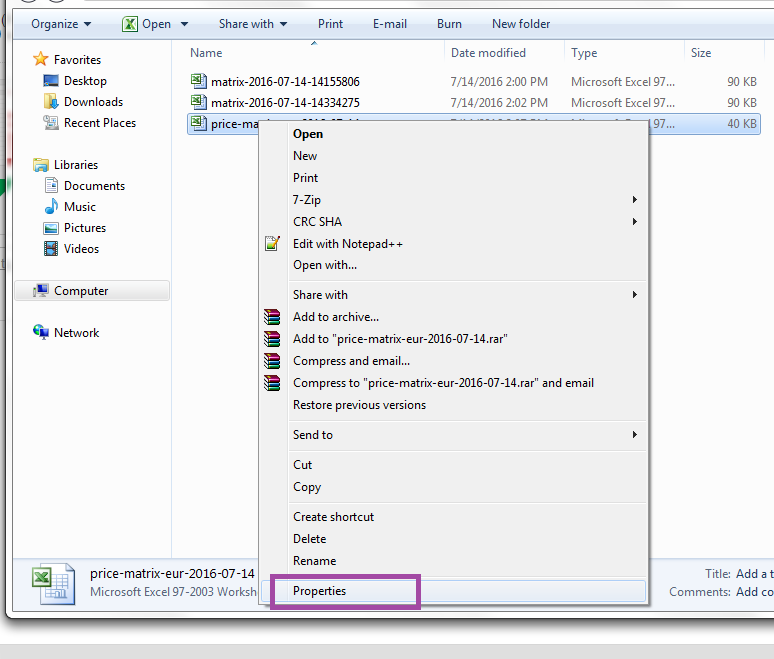 3. Unblock the file – Please note the part which says 'Security: this file came from another computer…' – and click 'Unblock' – as shown in image below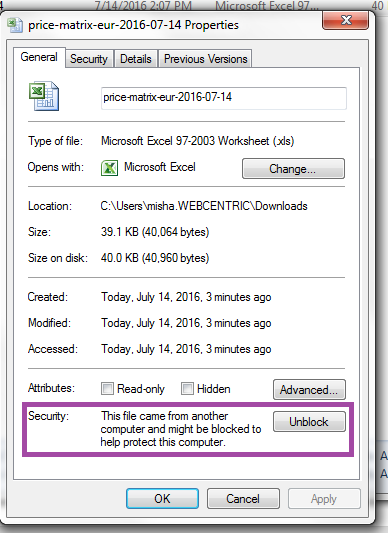 4. Doubleclick the file, and MS Excel should open it.
Please note that this problem is not due to any changes in Price2Spy (there have been no changes related to the way we generate Excel file) – it's due to MIcrosoft's tightened security policies in MS Office 2010 and Microsoft Office 2013.
Please note that the above problem does not affect MS Office 2016 users.
We hope this was helpful.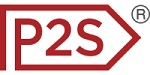 About Price2Spy
Price2Spy is an online service that provides comprehensive and suitable solutions for eCommerce professionals including; retailers, brands/manufacturers and distributors in order to stay profitable in the current competitive market conditions. If you want to learn more about what Price2Spy can do for your business, please start your 30-day free trial.