Showcase: Price2Spy helps Ramcity harvest the pricing data
This testimonial is published with client's (Ramcity) explicit consent. Price2Spy will never publish any of our client's details unless we are given permission to do so.
Issues:
Extremely competitive, sensitive and volatile market;
10 prime competitors to monitor;
Unable to extract data for Google AdWords.
The client – RamCity – is one of Australia's leading suppliers of computer memory and storage upgrades. Established in 2003, the company has been operating in the ever-changing market with great success. The client is now in need of reliable information on competitors' actions according to which decisions concerning prices, promotions, etc. are made.
Solution:
Standard Price2Spy account used by RamCity to keep a close  eye on all price / product availability changes of its key competitors;
Web crawler – a non-standard Price2Spy service designed to meet the client's particular needs (collecting data later to be used with Google Adwords)– ran through the site in order to collect the demanded data. Given the complex site structure and large number of products ( and yet larger number of URLs), web harvesting took several days. What made the whole process even more challenging was the IP address control because of which the crawler could have been blocked – meaning that our crawler had to 'walk on its toes'.
 "I've been most impressed by the technical ability and timely service the Price2Spy team has provided to RamCity." – Rod Bland – Ramcity CEO & Upgrade Evangelist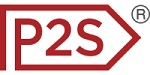 About Price2Spy
Price2Spy is an online service that provides comprehensive and suitable solutions for eCommerce professionals including; retailers, brands/manufacturers and distributors in order to stay profitable in the current competitive market conditions. If you want to learn more about what Price2Spy can do for your business, please start your 30-day free trial.