World Consumer Goods & Retail Forum – Thanks Amsterdam for Having Us
The Price2Spy team led by our CEO Misha Krunic participated in the World Consumer Goods & Retail Forum in Amsterdam, held on 23 and 24 June. They were there to share best practices, gain new knowledge, and make valuable connections with other business professionals. Those two days were a success for Price2Spy!
Price2Spy was a bronze sponsor of the event. This looks like it could become a tradition as we sponsored the World Retail Forum in 2018 as well. Our company sees this event as a great opportunity to learn and connect therefore we keep coming back to Amsterdam. Last week, one of the subjects discussed among the participants was the lessons learned during the Covid pandemic and what are the solutions. We learned about how other businesses battled against the global pandemic past two years and got an insight into possible mechanisms that we could implement when facing difficult times, and how to better prepare for the post-pandemic retail world.
The official topic of this year's Forum was "Strategy, e-Commerce and Consumer Experience". This is something our founder and CEO Mr. Krunic is an expert in. He is an experienced eCommerce professional who created a pricing optimization tool that can help anyone's pricing strategy. Besides, the Price2Spy tool has been highly rated (9.7/10) by our users on the G2 platform for its Quality of Support.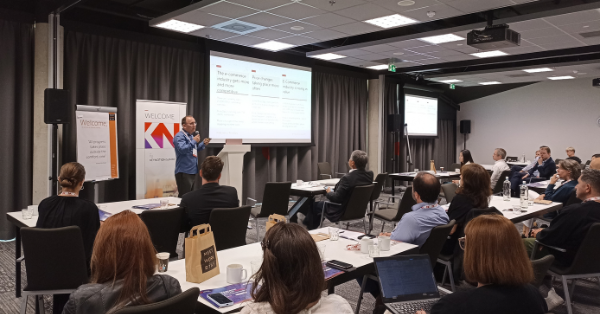 Hence, Mr. Krunic was one of the speakers at the Forum who had a chance to be heard by industry professionals and visitors. On day one, he spoke about Dynamic Pricing – the past, the present, and the future. He dove into, inter alia, the things eCommerce businesses should and shouldn't automate and the prerequisites for full repricing automation. The presentation was well-attended. People responded well and asked questions to which he was happy to answer.
In Amsterdam, Mr. Krunic was accompanied by two ladies from our team, Lepa Novakovic, Account Manager, and Matilda Maloku, Commercial Director. They shared their impressions after the event saying that the whole focus was on Misha's speech and that everything went smoothly, the presentation was visited and the people present were interested in the topic and interacted with Misha by asking questions.
Matilda Maloku, Commercial Director, pointed out: "We appreciate the opportunity to network with the leading names in the world of retail, as well as fellow service providers from the e-commerce domain. We are glad to have revisited Amsterdam, especially now that we are a Dutch-Serbian company."
If you are interested in seeing the event's atmosphere, check out the photo album. We'd like to thank Keynotion once again for the great organization. Make sure to apply for next year's World Consumer Goods & Retail Forum and we'll see you in Amsterdam.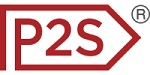 About Price2Spy
Price2Spy is an online service that provides comprehensive and suitable solutions for eCommerce professionals including; retailers, brands/manufacturers and distributors in order to stay profitable in the current competitive market conditions. If you want to learn more about what Price2Spy can do for your business, please start your 30-day free trial.