Bestemming pagina Capterra
[Translate to Dutch:] Need a tool to monitor your competitors' / retailers' prices and help you reprice your own products?
What is Price2Spy ?
Price2Spy is one of the world leading price monitoring, comparison and repricing tools launched back in 2011 and used by more than 600 companies of all sizes, worldwide.
Our clients are:
Retail companies (eCommerce) who want to monitor their competitor prices, identify products with potential pricing opportunities or reprice their products.
Brands / manufacturers who want to monitor how their online retailers price their products on the market or reprice their products.
Learn About Our Solutions
Discover what Price2Spy can do for your business
Get Started
Getting started takes less than 5 minutes
Powerful Reporting & Analytics
Dynamic Pricing & Repricing
Best practices
There are so many different ways you can use Price2Spy for your day-to-day operations. Here are some basic hints:
Price Matrix Report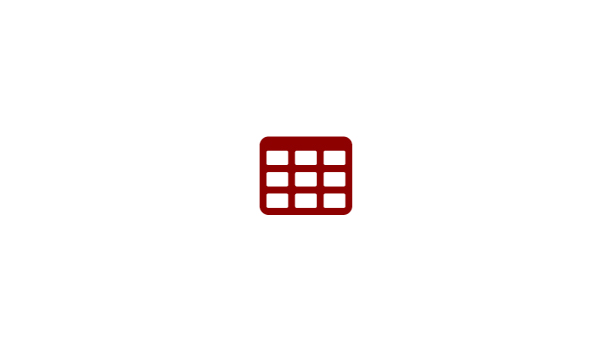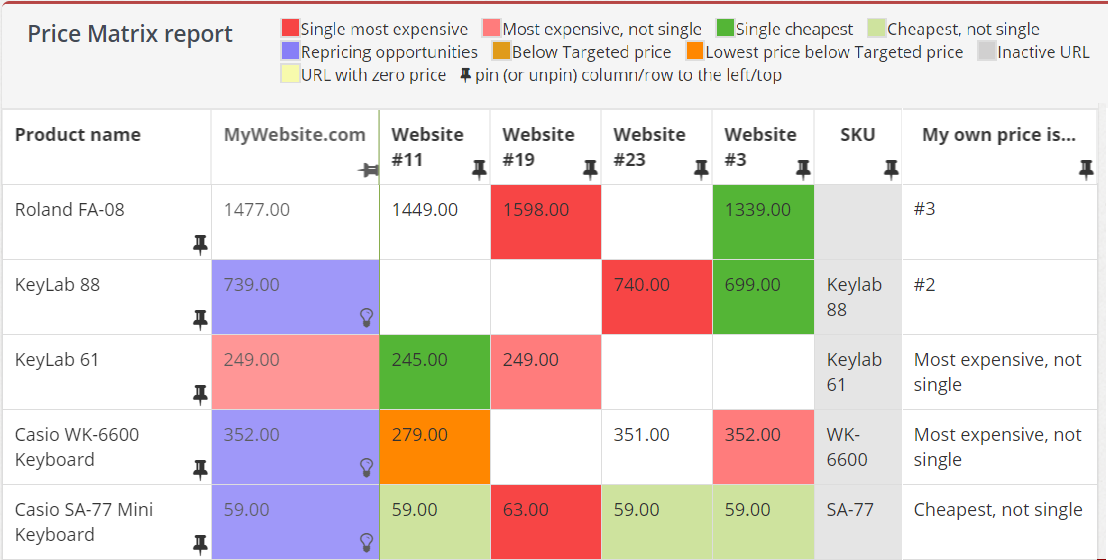 Just a few clicks and you'll know who's at low and who's at high end of the market
Who ran out of stock and when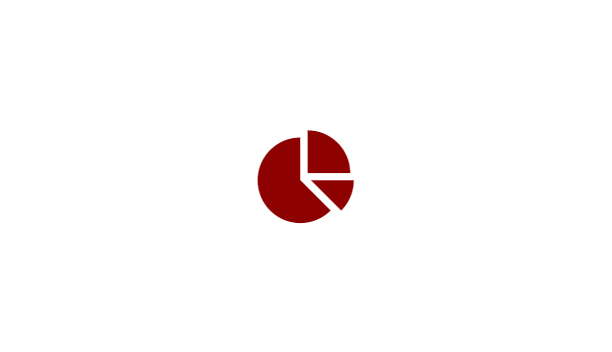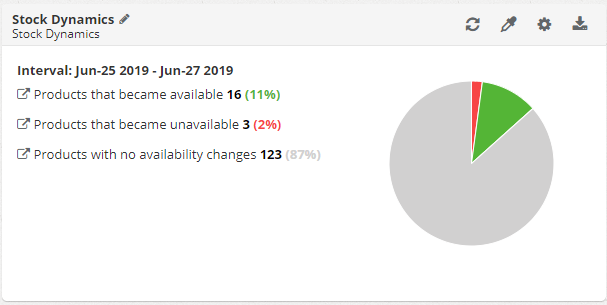 Pricing dashboard will show you most recent price and stock changes and so much more
Alerting mechanisms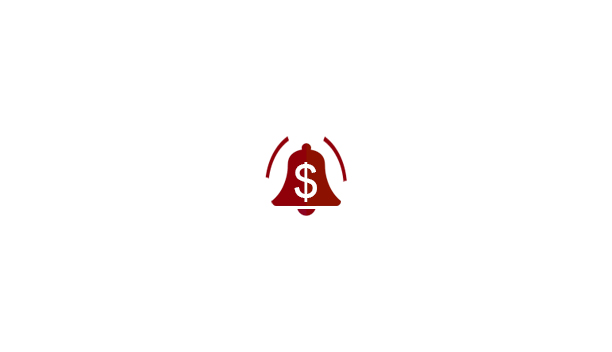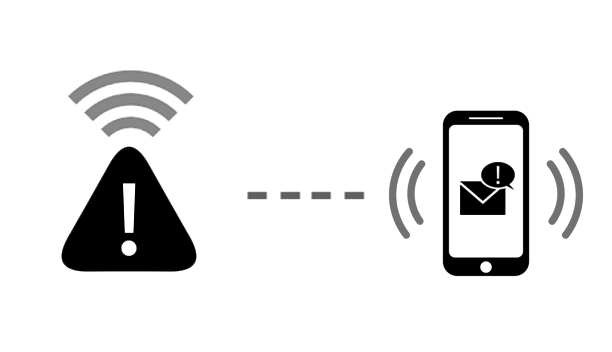 Instant or daily price change alerts help you react swiftly and effectively
Price comparison at a glance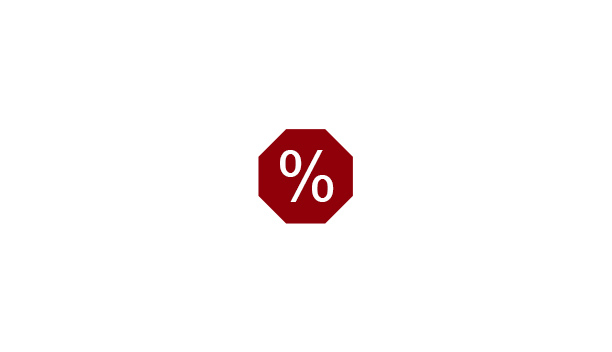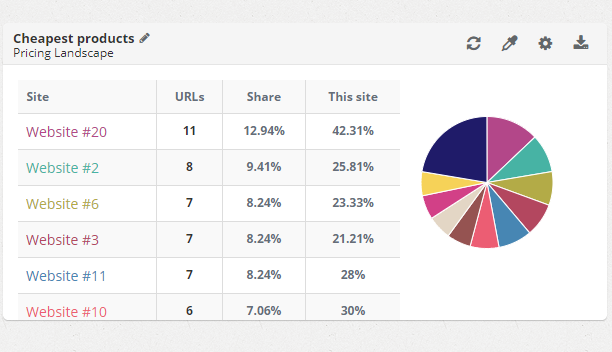 Who tends to be cheaper? For all brands or just some of them?
Identifying pricing opportunities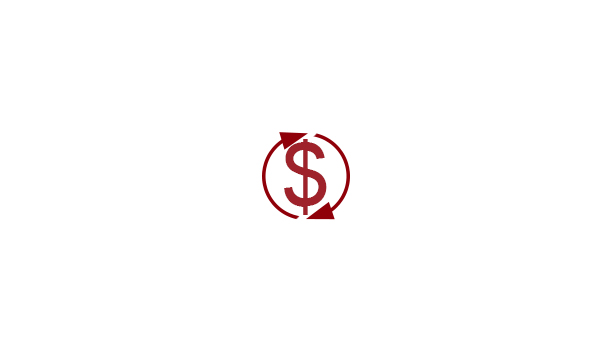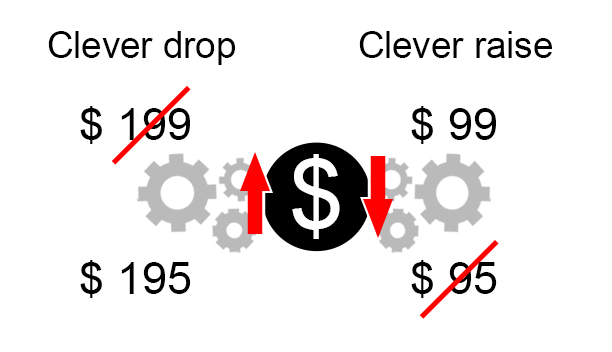 Which products are underpriced? Which products can go lower, but still be within the desired profit margin?
Product history chart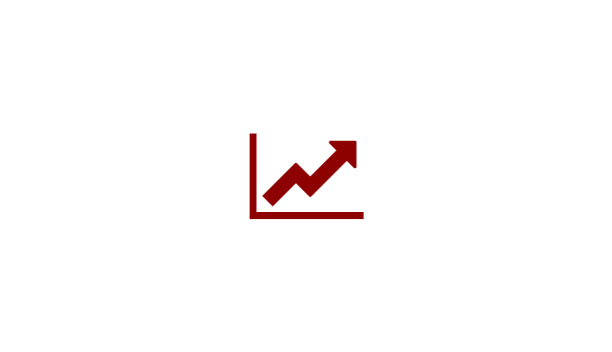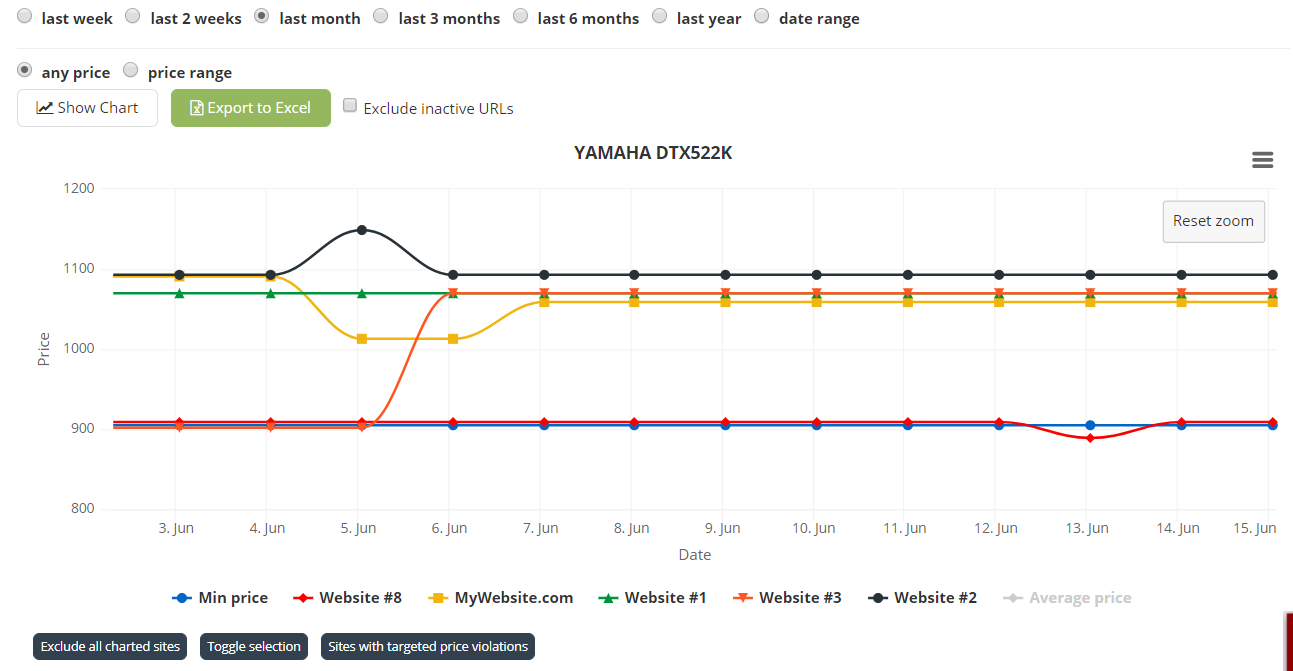 See how each competitor changed the prices over time
Testimonials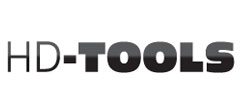 Price2Spy has made price monitoring so simple for me. I can easily focus on my key competitors and get a great overview of pricing by using Reports and Dashboard widgets. I am looking forward to implementing other features, such as the Pricing strategies.
Joost Stekelenburg, HD-TOOLS B.V.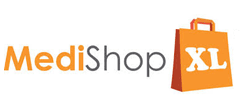 We've been greatly impressed with the technical features of the tool and how fast the new features were being added and implemented. We are referring to the Competitor group feature in particular, now I can have a clear view of the different competitors per country! Very nice!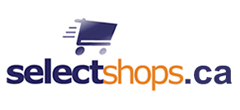 Price2Spy is a useful and flexible tool that has helped us monitor changes in the home decor industry more efficiently. We are still in the process exploring all of the useful features Price2Spy offers and are looking forward to implementing some additional functionality in the future.
Evan Posner, Select Shops
Price2Spy in the numbers
60.000+ monitored websites
News from Price2Spy
Ready to maximize profits while saving time and money?
Sign Up for free 30-day trial, react in real time | No credit card needed
Start 30-Day Free Trial Now
Get your free demo
Complete the form below to schedule an online meeting during which we would explain in more detail how Price2Spy works, and give you a Demo run.
Once the form is submitted, we'll get in touch with you.
Want to speak with us right now? Call any of the following numbers:
(Serbia): +381 11 34 23 464 (9 AM – 6:30 PM CET)
(The Netherlands): +31 23 7633 760 (9 AM – 1 PM CET)
(US): +1 631 333 5592 (3 AM – 12:30 PM EST)
Fields marked with * are required