5 Best Shopify Marketing Strategies for 2022
When it comes to driving eCommerce sales, Shopify is the 'it' platform for small and large-scale sellers alike. According to Forbes, the Canada-based platform boasted $4.6Bn in revenues, of which $2.9Bn was profit.
Clearly, if you are not leveraging this platform the right way to promote your products and boost sales, you are already losing out on your competition.
In this blog, we will look at how you can engage in ROI-driven Shopify marketing with five tried-and-tested tips. Let's jump right in.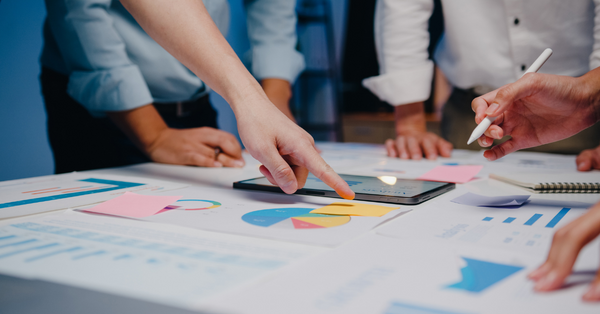 5 Reasons Why Shopify Marketing Strategies Are Essential?
If you are wondering how to get sales on Shopify, these five expert-approved strategies can give you a great head start:
1. Promotions and Discounts Are Always Welcome
One of the best ways to get more virtual footfall to your online storefront is to provide giveaways. From free products to exciting deals and discounts, there's plenty you can experiment with. What's more, you can also promote new products effortlessly. Make use of your social media platforms to promote relevant and appealing product offers or even products themselves, as Taylor Stitch demonstrates below:
The brand asks members of its team to share their 'seasonal favorites' in anticipation of the winter. Here's what Luke has to say:
The brand then showcases some of the best products customers can choose from in the next immediate Instagram Story:
This strategy works because it makes the brand look more human and authentic to the customers. It allows customers to literally get familiar with the people behind the company and establish long-term relationships.
Shopify expert tip: when it comes to promoting deals, offers, and new product launches, integrate social media platforms or even email marketing into the mix, and you are golden.
2. Make SEO a Raging Priority
Another strategy that is known to boost sales is to engage in SEO content marketing for your Shopify store. You can do this by driving high-quality content on your store's Blog section, as the brand Florist demonstrates below:
This brand sells fresh, chemical-free flour while arming people with the right tools and education to access, cook, and eat nutritious, whole food. The 'education' part of the promise comes through the educative and in-depth blogs on the site. Another excellent example to consider is Beardbrand. The brand has a dedicated section on its website for 'Light Reading:'
Here's why this strategy works:
One, it doubles up as a central knowledge repository for customers who are interested in growing and styling beards, thus creating a like-minded community of users
Two, it helps the brand provide expert curations and personalized recommendations, all with high-quality content at the core
Three, it empowers the brand to leverage the power of content marketing and SEO, thanks to strategies such as accurate internal linking, in-depth keyword research, off-page SEO techniques, and more
Shopify expert tip: If you want a low-risk marketing strategy that pays high dividends (and helps you rank higher on Google's search engine pages), focus on optimizing your website's SEO content. You can also promote your products in a subtle and natural manner.
3. Influencer Marketing Will Lead to Brand Recognition
Influencer marketing is becoming more and more mainstream. And why not? The younger generation of today prefers influencer content over ads. In fact, research claims that over 61% of consumers trust the product recommendations they receive from influencers This is because influencers are able to successfully instill feelings of trust and goodwill in the target audience. Data also suggests that customers ' prefer influencers with relatable personalities.'
One example of a brand that aces influencer marketing is Gymshark. This Shopify brand's Instagram page boasts 5.8 million followers (true story!). It routinely posts content from influencers, in this case, Jamal Browner, a Gymshark athlete:
Shopify expert tip: As a thumb rule, make sure to collaborate with relevant influencers to promote your products. By selecting the right type of influencers, you can improve your brand's social media engagement levels and create a tight-knit community of like-minded people actively promoting and endorsing your brand.
4. Consider Shopify's Marketing Automation Features
If there's only one takeaway you want to take from this blog, let it be this: Use Shopify's Marketing Automation feature. You can create customized email marketing campaigns to win back customers, engage users at every stage of their buying journey, and drive business growth. You can upsell, cross-sell, or send Welcome emails to help customers engage with your brand on the right note. Another super useful real-life example of using email automation is for sending abandoned cart emails such as the one shown below:
Remember that aside from triggering automated emails, you can also create an SMS push notification campaign. All you need to do is add a push notification app within your Shopify store and start garnering subscribers. From sales alerts to price drop notifications, you can keep your customers informed about and active with the brand.
Shopify expert tip: One of the reasons why a marketing automation tool works is that everything is drag-and-drop. You can access ready-to-use email templates and roll out highly-personalized campaigns at the click of a button. Plus, you can track and test the efficacy of your campaigns and pivot as needed. All in all, an automation tool is zero-effort with maximum impact. If you need to reach out to customers at the right moment and at the right marketing, using a marketing automation tool should be your go-to strategy.
5. Keep the Social Media Content Updated with Your Products
According to the latest Prosper Insights & Analytics survey, for around 25% of Gen-Z and 21% of millennial respondents, social media platforms influence their buying habits for the most-common consumer products (think: apparel, beauty, grocery, electronics, and more). Needless to say, the power of social media cannot be emphasized enough. Irrespective of the platform your brand is active on (be it Facebook, Instagram, TikTok, or Snapchat), having a social media presence is key to your brand's success.
One such example is the brand, WP Standard. The brand is active on Instagram and Facebook and enjoys a loyal and engaged customer base on both platforms. What's interesting is the integration of the 'Instagram Feed' on the brand's official Shopify website:
By showcasing your Instagram's best photos and videos on your Shopify site, you can encourage customers to buy more and get sales on Shopify. This strategy also empowers your brand to showcase its 'happy customers and enjoy greater loyalty in the process.
Shopify expert tip: Social media marketing is really the gold standard of Shopify marketing strategies. It empowers brands to build social proof and demonstrate authority by showcasing real-time and genuine customer reviews.
In Summary
Whether you want to get sales on Shopify, increase brand awareness, boost customer loyalty, or cater to your existing customers, Shopify marketing is the way to go. You can leverage different digital channels (think: email, SMS, social media, etc.) to create a winning marketing campaign. Take a cue from the strategies outlined above and look at real-life examples to get your creative juices flowing. Remember that when it comes to Shopify marketing, there's no set template or formula. You need to customize the strategy basis your brand and customer's needs and go with your gut.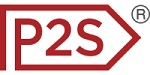 About Price2Spy
Price2Spy is an online service that provides comprehensive and suitable solutions for eCommerce professionals including; retailers, brands/manufacturers and distributors in order to stay profitable in the current competitive market conditions. If you want to learn more about what Price2Spy can do for your business, please start your 30-day free trial.