Fighting the ever-growing retail competition
Price2Spy helps you keep your competition behind while saving hours and hours of manual work!
Dynamic pricing for dynamic retail market:with so many different players on the market, and new ones popping out almost on a monthlybasis, it's getting harder and harder to keep up.
Price2Spy will help you live with that pressure. Being a competitor price tracking / dynamic pricing software, Price2Spy will help you in the following way:
It will help you identify who your main competitors are, see the differences in assortment and market positioning;

It will automate the competitor price monitoring process for you, help you gather and store the pricing data and thus enable you to make well-informed pricing decisions.

It can help you monitor prices from location-sensitive stores;
Alert you when competitors change their product prices, or when they run out of stock;
Pricing intelligence – understand pricing strategies of your competitors – who wants to have the lowest price (no matter the cost), who's using more subtle methods;
Suggest products with potential gains in turnover or profit; no overpricing, no underpricing;
Suggest potential gains coming from products missing in assortment
Dynamic pricing / Repricing  – automating price changes will become simple enough
Analyze and understand which site (and exactly when!) started the price drop chain-reaction;
Understand the pattern behind your competitors price changes (are they doing it automatically, or manually? Do they do it every day, or once a week?)
Identify competitors who have better deals with specific brands / manufacturers, so you renegotiate your own deals with same brands
Indicate MAP pricing violations, in a way that is easy to document and share with brands / manufacturers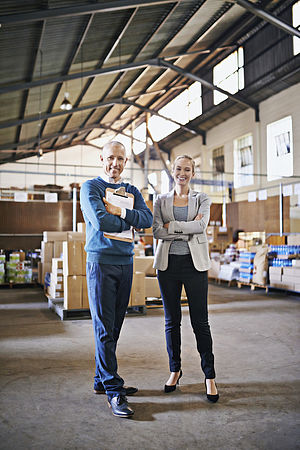 The road to efficient pricing control
Price2Spy is not just about raw pricing data we collect for you. It's much more than that – we aim to be an integral part of your organization when it comes to making important pricing decisions.
In order to do so, we need to carefully consider the following aspects:
Which sites to monitor?

Some of our clients go for the widest possible range (trying to monitor every single competitor on the market)
Others focus just on a couple of key competitors – known to be the market leaders
Hybrid scenarios are possible as well – broad monitoring for certain brands / staying focused on key competitors for others
Do we monitor just sites from a certain market / country, or do we go international?
Do we monitor individual competitor sites, or do we go for Marketplaces (Amazon / Ebay etc)? And how about monitoring prices on price-comparison sites (like GoogleShopping or Idealo.de)?

How many products to monitor?

Do we go for the whole product range? Yes, this is the ultimate solution, but potentially means big cost
Or, shall we stay focused on key products for each category / brand? The danger is – how will we know if new key products pop up?

Product matching – how will you match your products against your competitors?

Since it comes as a part of your account setup, this is a very important decision, which heavily depends on the quality of your data and your industry
In essence, the following methods can be considered

Automated (we call this Automatch)

applicable if your products have unique identifiers, which can be searched on competitor sites
cost effective in cases where many products (1000 and more) need to be monitored on not that many sites

Manual – always applicable

can be done by your team, or by us (as an additional one-off service)
advisable for a smaller number of products (less than 1000) to be monitored on a multitude of sites

Hybrid – a combination of Automated and Manual methods, applicable in practically any vertical

How often to perform price checks

In most cases once per day is good enough
In industries where price changes do not happen that often, once per week is also an option
However, there are extremely competitive industries with dynamic pricing in place, where several price checks per day are a must (Price2Spy can perform up to 8 price checks per day)

Splitting the load

In large organizations, different people / departments are in charge of different sets of products.
Therefore, we need to carefully analyze if the whole team will receive all pricing alerts and reports, or if we're going to split the load
Splitting can be done per product category, brand, supplier, or country

Multi-currency

In certain cases our clients want to see the original prices, in currencies shown on individual sites
However, for comparison purposes it often makes sense to apply the exchange rate and show all prices in the same currency
Price2Spy supports both methods, it's up to you to choose what suits you best

Detecting MAP (Minimal Advertising Price) violations

Price2Spy helps you detect and document any violation cases
Make sure your supplier knows who's playing fair, and who's not

Dynamic pricing / Repricing – closing the circle

Price2Spy will enable you to set up simple rules for identifying products

whose price can safely go down, in order to be more competitive (clever drop)
whose price is being far too cheap (clever raise)
If you wish to implement a repricing algorithm according to your own custom logic, please send us your detailed requirements, and we'll offer you a custom repricing solution

Indirect and Direct repricing methods will help you centralize your pricing decisions, and drive them all from your Price2Spy account
With the above rule set in place, you can decide to automate repricing actions, thus turning Price2Spy into your dynamic pricing engine

Enterprise package – if you'd like the Price2Spy team to manage the full scope of pricing activities (from product matching to regular account maintenance operations), covering very custom requirements you may have – we strongly recommend going for the Price2Spy Enterprise package
Price2Spy in your day-to-day pricing operations
With so many available features, it can get hard to make the most of it. On the other hand, Price2Spy is built in a modular way, so users can define their own best way to use it.
Here are some main suggestions, based on experience of more than 600 clients:
Price tracking – use price change alert emails for quick insights. Make sure you react fast! However, if you're dealing with 10 000s of SKUs this may get inefficient;
Define automated Price Matrix report, to be delivered in your mailbox at the time of your choice. Consider having full Price Matrix, or just the products with recent price changes;
Identify most important brands / categories / competitor sites. Based on this define various widgets (pricing dynamics, stock dynamics, price below mine, products violating MAP) to be placed on Pricing Dashboard. Saves a lot of time when analyzing recent price changes!
Define your own pricing strategy, so Price2Spy can advise potential turnover / profit gains;
Save time you spend on repricing – integrate Price2Spy with your own store, so, Price2Spy can indirectly or directly reprice your products
Dynamic repricing – automate repricing changes, according to configurable set of rules
Analyze historical price charts for key products in order to identify which competitor was the first to lower (or raise) the price;
Use Price Change Dynamics chart to identify key moments (for example, when your competitor got a better deal from the manufacturer, resulting in many products getting price cuts). Use this to re-negotiate pricing with your suppliers;
Use Price Matrix (segmented per brand or category) to quickly identify competitor positioned on lower / upper end of the market;
For larger stores, dealing with 1000s of SKUs or more – make use of Price2Spy API in order to integrate pricing data directly in your own software. Some of our clients have even gone one step further: based on purchase price / desired profit margin, and coupled with competitor pricing (data coming from Price2Spy) – they have setup automated price change rules.
Enterprise package – if you'd like Price2Spy team to manage full scope of pricing activities (from product matching, to regular account maintenance operations), covering very custom requirements you may have – we strongly recommend going for Price2Spy Enterprise package