Capturing screenshots
The struggles with keeping track of price changes are certainly no longer unknown to you. During this daunting process, you have most likely faced the problem of capturing and verifying information about a certain problematic price. Luckily you no longer have to worry about providing the evidence the captured prices, and you will never be caught off guard if a dealer tries to deny selling a product at the captured price. Price2Spy now offers you a new feature – capturing screenshots.
Why is capturing screenshots important in the price monitoring process?
You're for sure familiar with the situation where you've spotted a price change (or a price violation) on a monitored website but the next time you check, the price has changed again and you're left without any proof. With screenshots that will no longer be the case. Capturing screenshots will now provide evidence of the captured price on the monitored site.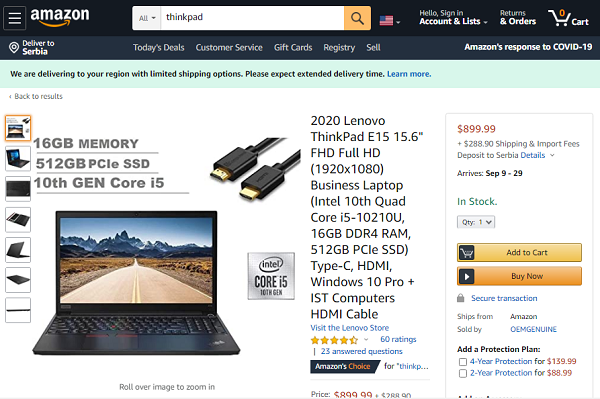 Capturing screenshots options
Regardless if you wish to record any price change or only cases where there is a price violation, Price2Spy helps. Since we are flexible we offer different solutions having in mind that some of our clients are retailers and others are manufacturers or distributors looking for a solution that will help them preserve a certain pricing level. All you need to do is choose whether you wish to capture a screenshot:
In case of any price change;
In case of targeted price violation – MAP monitoring
The screenshots will be recorded and saved in your account so you can access them whenever you need them. The Capturing screenshots add-on is available to both Basic and Premium users. If you would like to start capturing screenshots on the monitored sites, feel free to contact our support team at support@price2spy.com.