Ecommerce Tips That Will Allow You to Attract More Customers in 2021
The eCommerce industry has grown tremendously in recent years, with the COVID-19 pandemic also accelerated the growth of online shopping adoption due to the quarantine restrictions preventing people from traditional shopping.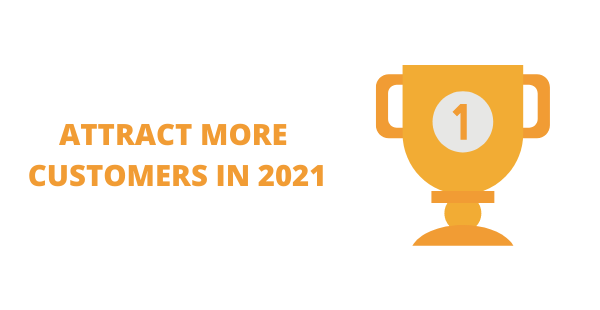 While on the one hand, this is good news for eCommerce stores since it will mean a bigger market to capture, on the other hand, this will also mean a significant increase in competition.
This is why eCommerce stores must always be creative to stay ahead of their competition, and here we will share some actionable tips that will allow you to attract more customers in 2021.
Let us begin with number one.
1. Content Is King
Content marketing remains a relatively unpopular strategy among eCommerce businesses, but leveraging content is actually one of the most effective ways to help you attract more customers.

It's true, however, that content marketing does take effort and can take some time before you generate the desired results. However, it will be worth it in the long run, as when done right, you'll get a sustainable, long-term source of leads that can last years.

The secret? Your content should not only be about promoting your products, but you have to deliver value to your prospects and customers. If, for example, you are an eCommerce store selling sneakers, then you can publish content covering maintenance and cleaning tips for sneakers.

The aim is to establish thought leadership and credibility: your target customers will know that you are a trustworthy and reliable brand, and they'll purchase from you.

Consistency is very important when it comes to content marketing, both in quality and quantity. Aim to publish your content at least once a week, and you can use various different forms: blog posts, email newsletters, videos, podcasts, and others.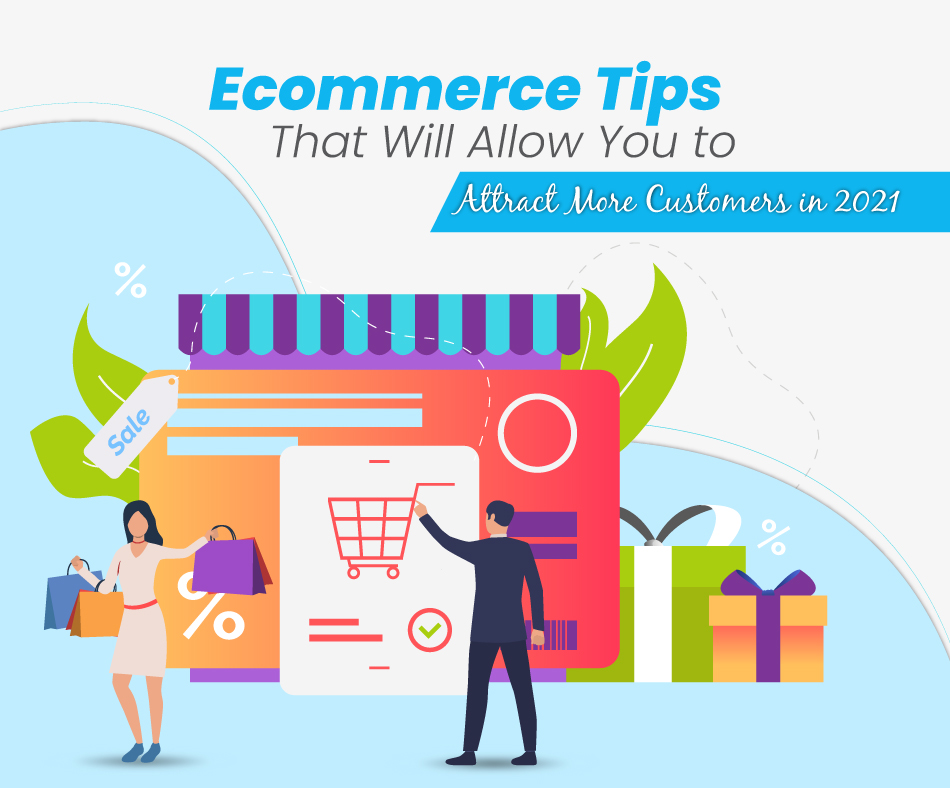 2. Leverage Social Media
It's fairly obvious why we should market our business on social media: it's where our audience is nowadays. However, how should we effectively perform social media marketing in an eCommerce setting?

The key here is to find the right balance between the three different marketing options on social media:

Organic: building your own friends and followers, then similar to content marketing, regularly posting valuable and relevant posts while occasionally promoting your products. This is the most affordable (and even free) option but won't generate instant results.
Paid options: using different paid advertising options to promote your store and products like Facebook Ads, Instagram Ads, etc. Can guarantee quick results, but can be very expensive if you are not careful.
Influencer marketing: working with influencers that are relevant to your niche and products so they can promote your products to their followers.
3. Make Sure Your Website Is 100% Secure
It's no secret eCommerce sites are the primary target of cybercriminals, and chances are, your site is currently targeted if not already compromised.

People will only purchase from sites they trust, especially when it involves online payment where their financial information might also be compromised.

So, you have to make sure that your site is 100% secure, and that's not enough, you have to convince your potential customers about your site's security and that it's totally safe to make a purchase on your site.

While eCommerce website security can be a pretty deep subject to discuss, you should especially focus on:

Requiring strong/unique passwords and implement 2-factor authentication
Monitor failed login attempts and block/CAPTCHA the user
Use SSL certificates/HTTPS to encrypt data in transit
Make sure all your systems including third-party solutions are configured correctly
Educate your employees on phishing and other forms of social engineering attacks
With most cybersecurity threats are performed by malicious bots, it's crucial to protect your eCommerce website with advanced, AI-powered bot management software
Install adequate firewall and antivirus software/anti-malware solution
Perform regular backups and regularly restore everything to a known safe state
Update everything regularly, including obsolete hardware that is no longer supported by manufacturers
4. Email Marketing
Email marketing is also a fairly underutilized marketing channel in eCommerce, but actually can be very effective both in attracting new customers and retaining existing customers.
Email marketing is especially effective with one of the highest ROIs because you are sending your messages to those who are already interested in your products: those who have signed up to your email newsletter and submitted their email address.

You can send regular emails promoting your products and your content. Consider a personalized/automated email marketing campaign, for example, to send custom-tailored holiday discounts for existing customers that often make their purchases in the holiday season.
5. Optimize and Simplify Checkout Process
Attracting potential customers to your website is already hard enough, and the last thing you'd want is for them to abandon the shopping cart because your checkout process is too complex.

Here are some tips you can use to improve your site's conversion rate to avoid abandoned carts:

Make sure the page is mobile-responsive with optimal page speed1
Create a progression indicator so potential customers know how many steps are left, and in general, use as few steps as possible
Show shipping options and total fees as early as possible in the process
Use trust signals to convince your target customers that your site is trustworthy at each step of the checkout process
Display the product's thumbnail throughout the whole process to capture their emotion
Provide a wide variety of popular payment methods
Don't time out users during the checkout process so they don't have to start from scratch
Allow guest checkout so they don't have to register for an account (but verify the payment information)
Include money-back guarantees when possible
Conclusion
Above anything else, you should design your eCommerce business's marketing strategy based on a keen understanding of your target audience: their demographics, their behaviors, their pain points, and how you (and your products) can solve their problems and deliver value.

If you are not attracting enough new customers, your eCommerce store won't grow and sooner or later you'll reach a stagnancy state, which can be dangerous. On the other hand, also pay enough attention to your existing customers to manage retention.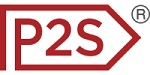 About Price2Spy
Price2Spy is an online service that provides comprehensive and suitable solutions for eCommerce professionals including; retailers, brands/manufacturers and distributors in order to stay profitable in the current competitive market conditions. If you want to learn more about what Price2Spy can do for your business, please start your 30-day free trial.