Introducing Automatch – automated way to match products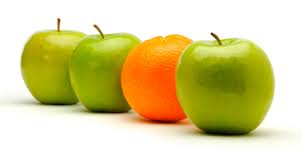 (or: How do we make sure we match apples to apples?)
Price2Spy clients already know that it's a great tool for monitoring competitor prices in case you need a multitude of competitor websites monitored. Our clients also know that the key to good price reporting is accurate product matching. Some of our clients did the matching themselves, some of them hired us for this task. However, when it came to large sites, with large number of products to be matched (10 000 or more products) this approach made little sense, because it was too expensive and time consuming. On the other hand, we have noticed that there are sites out there where product matching could be done in an automated way – and that is how the idea of Automatch was born…
What is Automatch?
Automatch is a continual automated product matching process that can be performed at different frequency intervals (daily, weekly, monthly), depending on clients' needs.
How does Automatch work?
Automatch works in the following way: all existing products in a client's account that still do not have matching URLs on particular competitor sites are attempted to be matched – automatically. The matching is performed according to a set of matching rules, which we define together with our clients.
Why Automatch?
We have learned from our clients' experience that they quite often face a situation that particular products are not found on a competitor site at the time the initial search was performed. However, after some time, they find out that the product in the meanwhile has been included in the competitor's offer, but sometimes (especially if the competitor we are talking about is a main one) it might be too late, as the client's offer is based on pricing data they get form Price2Spy (and since the product was not matched initially, Price2Spy does not know about it).
To help our clients avoid this situation, we came up with a special offer – at first we had our data entry team do this product search manually (as an additional service). And yes, it worked for the clients who had several hundreds of products on about a dozen competitor sites. This offer was not really an option for clients with large accounts – thousands of products on dozens and even hundreds of competitor sites. We have built Automatch to meet the needs of this client profile.
One more thing – the costs of manual product matching tend to get too high once we speak of 10 000s of products or more. This is where Automatch kicks in – not only that it provides up-to-date matching data, but it's cost effectiveness gets better and better as the number of products to be matched goes higher.
Who is Automatch meant for?
Automatch is mostly used by Price2Spy clients, large companies monitoring large number of products (10 000s of products or more), but an important prerequisite for Automatch to be feasible is for products to have SKUs, MPNs or any other product details to be uniquely matched by across competitor sites. Without that, Automatch still may be possible, but matching accuracy will have to be carefully investigated.
Price2Spy clients using this feature are the ones dealing with electrical and electronic and household devices, TVs, cameras, IT equipment, car parts, electrical equipment and so on.
As a rule of thumb, here is how to check if Automatch would work for you:
Do your products have something uniquely matchable (UPC, EAN, MPN or similar)? Sometimes a product name could do, provided that the name contains a model number which is unique
Can your competitor sites be searched by the above (UPC, EAN, MPN, product name)?
If so, does the search return the correct product? In that case, Automatch is definitely going to be good for you…
What if no EAN/MPNs are applicable? (Advanced Automatch)In certain cases, EAN/MPN etc are not much worth, because your competitors may not be using them (or not allowing search using those values).
In these case, we still may be able to help. Price2Spy Automatch uses advanced matching techniques which are able to compare similarity of products based on several linguistic, price, colour, etc criteria. The result will have a so called 'matching accuracy', and depending on your needs, we may set the threshold for the matching accuracy – in order for the match to be considered a good one.
Or, we can go the other way around – Automatch finds potential matches for you, and you'll be able to check / approve them yourself (or reject, if they turn out to be wrong)
As you can see – Automatch is a pretty complex process, and the way it's going to work very much depends on your industry (the nature of your products) and the way your competitor sites work.
On the other hand, you can count on our experience, and Automatch power – so if you're in doubt if Automatch would work for you – we'd be glad to do an analysis for you. What we need from you is a sample list of products to be matched, accompanied by the list of competitor sites.
Does Automatch work with Price2Spy API?
Yes, we have released a brand new version of Price2Spy API – with several new Automatch-related features in it.
Some of our clients already do use it integrated with their own software – so they see which products are Automatched, with the ability to approve / disapprove matches from with their own software.
Automatch costs
Since each client requires a tailor-made automatch solution – we can't give you a price list.
However, you should count on:
Setup (one-off) costs, which will most likely be per competitor site (not per number of products)
Monthly costs (in addition to your regular Price2Spy monthly fees) – depending on the number of products /  competitor sites and the frequency of Automatch checks.
For a detailed quote – please email us at support@price2spy.com
Conclusion
So to sum it all up, Automatch is a continual automated product matching performed at the previously set time intervals (the frequency depending on clients' needs). Automatch needs to be setup first and then the continual process kicks off. It tends to find the matches that were not previously found and load them into your Price2Spy account, where they'll get price checked. That way we make sure that the pricing data our clients get from Price2Spy are complete, reliable and that nothing is missing – day in, day out.
If you want to know more about Automatch – please send us an email at support@price2spy.com.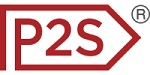 About Price2Spy
Price2Spy is an online service that provides comprehensive and suitable solutions for eCommerce professionals including; retailers, brands/manufacturers and distributors in order to stay profitable in the current competitive market conditions. If you want to learn more about what Price2Spy can do for your business, please start your 30-day free trial.