Avoid email notifications for your own price changes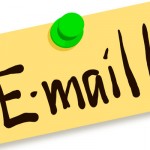 Some of our customers (having real frequent price change policy) have asked for a new Price2Spy feature: avoiding price notifications for price changes on their own sites.
Since they heavily rely on price change alert emails sent by Price2Spy, they needed a way to keep track of all price changes, but to avoid email storm when they themselves update prices on their own store.
And that's exactly what we did – we offered them a new setting: Do not send emails for my own price changes.
That means much fewer emails, but still having accurate reports and price comparisons.
We hope you'll find this new feature useful (actually several clients have already confirmed that it works great for them!)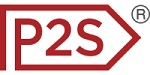 About Price2Spy
Price2Spy is an online service that provides comprehensive and suitable solutions for eCommerce professionals including; retailers, brands/manufacturers and distributors in order to stay profitable in the current competitive market conditions. If you want to learn more about what Price2Spy can do for your business, please start your 30-day free trial.