Why Is Conversion Rate Optimisation Becoming More Essential for eCommerce?
If you have an e-commerce website or are thinking of opening one in the near future, you'll know how vital product pages are. These pages are your online shop window; they need to draw potential customers in by engaging them with eye-catching images and convincing them to buy whatever you are selling. It has become critical for any business which operates an e-commerce site or is planning to do so very shortly. In this blog post, we will discuss why conversion rate optimization is becoming more essential for e-commerce, how you can increase visitors to your website, and upping your conversion rate in the process.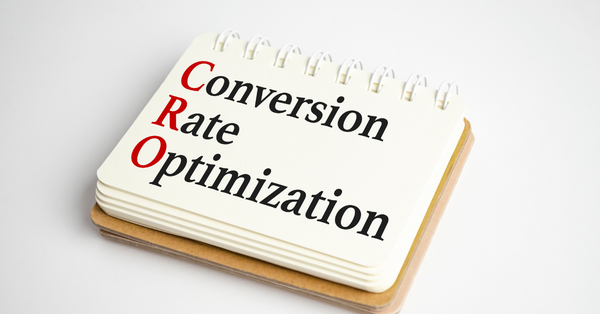 What Is Conversion Rate Optimisation?
Conversion rate optimization is the process of finding new and creative ways to increase your website's conversion rate. It is an essential aspect of digital marketing, and it's something that every online business owner needs to be aware of. If your conversion rate differs from where you'd like it to be, you can use conversion rate optimization to increase it.
With conversion rate optimization, you will be able to identify the things holding your conversion rate back and put a plan into action to fix them. It's essential that you don't just sit on your hands and do nothing. If you do, you're allowing your competition to pass you by and take your customers. With conversion rate optimization, you can control your business and ensure you're attracting as many customers as possible.
Conversion rate optimization is becoming more essential for e-commerce for a couple of reasons.
Firstly, more and more people are shopping online. The global eCommerce growth rate is set to grow by 9.7% this year, and it's predicted that they'll account for approximately $800 billion in sales globally.
In addition, e-commerce websites are now able to offer consumers a "click-and-collect" service, which means that people can shop at home and then collect their purchases from nearby stores – all without leaving their houses. As such, it is crucial that businesses operating online, specifically e-commerce stores, can keep up with demand by increasing their conversion rate and attracting as much traffic as possible to their websites.
How to Increase Your Website Visitors and Consumer Awareness in the Process
As we touched on above, one of the most important aspects of conversion rate optimization is increasing the number of visitors to your website. With these visitors, you're likely to make a profit, so it's crucial that you put a plan into action to increase their number. To do this, it's vital that you take the time to analyze your website and see what you can do to improve it. Look at everything from the color scheme to the layout, and see if there's anything that needs changing.
Once you've done this, you can start to work on improving your webpage's SEO. If you have an e-commerce website, it's essential that you do this, or you risk your website being overlooked. Search engines, such as Google, rely on specific keywords to bring people to certain websites, so if your website's SEO needs to be better, you'll be missing out on potential customers.
How to Increase Your Website's Conversion Rate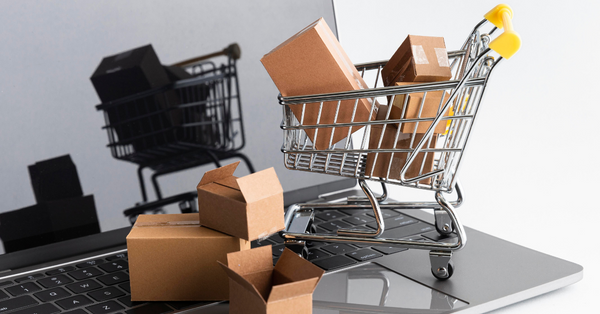 Depending on the type of e-commerce business that you have, you'll have a different set of products or services to offer. However, it is important that you are able to increase your conversion rate across the board and not just in one specific area. The best ways to do this include:
Use strong call-to-actions – If you want to boost your conversion rate, you need to make it clear to your customers exactly what you want them to do. That means including strong call-to-actions on your website and product pages. If someone is viewing your product page but isn't sure whether they want to buy it or not, a conversion is unlikely to take place. Make sure that you're clear about what you want your customers to do, and try to be as direct as possible.
Make your website easy to navigate – Nobody wants to have to sift through a website that is difficult to navigate. If your website is cluttered and hard to follow, it's likely that potential customers will leave before they've had a chance to buy anything. Make sure that your website is clear and easy to navigate, and try to keep the layout as simple as possible.
Keep your website clean and simple – This goes hand-in-hand with the above point. Your website doesn't need to be complicated in order to sell your products. In fact, if your website is cluttered and full of too many images and details, it's likely that you'll confuse your customers and put them off from buying anything. Keep your website simple, clean, and easy to navigate, and you'll be on the right track to increasing your conversion rate.
Optimize your e-commerce website for mobile -Mobile internet usage has increased significantly in the past few years. As per Broadbandsearch, there will be almost 4.32 Billion mobile internet users in 2022, with a majority of them coming from developing countries. With the growing number of mobile internet users, businesses need to ensure their website is optimized for mobile devices. The trend toward mobile browsing has fundamentally changed user expectations regarding websites and their services.
Websites must load quickly, be easy to navigate on small screens, and have a readable layout without zoom or horizontal scrolling. These are all things that potential customers look for when visiting your site on a mobile device.
If you want to capture more visitors and drive more traffic to your e-commerce site, it's important to know how you can make your website mobile-friendly.
Conclusion
As you can see from this blog post, conversion rate optimization is becoming more essential for e-commerce thanks to the rise of online shopping. If you want to compete with other businesses and make sure that you're bringing in as many customers as possible, it's crucial that you put a plan into action to boost your conversion rate.
SEO plays one of the most vital roles for any e-commerce website to increase conversion rate. Unless visitors find your e-commerce website on the first page of Google SERP, it is hard to generate conversions. There is every chance that they will head towards any other e-commerce website to complete their purchase. Hence, it is essential to optimize your website for the search engine.
And when it comes to SEO is an area of expertise. You need to depend on a reliable SEO analyzer site checkup tool that will allow you to perform a detailed site audit and minute competitor analysis.
It's important that you make it as easy as possible for your customers to buy from you. They don't want to be hassled with forms or other unnecessary information, so keep your website clean and simple, and you'll likely see your conversion rate increase in the process.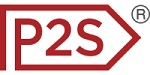 About Price2Spy
Price2Spy is an online service that provides comprehensive and suitable solutions for eCommerce professionals including; retailers, brands/manufacturers and distributors in order to stay profitable in the current competitive market conditions. If you want to learn more about what Price2Spy can do for your business, please start your 30-day free trial.