How Ecommerce Pricing Strategy Can Affect SEO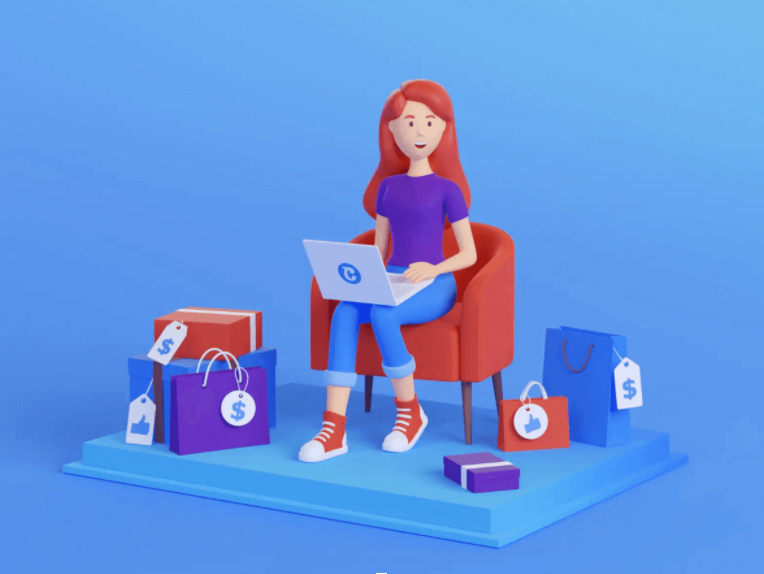 As many as 32% of online shoppers start their buyer journeys on Google. If you're doing your eCommerce SEO right, a lot of people will see your product pages in their search results. However, that doesn't guarantee customers will head to your website and make a purchase straight away. Instead, today's buyers tend to wander around multiple websites hunting for the best price.

Visiting different websites to find the best price is called price comparison shopping. It's one of the biggest trends in consumer behaviors and the biggest pains of online retailers.

Considering how much today's customers value the price, you might put a lot of thought into choosing your pricing strategy. But are you aware of how your choice affects your future ranking and traffic potential?

Let's consider the nuances of different approaches to pricing and how to align those approaches with the SEO activities for your business.
How do eCommerce pricing strategies connect with SEO?
The influence of the prices of your products on SEO may not seem obvious. Yet, there are at least three aspects of SEO that you'll have to adjust depending on your pricing strategy:

The choice of transactional keyword. Ranking for buyer intent keywords is the most desirable effect from SEO on an eCommerce business. Nevertheless, your company may not want to target some of them. For example, if you sold a high-end product, you would have no value in ranking for search queries containing 'low price', 'cheap', 'best price', or 'deal'. That is because you would want to target people willing to pay an above-average price for higher quality, not bargain hunters who often use such queries.
Showing or hiding prices on SERPs. By letting people see your prices upfront in their search results you might attract more clicks and raise your pages' CTRs. However, the actual result will depend on your price compared to your competitors' costs on the same SERPs. Nevertheless, people like it when Google shows product price-related data in rich snippets. The data could give an actual product price, indicate a price range, or calculate a price drop signaling a good deal available on your website.
Image source: njengah.com
The complexity of technical optimization. To get your prices displayed on SERPs, you'll have to optimize your pages for Product rich results. This requires adding structured data to your website and ensuring it complies with Google's requirements. Implementing structured data shouldn't be a big deal if you offer a few products at static prices. However, if your prices change quite often or differ by prospects' location, you'll have to tap into repricing and conditional pricing automation. Without this, it will be difficult to ensure that every user sees relevant information on their SERPs at all times.
Depending on how you price your products and the business goals you follow, you'll have to use different SEO tactics and instruments. Now, let's look at how SEO correlates with a couple of pricing strategies often used by eCommerce businesses.
What's SEO with a competition-based pricing strategy
If you follow the market-oriented pricing (or competitive pricing) strategy, you price your goods based on what your competitors charge for the same or similar products. You might choose this approach if you operate in a saturated market and know that competitors have sure-fire pricing strategies that you can follow or at least build upon.

The price of your product won't be your key differentiator, especially when you decide to go slightly under or above the competitors' prices. When the prices are almost even, you should try to capture your prospects' attention in search results and then convince them that you offer the best customer experience and value for money.

In terms of SEO, it means that you're going to work hard on improving user behavior on your product pages. Once a prospect opens your page, they should have a strong reason to stay on it longer and move to other pages on your website.

Fast page load speed, clear website navigation, and mobile optimization are your best friends in improving customer experience. You can also consider applying advanced user engagement tactics such as showing AI-driven product recommendations or adding virtual try-on plugins. If you manage to keep the visitors engaged, search engines will get positive user behavior signals and a reason to rank your pages higher.

Work on customer retention to get more repeat visitors to your website. Easy checkout, clear delivery, return, and refund policies, and the best-class service at any touchpoint can be your unique selling proposition whenever you can't compete on price. Employ smart marketing tools such as AdRoll to reconnect with shoppers who visited your website but didn't make it to the checkout to get them back to your website.
Image source: AdRoll
How to cope with dynamic pricing strategy complexity for SEO?
Dynamic pricing, also known as repricing, is a strategy of proactively adjusting prices in response to changes in demand, seasonal fluctuations in sales, the number of goods in stock, and other factors. The prices are changed based on the assumption of how much a customer is willing to pay for a product at a specific time or under particular circumstances.

With this strategy, you may want your pages to rank for search queries that contain 'sale,'
'deal,' 'limited collection,' 'early bird,' or other words that appeal to buyers' emotions and create urgency. If any of your competitors implement dynamic pricing, you can check how they collect organic traffic for this type of keyword.

Yet, due to quick turnaround times, dynamic pricing may work better in combination with pay-per-click (PPC) advertising rather than SEO campaigns. You can take advantage of digital marketing tools to estimate current PPC rates and competition to prepare your site for paid promotions. For example, using the multipurpose marketing tool SE Ranking, you can get keyword ideas for your PPC ads, track your ad positions, and spy on competitors with similar strategies. The tool also makes it possible to combine all this information into a shareable report and send it to all involved parties.
From a technical point of view, dynamic pricing is challenging to implement. You will usually need some automation to monitor prices and quickly change them on your website. In addition, you'll also want your prices to show up in rich snippets on the search results page.

With an eCommerce price comparison tool such as Price2Spy, proper repricing automation, and structured data markup in place, you'll have to keep an eye on the data shown in your rich snippets. You should make sure that every time prices change on your website, the data in rich snippets gets updated accordingly so that people see the same prices in snippets as on the product pages.

You should fix the problem fast if you notice a mismatch in prices between rich snippets and your website pages. Otherwise, Google may disqualify your pages from getting rich results to avoid complaints from users.

Apart from good technical implementation, dynamic pricing requires transparency towards customers regarding your prices. People should be aware of the rules for changing prices and consider them to be fair. If any miscommunication occurs, you risk alienating your customers and even getting bad reviews or complaints about your pricing policies. This will make you pay more attention to your search engine reputation management (SERM). You'll have to mix SEO and PR to create more pages that contribute to a positive image of your brand and improve rankings.
How to align the penetration pricing strategy with SEO?
Penetrating new markets often requires lowering prices drastically, which is an effective way of encouraging people to choose a new product or store over a tried one. By picking a price point that is slightly above the profit margin, you may sacrifice some profit to get your first customers, build brand loyalty, and take market share from your competitors.

Suppose you commit to the penetration pricing strategy. In that case, you can utilize all the keywords containing 'free shipping,' effectively encouraging 'discount codes,' 'best [product] under [price]' phrases, and the like, to appeal to price-sensitive customers and quickly grow your customer base. These keywords will serve you until you decide it's time to raise prices and turn bargain hunters into loyal customers.

Since the penetration pricing strategy works for a short period, you should focus on wowing your first customers and establishing long-lasting relationships with them. The faster you build a loyal customer base and gain your first brand advocates, the earlier you can switch to a more profitable pricing strategy. Customer relations management tools, such as Zendesk CRM, help create a buyer experience that people will value more than money.
Image source: Zendesk

At the same time, you should put SEO to work to build a strong brand and positive image online. While low price is your main selling point, you should create a strong brand SERP with good reviews and align it with the content you present on your website, both product and blog pages. This will help you build a better perception of your brand and keep it from being associated with cheap and low-quality products.
How to avoid SEO problems with geographical pricing strategy?
You might want to adjust prices for your products depending on the buyers' location to offset shipping costs and cover the difference in tax rates. You also may adjust prices depending on the cost of living in different locations. Such an approach to pricing opens up sufficient revenue opportunities. However, it comes at the cost of additional complexity and nudges you to invest in your website localization.

To make geographical pricing work, you'll have to implement conditional pricing on your website. Your product pages will have to show different prices, shipping rates, and currencies depending on the IP addresses of your website visitors. Luckily, popular eCommerce CMSs, such as WordPress or Shopify, have plugins and applications that allow you to implement geographical pricing at a low cost and with accurate results.
Image source: Shopify

In terms of SEO, geographical pricing gives you one more reason to optimize your website for navigational keywords that mention particular locations. In addition, if you target different countries, you might need to localize pages into several languages. Each language version of your website will also require optimization. This brings some extra work for your SEO specialist but opens a great opportunity to collect organic traffic from low-competition keywords.

If you own both a physical retail location and an eCommerce store, don't forget to use local SEO. Create an account on Google My Business and try to optimize your website for Local Pack rich results. You will improve sales in your city and strengthen your websites' ranking positions in general. If done right, local SEO can give a good boost to your 'brick-and-click small business.
Let your SEO specialist know your strategy
Whatever pricing policy you follow, don't forget to explain it to your SEO specialist right away. It will help them consider the technical nuances of your website, collect proper keywords, and come up with a more effective SEO strategy for your online store.
Author bio: Diana Ford is a digital marketing specialist with 10+ years of experience. Diana loves blogging and shares her expertise regarding digital trends, marketing techniques, search optimization, and business strategies.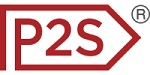 About Price2Spy
Price2Spy is an online service that provides comprehensive and suitable solutions for eCommerce professionals including; retailers, brands/manufacturers and distributors in order to stay profitable in the current competitive market conditions. If you want to learn more about what Price2Spy can do for your business, please start your 30-day free trial.