Reading Time:
9
minutes


Since its inception in 2006, Shopify is a leader in eCommerce store solutions. By using the intuitive "drag and drop" interface on Shopify, users can easily set up an online store to sell their products or services without any prior coding knowledge.
Shopify also comes with a wide range of pre-made themes that can be customised to fit your company's brand.
Shopify was recently named the "hottest eCommerce startup" by Wired Magazine and continues to gain momentum as more people are now purchasing online than ever before. It has never been easier to get your business up and running.
This guide will show how you can get your new eCommerce store off the ground on Shopify.
How To Set Up An Ecommerce Store On Shopify Step-By-Step:
Shopify's website can be accessed by going to Shopify.com and clicking on the 'sign-up button in the top right corner of your screen.
2. Sign Up:
After clicking on 'sign up', you will be prompted with a form that you can fill out with your personal information, as well as which plan you would like to sign up for.
You will be able to choose the 'basic' plan, the 'mid' plan, as well as the 'premier' plan(all prices before tax).
3. Enter Payment Details:
After choosing which plan you would like to go with and hitting submit, you will be prompted with a page that asks you to enter your payment details.
You have the option to apply for a credit card through Shopify, which offers you six months of Shopify payments with no interest. If you do not want to apply for a credit card, you can enter your debit or credit card information manually. If you scroll down, there is also the option to choose billing intervals (weekly, monthly, etc.) and to add a gift card.
4. Finish Up:
You will be given a screen that shows information about your eCommerce store that is being built for you.
Go ahead and click on the 'continue to shop' button and you will be shown a page that lets you choose your theme for your new eCommerce store.
5. Choose Your Theme:
There are many themes available through Shopify's website, and each theme has different designs as well as different features that you can use for your eCommerce store.
You can preview each theme by clicking on the 'preview' button, and once you have chosen your desired theme click on the 'select theme' button.
There are lots of free shopify themes available here. You can checkout them as well.
6. Design Your Store:
After you select your desired eCommerce store's design, you will be shown a page where you can enter in all of the information for your store, including the name of your store and the address of your business.
You can add categories to help organize the products that you sell in your store with simple checkboxes.
7. Add Product:
With Shopify's 'drag and drop interface, you can easily add products into your online store by clicking on either the 'add product' button or the 'products' tab, then selecting either 'new product' or a previously added product.
Product Name:
The name of the product that you are going to sell in your eCommerce store.
Pictures:
You can add a picture of the product by clicking on the 'upload a photo' button and selecting a picture from your computer, or you can use Shopify's built-in stock photography for products by clicking on either 'add a photo from the website' or 'add a photo from the computer.'
Price:
Now it's time to set the price for your product. This is what customers will pay if they buy from you! You can use Compare at Price field or input the original cost of the item so people know how much savings there were before making a purchase decision.
Shipping Costs:
You can add shipping costs to the products that you sell by checking off 'add shipping cost' and entering in a dollar amount, or if you would like for all of your products to have free shipping select 'free shipping.'
Product Description:
The description of your product will help entice customers to purchase it. Keep in mind that you don't want to sound like a robot, and try to add some personality into your descriptions so people can relate to the products you are selling.
Category & Tags:
You can assign products to categories or tags, depending on how you want to organize your products in your eCommerce store.
Using categories will help organize your products by type of product while using tags will allow you to have a more specific organization. For example, if your eCommerce store sells both shoes and jewelry you could assign a category for 'clothing' or a tag for 'shoes.'
Inventory:
If you have a physical store business, Shopify can help you manage your inventory so you don't sell out of products too fast.
Keep in mind that if you have a digital product there is no need for an inventory since customers will not be able to physically touch it.
Variants:
If you have a product that comes in different colors or sizes, you can add the variants of that item into your eCommerce store.
This will help customers find the exact color and size they are looking for without having to search through all of your products.
Organization and product availability:
Shopify will help you organize your eCommerce store by showing you how many products are currently being viewed by customers, as well as which categories have the most interest.
This helps to give insight into what items could use more attention so you can focus marketing efforts on those products.
You can adjust your store's settings for 'visitors' or 'cart abandonment' to see how many people are looking at your website, and which products they are viewing.
You can also use these stats to see what categories might need more visibility since the ones with the most interest could lead to higher sales.
8. Publish Your Store:
After you have added your products to your store, you can then choose to 'publish' your store.
This will give you a code that you can use on any website to direct people to your online store.
9. Boost Sales:
One of the best ways for your eCommerce store to gain exposure and grow is by using Facebook's advertisement services.
Through Facebook, you can create ads that will lead people to your online store with just a few clicks. With Shopify's free service, you can track how many sales were made as well as other useful information about your online store.
10. Create Web-Based Shopping Pages:
Now that you have your eCommerce store up and running, you can create custom links for people to access your online store. You can do this by adding in 'website' or 'landing page' fields on the settings tab of your Shopify dashboard.
Website:
The link to your website. This will go onto the 'website' field when creating custom links to your eCommerce store.
Landing page:
The type of landing page that you would like customers to see upon clicking on a link, which can be used for analytical purposes. You can either create a custom landing page, or you can use one of the created 'pre-built' landing pages that Shopify provides.
Design Your Page:
Now that you have your eCommerce store set up and ready to go, it's time to choose a theme for your online store. Shopify provides many themes, but if you want to build one from scratch then you can use their 'Shopify Build' tool that will allow for the creation of custom pages.
11. Track Sales:
One of the most important aspects of running an eCommerce store is being able to see how many sales are made, where they came from, and other useful data.
To view this information, you must first make sure that the tracking has been installed onto your website via Google Analytics or another third-party tool. You can find instructions on how to do this under the 'settings' tab in your Shopify dashboard.
From there, you will be able to view analytic data that will update in real-time on the 'analytics' tab of your Shopify dashboard.
This information is extremely useful for tracking patterns of customers and seeing where new sales are coming from, which products are selling the best, and what categories need more exposure or attention.
12. Ship Orders:
After a sale has been made it's time to get the product out of your store and into the hands (or rooms) of your customers! To ship an order, go to the 'orders' page on your Shopify Dashboard.
From here you can mark items as shipped by clicking on them individually, or all at once by clicking on the check box that says 'select all' and then clicking on the 'mark as shipped' button.
If you are getting started with eCommerce, then i suggest you choose the small packet size product such has sewing machines, Gloves, headphones etc.
Because they are easy to ship and won't cost you much for packaging.
13. Answer Questions:
Another way of building brand awareness and increasing sales is by using Q&A websites such as Quora and Answers to answer any questions that your customers may have.
Or, create a separate website or YouTube channel where you can review your products like this.
This will not only allow for you to gain insight into what other people are looking for, but it will also show potential customers that you're available to answer their questions and this could lead to increased sales as well.
14. Run Competitions:
One of the easiest ways of increasing brand awareness is by running a competition on social media sites such as Facebook and Twitter.
Not only can this help gain exposure for your eCommerce store, but it can be used as a marketing tool to gain an increase in sales from new followers or likes from people that have been invited to enter or see the promotion.
15. Promote Your Ecommerce Store:
Now that your eCommerce store is up and running, it is time to start promoting it. You want to make sure that as many people as possible know about your online business, so there can be sales.
There are several ways to do this, from using social media platforms such as Facebook and Twitter, to creating customized links that you can send out through your email.
Facebook:
Facebook has a very large user base, meaning if your eCommerce store is on Facebook you will have the opportunity to reach many people.
The best way to promote your eCommerce business on Facebook is by setting up an ad campaign that leads customers directly onto your online store.
Twitter:
Similar to Facebook, Twitter offers companies the opportunity to promote their online business by setting up an ad campaign on the website.
This will lead customers directly onto your eCommerce store, giving your business more exposure and potential sales. You can also tweet about new products or deals you are having on your website, which will encourage people to buy from you.
Email Marketing:
One of the best ways to promote your eCommerce store is by sending out emails. You can send the link to your online business through text, images, or videos to give more exposure to your website.
I've personally done email marketing for my sewing machines site & trust me, they are getting very good conversions.
There are several popular marketing email providers that you can use, including MailChimp and AWeber.
Custom links:
Another great way to promote your eCommerce business is by using custom links, which can be created through the settings tab on Shopify.
When creating these links, you have the option of adding in a 'username' field. This will allow you to see how many people are clicking onto your online store from the link, which could give you insight into what people like or do not like about your website.
You can also use these stats to see what categories might need more visibility since the ones with the most interest could lead to higher sales.
16. Take Advantage of Your Customers:
Once you have a customer, make the most out of them. Try to find new products or services that you can offer your current customers to make sure they stay interested and keep coming back.
This could be as simple as having promotional discounts for returning customers or free shipping if they spend over $100 on their next purchase.
17. Social Discounts:
Offering social media discounts is another great way to attract potential customers to your website and convince them to buy something.
For example, by using Twitter's retweet' feature, you are offering potential customers that follow you on Twitter or see your tweet about your online store 30% off their first purchase! This will encourage more people to become customers, which could lead to an increase in sales.
18. Congratulations!
Now that your eCommerce store is up and running you can start generating sales from the convenience of your home.
Shopify provides several different tools to help with analytics as well as customer service and support in case you ever need a helping hand.
The important thing to remember when starting an eCommerce store is that you will not automatically get attention. It depends on how much time, effort, and resources you put into promoting your website.
If you want your eCommerce store to be successful in the long term, then you must invest money in marketing efforts. You can use social media, billboards, or even television ads to attract customers and give them a reason to visit your website.
That's it! You now have successfully set up an eCommerce store on Shopify. Easy right? Remember to take advantage of the free month of advertising that is offered with Shopify, as this will help boost sales and exposure for your new eCommerce store.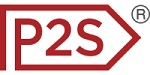 About Price2Spy
Price2Spy is an online service that provides comprehensive and suitable solutions for eCommerce professionals including; retailers, brands/manufacturers and distributors in order to stay profitable in the current competitive market conditions. If you want to learn more about what Price2Spy can do for your business, please get a personalized free demo or start your 30-day free trial.