How To Make Your eCommerce Site More Attractive to Young Customers
Although eCommerce sites have been around for a long time, it's only been relatively recently that the industry skyrocketed as a worldwide phenomenon. So much so that by 2021, retail eCommerce sales had grown to 5.2 trillion US dollars globally.
Because of the pandemic and generations of tech-savvy customers, it's unsurprising that eCommerce websites are gaining so much momentum. Millennials and Gen Zs continue to redefine various modern practices, including eCommerce. Their aggressive use of many digital platforms has prompted retailers and marketers to change their approach in catering to such demographics. They are now reaching them where they're making their purchasing decisions. eCommerce website design is a critical part of this strategy.
Generation Y—or Millennials—refers to those born between 1981 and 1997. In 2022, their ages ranged from 25 to 41. Meanwhile, Generation Z, or Gen Zs, was born between 1997 and 2015. They're now 7 to 25. Both generations were born in the time of modern digitalization. That means most of them grew up witnessing the evolution of smartphones, social media, and eCommerce.
As a modern entrepreneur, you must know the best practices for millennial web development and marketing to Gen Z to attract such customers to your online store. Keep reading below for our website design tips to learn what changes you should make to this demographic of new customers and boost your online sales.
Make Your Site Mobile-Friendly
According to a global study, using mobile devices alone generated 58.99 percent of the world's web traffic in 2022. Because of its portability, it's not surprising that users prefer online shopping on their mobile devices. That's why optimization is vital to offering a more seamless experience for your eCommerce business.
Generally, being optimized for mobile devices means your online store adjusts depending on the visitor's device. For smartphones and tablets, it means a homepage with a short loading time and larger text for product descriptions and other content. Buttons responsive to touch, high-quality images, and web designs that fit the whole screen are also helpful.
Without mobile optimization, visitors will have difficulty navigating your eCommerce site on their phones. They would need to zoom in and out to go from your homepage to your product pages, which could significantly affect their checkout process. That is if they stick around long enough to even try to go through it. Most customers will seek optimized eCommerce stores before filling their shopping carts when they're online shopping.
Because Millennials and Gen Zs are generally more tech-savvy, they're more aware of the type of functionality mobile users should get. That includes having a mobile-friendly website.
When optimizing your eCommerce website design, it's also vital to ensure a fast loading time. Don't rely on the loading time on your PC, regardless of whether you have the latest version of Windows or the most recent Mac OS. You must ensure that your website loads fast on all mobile devices, as these are where most of your younger customers will buy your products.
Younger customers have short attention spans. That means they won't wait for a slow web page. Additionally, you should apply the latest practices in mobile search engine optimization (SEO). Doing this will help your eCommerce site perform better in online search results.
Create a Personal Experience
Personalization is one of the key trends in digital marketing and eCommerce. It refers to the creation of content or experiences tailored to every user. By doing this, brands can build strong customer relationships and improve their eCommerce sales conversion rates.
Studies have found that millennials respond well to personalized content offered by brands. They're willing to provide data like names and email addresses for a more customized user experience. You can use this as a strategy to appeal to them as potential customers.
Fortunately, you can personalize your brand's customer experience in many ways. For instance, you can provide product recommendations or bundle packages based on previous purchases. You can also use pop-up ads or landing pages for special offers on new products.
Some brands utilize other online practices to take their personalization to the next level. For example, some use email marketing to strengthen their customer relationships. Emails are perfect for sending recommendations and exclusive offers to your target audience. It's also an excellent marketing strategy for incentivizing new and loyal customers to your eCommerce store.
Use Social Media To Engage
The rise of social media has provided an affordable outlet for brands to market to and communicate with their audience. Gen Zs, in particular, grew up in the age of social media. So using such platforms to target younger customers is vital for your online business to improve reach and increase sales.
Social media marketing offers various ways to engage with your target audience and build trust. For instance, you can host giveaways or launch exclusive deals through affiliate photos or video content.
Apart from high-quality images and videos, social media now offers new tools that you can use, like live content. This particular trend has allowed business owners to humanize their brands and communicate directly with their audience.
Younger customers typically use Facebook, Instagram, and TikTok. They use these platforms for entertainment and communication, brand information, and shopping inspiration. Fortunately, for startups and small businesses, you can tap these channels for free.
Maximize the Power of Influencers
With content at the forefront of many modern marketing campaigns, influencers have grown exponentially to create a marketing category in itself.
Influencer marketing involves brands collaborating with online personalities with significant following or authority in specific niches to market their products or services. It became such an effective solution that it grew 16.4 billion US dollars in 2022, providing a big ROI for businesses.
Influencers are excellent for adding a human element to your brand. Adding someone with authority in your industry can help boost your brand credibility. This is especially effective for younger customers who are constantly looking for more honest content about the companies they trust online. They respond well to influencer content like product reviews and recommendations because they have a more authentic feel to them.
The best platforms to target younger customers through influencers include Facebook, Instagram, YouTube, and TikTok.
Meanwhile, it's vital to remember that there are various types of influencers according to the number of followers. Partnering with one will vary depending on campaign goals. For instance, micro-influencers are excellent at engaging a tight-knit community centered around your brand. On the other hand, mega-influencers are best for creating brand awareness.
It's best to choose wisely according to your campaign needs. More often than not, you're likely to stick with influencers that have 1,000 to 100,000 followers to reach your younger audiences. Additionally, by gaining followers for Threads, a new app developed by the Instagram team, you can further amplify your brand's influence and maximize its impact in the digital realm.
Boost Your eCommerce Sales
Millennials and Gen Zs continue to change how brands do online business because of their vigorous digital behavior. To reach these potential customers, business owners and entrepreneurs need to continue optimizing the user experience in planning their eCommerce website design. This builds trust and will turn these users into loyal customers. That means online shoppers will be guaranteed a seamless shopping experience regardless of age.
Like it or not, the dependence on gadgets of millennials and Gen Zs has significantly impacted the online world.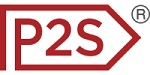 About Price2Spy
Price2Spy is an online service that provides comprehensive and suitable solutions for eCommerce professionals including; retailers, brands/manufacturers and distributors in order to stay profitable in the current competitive market conditions. If you want to learn more about what Price2Spy can do for your business, please start your 30-day free trial.