Hyperlinked data on Site Customization page
As you already know, we've enabled you to customize the sites that you're monitoring some time ago.
Today, we've decided to go one step further and enable you to access all the URLs for the shown criteria – directly from your Site Customization page.
To access all the URLs for the shown criteria (all,active,failing, etc.) please follow these steps:
click on your Profile name and then Site Maintenance,
on the Site Customization page you'll see list of sites that you're monitoring (please see the screenshot below)

By clicking on any of the hyperlinked numbers under URLs, you'll see a preview of the affected products.

Hopefully, this new feature will help you to save your time even more when browsing through your monitored sites! 😊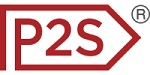 About Price2Spy
Price2Spy is an online service that provides comprehensive and suitable solutions for eCommerce professionals including; retailers, brands/manufacturers and distributors in order to stay profitable in the current competitive market conditions. If you want to learn more about what Price2Spy can do for your business, please start your 30-day free trial.