Reading Time:
2
minutes


Price2Spy has allowed the possibility to create an integration between the application and your own software, but it was only possible via the API. We have recently introduced a possibility to integrate Price2Spy with your store for clients who are using one of the standard shopping carts / eCommerce platforms.
Here are several reasons why you should integrate your own store with Price2Spy:
You can easily automate the process of adding products. No need to manually insert new products to your Price2Spy account (or to send exports in Excel files, which we upload for you)
Automated deletion of obsolete products without any manual intervention.
No need for extra development (programming) efforts on your side
Repricing – when you setup Price2Spy, it will detect products which need to have their price changed, and after you confirm the change, it will be automatically done on your store.
Operations offered:
When communicating with your software, Price2Spy will be performing the following operations
Link – this will transfer products from your online store into your Price2Spy account. As you create new products in your store, they will automatically get picked up and shown on your Price2Spy account. It is important to note that such products won't be possible to modify / delete – instead, they are supposed to be modified / deleted in your store – and Price2Spy will pick changes from there. This operation can be scheduled (actually we highly recommend it, so you achieve complete and continuous integration). Linked products can also be unlinked – which will turn them into independent products of their own (please see Copy operation)
Copy – this action copies products from your online store into your Price2Spy account. However, once copied, the products created this way will become independent Price2Spy products (and it will be possible to modify / delete them from your Price2Spy account). Unlike Link operation, Copy operation cannot be scheduled.
Reprice (coming soon) – this operation will enable you to setup a list of rules which, when met, mean that your products' prices should automatically change. The rules typically depend on your purchase price, the desired price margin, and of course – of competitors' prices. Given the sensitivity of the pricing operation (and the recent incidents on Amazon.co.uk – products repriced to 0.01p) this operation will never be fully automated – confirmation will always be required and once the new suggested price is confirmed, product will be repriced, which will be reflected your own store. Since your manual confirmation of the new price is necessary, no scheduling of Reprice operation is possible.
Try it now! Looking forward to your comments!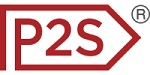 About Price2Spy
Price2Spy is an online service that provides comprehensive and suitable solutions for eCommerce professionals including; retailers, brands/manufacturers and distributors in order to stay profitable in the current competitive market conditions. If you want to learn more about what Price2Spy can do for your business, please get a personalized free demo or start your 30-day free trial.