Reading Time:
2
minutes


One of Price2Spy's strongest client bases is music industry – we currently have more than 120 clients from this industry, worldwide.
On the other hand, one of the most important sites (for our music-industry clients) in EU is musicstore.de – monitored by over 70 of our clients.
Recently, our internal procedure which detects potential problems caused by failed price checks has alerted us about massive URL change on musicstore.de

As part of our standard procedure, we have analyzed what has happened with muscistore.de, and it was quite a relief to find out that old product URLs can be automatically remapped to new ones.
We have decided to act proactively and update the URLs in Price2Spy database, with no need for any intervention from our client's side.
Here is a quick summary of the URL changes on musicstore.de
Currency designator in URL has changed (for example: FIM => EUR ; GRD => EUR ; ITL => EUR)
'.' got replaced by a '-' https://www.musicstore.de/en_FI/EUR/Moog-Music-Inc.-Minifooger-MF-Chorus-/art-GIT0034836-000 changed into https://www.musicstore.de/en_FI/EUR/Moog-Music-Inc–Minifooger-MF-Chorus-/art-GIT0034836-000
Estonia and Slovenia have been removed as separate markets on Musicstore – now they fall into 'other countries'
We hope this example illustrates the fact that Price2Spy not only helps setup price monitoring for you, but also keeps close eye on the quality of price checks we do for our clients.
Of course, if you detect something similar happening to the website we monitor for you, please let us know, we'd glad to help and avoid manual rematching of your product URLs.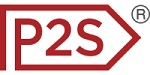 About Price2Spy
Price2Spy is an online service that provides comprehensive and suitable solutions for eCommerce professionals including; retailers, brands/manufacturers and distributors in order to stay profitable in the current competitive market conditions. If you want to learn more about what Price2Spy can do for your business, please get a personalized free demo or start your 30-day free trial.