New widget type: Multiple products chart
Would you like to investigate the possible pattern behind your competitors price changes in last couple of months – in the sense that some products did get sudden price changes, while other remained stable (and similar examples).
That's why we've come up new widget type in price2Spy's Pricing Dashboard – Multiple Products From Same site
This widget will display pricing chart (for given time interval) for up to 20 products from the selected site.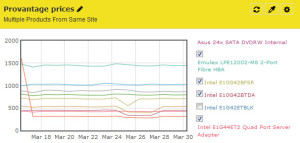 On the chart each product is represented by a single line (which can be switched on/off). If you analyze the above example, you'll see that there very several products whose price dropped on Mar-24, and they went up on Mar-28. This indicates a probable promotion (or another kind of temporary discount) offered on this site – for these products.
Of course, our task is to provide you with data and the charts, your task is to interpret what it exactly means for your business.
When selecting the products to be displayed on the chart, please use standard filters to make sure that there's fewer than 20 products shown. Otherwise, only first 20 (taken by alphabetical order) will be taken into account.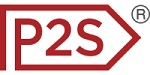 About Price2Spy
Price2Spy is an online service that provides comprehensive and suitable solutions for eCommerce professionals including; retailers, brands/manufacturers and distributors in order to stay profitable in the current competitive market conditions. If you want to learn more about what Price2Spy can do for your business, please start your 30-day free trial.