Reading Time:
2
minutes


Since several of our clients asked for it – we have enabled them to customize Alert Emails according to their needs.
Until now you weren't able to customize any fields regarding alert emails from your account.
The fields and the information that you used to see on your alert emails were standard for every user.
From now on, you can decide on the fields that you prefer to see on your Alert Emails.
Here are the new fields shown in your alert emails by default:
Product Information
Targeted price
Purchase price
URL Information
Failed attempts
Last message error
Last checked
Availability
Last change
% diff
Depending on data you are monitoring on the product pages – you'll be able to see and apply relevant fields on your alert emails too. On the other hand, you can remove the fields that you don't need.
To customize fields in your Alert Emails, please follow these steps:
Click on your Profile name and then Account Settings,
click on Email Settings on the left hand side
Under Alert email fields, you can choose your desired fields including Product information and URL information parts
click Confirm
Afterwards, whenever you receive an alert email, your emails will include the information you selected.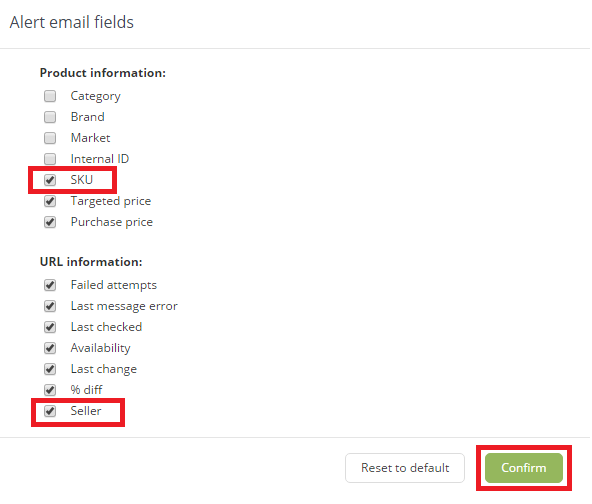 The alert email fields that you select applies to both Price change alerts and URL deactivation alerts.

In case you don't want to customize the fields on your alert emails, you can use default selection of fields or – in case you decide not to use customized fields anymore – you can always Reset to default with one click.
Hopefully, this will help you to get a better and more precise insight into alert emails!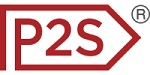 About Price2Spy
Price2Spy is an online service that provides comprehensive and suitable solutions for eCommerce professionals including; retailers, brands/manufacturers and distributors in order to stay profitable in the current competitive market conditions. If you want to learn more about what Price2Spy can do for your business, please get a personalized free demo or start your 30-day free trial.