Price2Spy enables users to monitor reported URL issues
We have always cared a great deal about our clients' feedback about our service, because listening to it helps us build a better tool! Over a few months we have had a couple of questions – usually from new clients – on how we handle site issues reported by our clients.
Up to this point we took care of all the reported issues and used to notify our clients via email as soon as something has been fixed – and for years we have been complimented by our clients on our responsiveness and great support.
However, since we are constantly growing – both in terms of new features and the number of clients we acquire – we decided to go 1 step ahead and enable our clients to track all reported issues directly from their Price2Spy account!
1. If you click on your profile name >> Site Maintenance >> Reported problems you can see the status for each issue that was reported:
issues reported automatically when you receive an error message upon adding new URLs
issues you report directly from your account using the 'what's wrong' (yellow triangle) button
The list of reported issues can be filtered by:
2. Even better, after the issue with new URLs / sites is fixed, we have enabled you to add the reported URL directly to a product with just one click. Please check the Actions column.

Like we always say to our clients – all the sites we monitor are controlled by their respective owners, so this means that in case a site changes, we can't control this, we can only adapt to those changes. In case a client encounters an error with any of the URLs they monitor – we're happy to fix it as soon as our clients report it.
A few more features regarding Reported problems are currently being implemented, too – hopefully this will make our support and work we do for our clients even more transparent and responsive!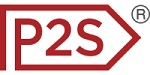 About Price2Spy
Price2Spy is an online service that provides comprehensive and suitable solutions for eCommerce professionals including; retailers, brands/manufacturers and distributors in order to stay profitable in the current competitive market conditions. If you want to learn more about what Price2Spy can do for your business, please start your 30-day free trial.