Record-breaking Spending Expected on this year's Easter Holidays

Worldwide expansion of the Internet and use of mobile devices around the globe is increasing online spending these past few years. Especially, gift-giving consumer holidays play a critical role when it comes to drive traffic into sales. While Easter is approaching, National Retail Federation (NRF) has conducted its annual survey in order to analyze this year's total retail spending.
According to NRF's annual survey conducted by Prosper Insights & Analytics, spending for Easter is expected to reach $18.4 billion – up to 6 percent more than the last year's record of $17.3 billion.
The survey which has been conducted on 7,411 consumers about their Easter

Sunday

plans also reveals that consumers plan to celebrate Easter in several different ways.Those celebrating plan to spend an average of $152 per person, up to 4 percent more than the last year's previous record of $146.
This year's survey highlights that:
58 percent of consumers will head to discount stores
46 percent will go to department stores and 26 percent will shop at local small businesses
27 percent will shop online, compared to 21 percent last year
Among smartphone owners, 28 percent will search for products on their devices while 18 percent will use their phones to make a purchase, while another 9 percent will use apps to do their research or purchase products.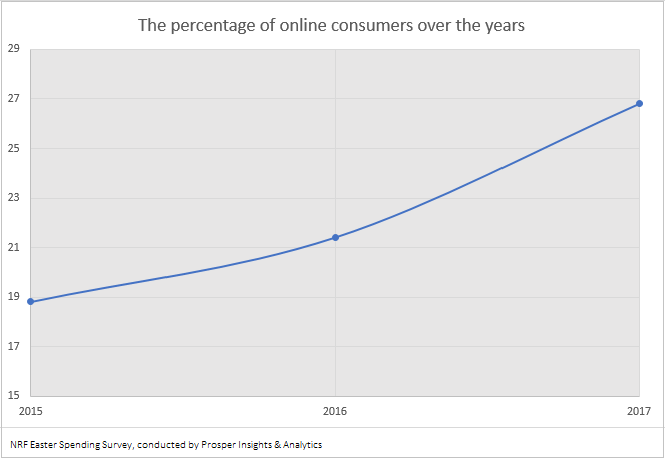 Commenting on the findings, Prosper Principal Analyst Pam Goodfellow said: "Easter continues to be a traditional holiday for consumers of all ages, especially young families who are planning to spend a bit more for the celebration. With the later timing of Easter, we will see more consumers shopping for special deals."
Clearly, the results show that the online retail sales will continue to grow over the years. From now on, it's crucial for online merchants to create impeccable online shopping experience together with mobile targeting strategies for their customers.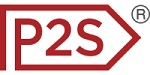 About Price2Spy
Price2Spy is an online service that provides comprehensive and suitable solutions for eCommerce professionals including; retailers, brands/manufacturers and distributors in order to stay profitable in the current competitive market conditions. If you want to learn more about what Price2Spy can do for your business, please start your 30-day free trial.