How return policies impact online retailers' bottom line?

For the last few years, e-commerce has gained tremendous importance due to the increase in the internet users, from small to large businesses. For that reason, exploring new markets and attracting new customers increase the pressure on retailers. So, this pressure pushes them to compete on the ever-changing markets with new weapons such as free and easy return policies.
However, recent finding reveals that these weapons are not working well for some of them – especially for small businesses.
According to research conducted by Barclaycard:
Six in ten retailers are negatively impacted by consumers' propensity to return unwanted items
Online-only businesses hit as three in ten say managing returns is affecting profit margins
One in five businesses have increased prices to cover the cost of managing and processing customer returns
Four in ten shoppers say standardizing clothing and shoe sizes could help retailers reduce their level of returns
The research indicates that consumer demand for free and easy returns when shopping online is placing increased pressure on retailers and impacting their bottom line.
Over the last 12 months, the increasing rate of returns has presented a number of challenges for online retailers, with three in ten (31 percent) claiming that managing the returns process has an impact on their profit margin.
Shoppers have also come to expect good value regardless of whether they're making a purchase or a return. Six in ten (58 percent) say a retailer's returns policy impacts their decision to make a purchase online, and almost half (47 percent) of these would not order an item if they had to fund the cost of sending it back from their own pocket.
Because, almost six in ten (58 percent) consumers say a retailer's returns policy impacts their purchase decision when shopping online, web-based retailers are caught between trying to attract customers and remaining competitive while also ensuring they protect their bottom line.
A significant proportion (57 percent) of retailers say that dealing with returns has a negative impact on the day-to-day running of their business, leaving many with no choice but to find another way to recover the cost incurred. A third (33 percent) of online retailers offer free returns but offset the balance by charging for delivery, while one in five (20 percent) increase the price of items to cover the cost of returns.
Commenting on the findings Sharon Manikon, Director of Customer Solutions at Barclaycard Global Payment Acceptance, said that "Today's time-pressed shopper expects the process to be fast, easy and free – and that applies to both buying goods as well as returning them. Faced with more choice than ever before, alongside a range of different clothing and shoe sizes, it's hardly surprising that this new breed of online shopper – the serial returner – is starting to emerge.
"Online spending will continue to rise and the need to keep pace with customer demands presents a dilemma for businesses needing to protect their bottom line. Fortunately there is light at the end of the tunnel with many ways retailers can streamline the returns process. From developing universal sizing to offering virtual dressing rooms, the key for today's businesses is to determine which innovations work best for them – while ensuring they don't lose out to their more savvy competition."
As a result, ignoring the rapid growth in innovation and e-commerce might lead deadly unintended consequences from your business perspective. So, specifying your own rules as you learn more about your business and your customers will be your biggest mentor on the path of success.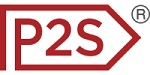 About Price2Spy
Price2Spy is an online service that provides comprehensive and suitable solutions for eCommerce professionals including; retailers, brands/manufacturers and distributors in order to stay profitable in the current competitive market conditions. If you want to learn more about what Price2Spy can do for your business, please start your 30-day free trial.