Splitting email alerts by competitor / site groups
Experienced Price2Spy clients already know that they can split price change alert emails by product category, brand or supplier.
However, for many of our clients whose work is not organized by brand, category or supplier, this mode was not sufficient – as their work is organized by site, that is how they need Price2Spy alert emails split.
As we try to listen to our clients and their needs, we have enabled an additional split option: SPLIT BY COMPETITOR GROUP.
How does it work?
1. First you need to define your competitor / site groups – according to your business organization.
Please check the example below – this user has 4 groups defined: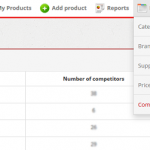 2. For each group, you need to define email recipients. You are welcome to define several recipients – as illustrated below.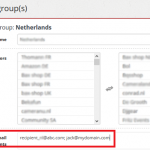 3. Finally – you should go to Settings, and select Split email alerts: Split by Competitor Group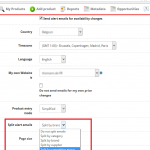 What you'll get is price change alert emails – split for each site group, in such a way that each recipient gets only alerts for price changes on sites which they are responsible for. We hope you'll make good use of this new Price2Spy feature.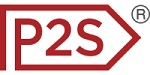 About Price2Spy
Price2Spy is an online service that provides comprehensive and suitable solutions for eCommerce professionals including; retailers, brands/manufacturers and distributors in order to stay profitable in the current competitive market conditions. If you want to learn more about what Price2Spy can do for your business, please start your 30-day free trial.