URL deactivation alert – a new Price2Spy feature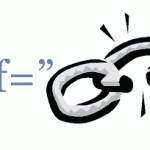 The best ideas for new features and functions come mainly from our clients. URL deactivation alert is not an exception.
One of our clients whose competitors have very frequent stock changes suggested that we add a feature that would notify him in case one or more of the URLs that he had monitored had been deactivated. Once again, this suggestion came in quite useful since, knowing our clients' businesses, we found it generally helpful for other clients as well. Hence, Price2Spy development team got on the task, and here we are – URL deactivation emails are at your disposal.
URL deactivation alert is a feature that notifies a client via email that one or more of the URLs that are monitored have been deactivated. Besides mere notification, it provides you with a list of all other sites offering this product, so you have all the competitors at a glance. There is also a list of possible reasons for deactivation included.
The deactivation can happen for a number of reasons such as product being discontinued, a site being slow/not responding or a change in the product page/design (in this case please, get in touch with our support team – support@price2spy.com – because we would need to make adjustments in how Price2Spy treats this site).
Another thing worth mentioning is that this feature is optional, meaning it is up to you to decide whether you want to receive URL deactivation alerts or not. (If you do not want to receive them, just go to your Settings and switch them off).
We pride ourselves on the fact that our clients take part in Price2Spy improvement. One new feature or function is just one more great idea successfully materialized.
Therefore, please, do not hesitate to come forward with a new suggestion which will make Price2Spy a better tool. All your ideas are welcome!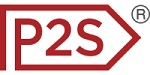 About Price2Spy
Price2Spy is an online service that provides comprehensive and suitable solutions for eCommerce professionals including; retailers, brands/manufacturers and distributors in order to stay profitable in the current competitive market conditions. If you want to learn more about what Price2Spy can do for your business, please start your 30-day free trial.