This testimonial is published with the client's full consent. Price2Spy will never publish any of our clients' details unless we are given permission to do so.
They say that the strongest memories and bonds are the ones that we develop in our childhood. Despite the years, we can easily recall the smell of our favorite food that no one can make as good as our grandma or our favorite toy that we used to carry around. If you ask Ole B. Jansen what is his most vivid childhood memory, he would say animals. Whenever he had some free time, he would spend it with animals, and that's how they've developed a special bond that will determinate his life path. He decided to study at the Royal Veterinary and Agricultural College which enabled him in accomplishing what no so many people nowadays can – converting something that they deeply love into their profession. That's how Gaerum-Dyreklinik was born in 1989, to soon become a leading veterinary pharmacy in Denmark.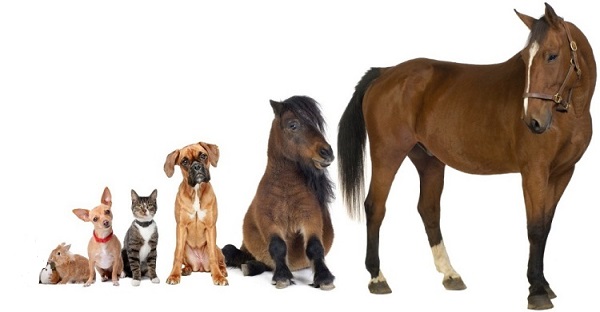 Gaerum-Dyreklinik offers one of the widest ranges of products in the industry. Since Ole B. Jansen put supplying their products in the most efficient way possible as the company's main focus, he decided to open an online store as well. However, soon they were faced with some issues characteristic for having an online business.
Issues on the path
Even though Gaerum-Dyreklinik was one of the pioneers in what they do, a top position is not so easy to maintain since there are always new emerging players on the market. Sometimes competitors, especially new and small ones, try to find their place by offering lower prices. By doing so, they are endangering the whole industry's reputation. Because of that, one of the main challenges for Gaerum-Dyreklinik is the following:
Understand and monitor the pricing behavior of its competitors, both currently and historically.
Another issue is that the products that they offer come in different variations – package sizes or doses – something that not every price monitoring tool can manage.
The client did some investigation and found about Price2Spy. After having some initial consultations, our Price2Spy'e team has understood that the main challenge for Gaerum-Dyreklinik is to monitor all different product variants which are stored on the same URL, which is often the case in the pharmacy industry. Price2Spy is the right software to use for this, as we are one of the few tools on the market able to monitor such pages.
Price2Spy's proven solutions
This case wasn't an easy task, but Price2Spy managed to provide the right solutions:
First of all, we are able to monitor different product variations, using our efficient mechanisms that are implemented per website, and the implementation process is always ongoing.
By doing this, we are able to provide daily price-checks, so our clients can stay up-to-date with competitor prices.
We know that a constantly growing market is a problem for our clients, but for us, it's not – our database contains almost 70 000 websites, and we are constantly adapting to new website layouts.
Another thing that Price2Spy offers is a successful integration with the client's Google Shopping feed to automate the process of account setup as much as possible.
After gathering all the necessary information, it's important to understand them properly. Therefore, a range of reports that Price2Spy offers is useful for analyzing the pricing trends on the market and for adapting prices.
"Price2Spy's help with automating the price monitoring process was very important for us. It saved us a lot of time and enabled us to put all of our attention to providing the best possible products for our clients. Also, we've found their reporting system very useful – it helped us to stay up-to-date with all the price changes happening on the market." – Ole B. Jansen, Gaerum-Dyreklinik
There is no successful business without a satisfied client, so we are always happy to receive some kind words from them, especially when they are so dedicated to a very noble goal as helping animals.
By its nature, Price2Spy is a very sensitive and discrete tool. For that reason, we have to be very careful about our client's data privacy, which is an absolute priority for us.
Therefore, we will not be able to show too many testimonials nor success stories on this page. The ones we will show should just give you a brief idea on how Price2Spy can be used in your own business