I.T – China (www.cn.iteshop.com)
Here's what we're working
How Price2Spy helped I.T. to monitor prices across several countries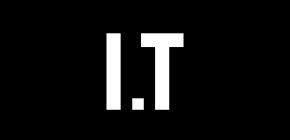 When you move from offline to online, competition is just one click away. Monitoring our competitors' pricing has become a key success factor.
E-commerce Director of I.T
I.T is a unique multi-brand fashion company with a multi-channel approach that caters specifically to well-defined groups of fashion lovers. I.T shops are the home of sophisticated labels, with a diverse mix of respected brands from around the world that I.T licenses, and exclusively developed house brands. It all began in 1988 with a small, 200 square-foot shop featuring brands that were not readily available elsewhere in China Hong Kong. The shop quickly established itself as a mecca for those with an eye for fresh, fun fashion. With its energy, dynamism and focus, I.T developed into a major brand in China and other burgeoning markets.
Issues
Monitoring prices across several countries in local currencies, according to the regions in which they are present
Monitoring multiple brands with a large assortment of products in the very competitive fashion industry
New products appearing frequently, therefore constant need for matching new products
Staying in the loop with competitor strategies by keeping track on their promotions and campaigns
Solutions
Price2Spy Basic account – one price check per day manages to capture recent price and stock changes
Using Automatch on competitor websites where this is feasible, and manual matching on other competitor websites
Reviewing all price changes in a daily alert email
Relying on the powerful reporting mechanism – using Price Matrix Report, Price change dynamics, Price Competitiveness report, etc.
By its nature, Price2Spy is a very sensitive and discrete tool. For that reason, we have to be very careful about our client's data privacy, which is an absolute priority for us.
Therefore, we will not be able to show too many testimonials nor success stories on this page. The ones we will show should just give you a brief idea on how Price2Spy can be used in your own business.