MEDISHOP XL – Europe (www.medishopxl.com)
Here's what we're working
How Price2Spy helped MEDISHOP XL to have a clear view of different competitors per country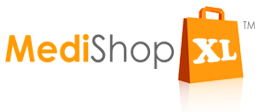 We've been greatly impressed with the technical features of the tool and how fast the new features were being added and implemented. We are referring to the Competitor group feature in particular, now I can have a clear view of the different competitors per country! Very nice!
This testimonial is published with the client's full consent. Price2Spy will never publish any of our clients' details unless we are given permission to do so.
Authorized dealer of medical instruments – currently operating on Dutch, Belgian, German, UK, French, Italian and Spanish markets (and planning to expand to Scandinavia).
Issues:
Need to focus only on top selling products (several dozen products)
50+ international competitors
Need to make prompt decisions
Competitors need to be clearly differentiated per country
Price2Spy Basic Large price plan
Automated report showing current prices configured to be sent on a daily basis
Instant price change alerts to help client keep track of price / availability changes as soon as they occur
By its nature, Price2Spy is a very sensitive and discrete tool. For that reason, we have to be very careful about our client's data privacy, which is an absolute priority for us.
Therefore, we will not be able to show too many testimonials nor success stories on this page. The ones we will show should just give you a brief idea on how Price2Spy can be used in your own business.