How Price2Spy helped Vivafloors to monitor competitor prices both nationally and internationally
Decorating a home is a complex task. In addition to being complex, it is not cheap either. One of the most essential investments in that process is implementing floors. Floors can make a room warmer, more modern, or more traditional, so choosing them is always one of the most critical steps in decorating. The Dutch company Vivafloors is well aware of this and since 2010 has dedicated itself to offering its clients the best possible choice of floors.
They have grown into being one of the most trusted Netherlands brands offering top-quality floors, but at the same time keeping in mind their ease of maintenance, price, and durability.
Such success comes with certain challenges, and Price2Spy has proven to be a really good ally in overcoming them.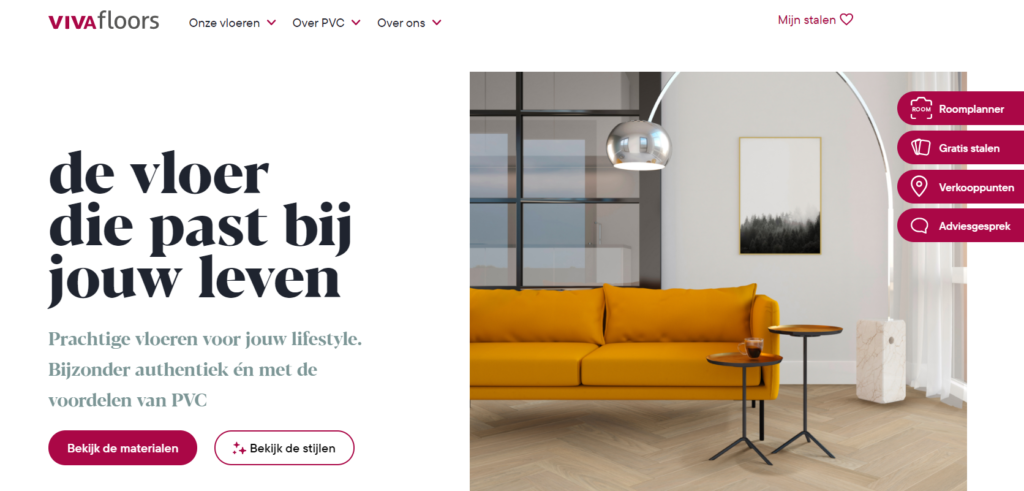 Vivafloors were not always monitoring prices. But as the business developed, they saw that there was a need for it. Therefore, their beginnings in the price monitoring process were related to a manual approach. However, with the expansion of the business and the number of competitors, they realized that it did not bring them sufficiently precise results. The data they received usually arrived late, so it could not provide correct market insights.
That is when they decided that they needed professional help to automate this process. And who better to help them with that than Price2Spy?
Price2Spy's given solutions
Thanks to its rich experience, the Price2Spy team can quite easily conclude what this type of client would need. Some of the solutions are standard, while others are customized in order to provide the client with the best and most accurate data.
The basis of everything is, of course, price monitoring. Price monitoring allows clients to follow the evolution of prices which will result in obtaining a full pricing analysis.
Vivafloors decided not to monitor all product variations (such as different colors), but only product series. This results in a relatively small number of products and competitors monitored compared to companies of a similar size.
Different clients express different needs, therefore, Price2Spy sometimes needs to create a custom offer just for them. Customizability is one of the things that we are very proud of, and our clients seem to appreciate it as well.
What goes hand in hand with the price monitoring feature are the Alert emails. Our clients can decide what will trigger their Alert mail. Some of them want to be informed about all price changes, while others are focused only on higher or lower prices than theirs. In the case of Vivafloors, alert emails were set in a way to inform the client when prices are altered right away.
So, to quickly summarize Price2Spy offered solutions:
Price monitoring
Alert emails
As you can see, it is not always necessary to include a bunch of features. The right balance is achieved when a client has a clear goal, and when a tool such as Price2Spy knows how to help with achieving it.
"We have a better understanding of market prices since we use Price2Spy. This tool is also a convenient way to monitor prices and get reports via email." – Luc Keizer, Vivafloors

Do you also struggle with staying on top of the market? Don't waste any more time and start your 30 days free trial period with Price2Spy.