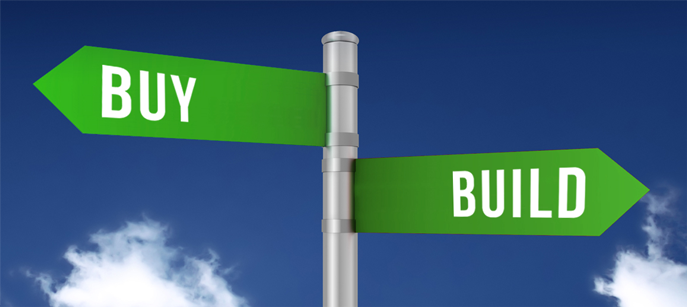 Whether you're planning to create or buy a price monitoring software, the analysis of what exactly you want it to do and what you are planning to achieve with it should be a part of your process.
Because, if a software you choose does not meet your needs or address your challenges, it is effectively worthless and, even worse, could lead to unintended consequences.
Once you understand your business needs and how you would like to go about addressing it, you'll be ready for the next step.
The "in-house-developed" approach can be the right decision if you really need to substantially customize your application and have all the required sources (money, time, etc.). Yet, there are serious drawbacks that you need to take into consideration.
For example:
Your team of in-house developers may lack the knowledge and expertise to create sophisticated software capable of handling all the tasks you require.
This home-grown software might cost you hundreds of hours in programming.
Custom software also tends to lack scalability, and upgrades can be troublesome.
The cost of fixing bugs might be over-costly.
Since technology is constantly evolving, you may have difficulty adapting it to new platforms in the future.
Developer who builds and develops the software might leave the company, meaning the project might be in jeopardy if no-one knows how to maintain it.
The websites you're monitoring suddenly start changing both their layout and structure.
On the other hand, off-the-shelf-software:
Has the benefit of being extensively tested and used by other businesses.
Doesn't include higher up-front costs.
Would meet most of your business needs (probably not 100%, but majority should be met).
Features get extended every now and then.
Ready for a quicker and smoother integration.
Created by a team of highly skilled developers (possible issues are eliminated), which means, complications are fewer and fixable.
Ready to be purchased and you can expect a relatively fast deployment.
In a fast-paced business world, by choosing the right type of software, you can save valuable resources such as time and money, streamline tasks, reduce errors, and make everyone's life much easier for years to come.
In case you decide to hire price tracking software in the future, please feel free to check out one of the oldest and proven price tracking softwares in the industry – Price2Spy.

About Price2Spy
Price2Spy is an online service which provides comprehensive and suitable solutions for eCommerce professionals including; retailers, brands/manufacturers and distributors in order to stay profitable in the current competitive market conditions. If you want to learn more about what Price2Spy can do for your business, please request a demo or sign up for 30-day free trial.