In case you're using our User Management feature, there is a new feature that users with Admin privileges might find useful.
Basically, this new feature enables users with Admin privileges to see the activities, done by a particular user, by showing them the following:
Name / Date and time / Operation / IP address
To monitor the actions that have been done;
1) From a particular user click on User Management, after choosing a specific user, click on User Activity log icon under the Options – opposite the user name.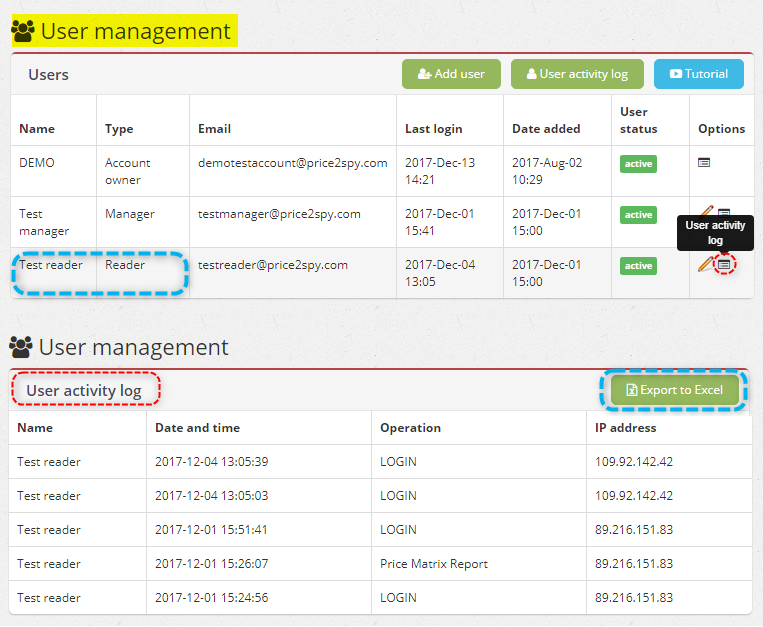 2) From all users, click on User Management => User Activity log button from the right hand side.
User activity log data can also be Exported to Excel.
Please let us know if you have any questions or comments, we would be happy to hear from you!

About Price2Spy
Price2Spy is an online service which provides comprehensive and suitable solutions for eCommerce professionals including; retailers, brands/manufacturers and distributors in order to stay profitable in the current competitive market conditions. If you want to learn more about what Price2Spy can do for your business, please request a demo or sign up for 30-day free trial.