15+ eCommerce tools & software that you should use in 2022
For all of you looking for an all-in-one eCommerce platform, then Shopify is the best choice. Known for its versatility and customizability, Shopify is the number one solution for anyone who wants to start dropshipping and selling things online.
This popular platform is easy to use regardless of tech skills and offers plenty of customization options and templates. Moreover, with Spotify, you don't have to worry about updates and backups because the platform does it.
What makes Shopify one of the best solutions for eCommerce is its suitability for every business and multi-channel support for social media.
Main Features:
Transactional Fees
Drag-and-Drop Site Editor
REST API
SSL Certificate Included
24/7 Phone Support
Conversion optimization tools like Shopify pop-ups
Chat Support
Pricing:
Basic – $29/month – the best choice for a brand new e-commerce business with occasional in-person sales
Shopify – $79/month – suitable for growing business selling both in-person and online
Advanced – $299/month – best pick for a developed business that needs in-depth reporting
2. Magento
One of the leading e-commerce platforms, Magneto allows businesses to create a customizable e-commerce store and provide the best user experience. However, while it offers possibilities for businesses of all sizes, it might not be such an affordable solution for anyone new out there.
What makes this platform so unique is its versatility and efficiency, along with outstanding SEO capabilities to help any business stand out. Although it requires a certain amount of tech knowledge, Magneto has excellent online developer support that can assist you in any way.
The platform itself allows monitoring and managing orders, access to advanced analytics, and the possibility to personalize the customer experience.
Main Features:
Analytics and Reporting
Order Management
Search Engine Optimization
Marketing and Promotional Tools
Pricing:
Contact Magneto to get a quote on its pricing and request a free demo to try it out before you pay.

3. MageComp
MageComp has launched a Magento 2 Mobile App Builder which enables business owners to readily launch an app for their store in no time. Manage your business through an eCommerce mobile app and shoot up your earnings in a flash.

What are the benefits of MageComp's Mobile App Extension for Magento 2?
Swiftly take off your online store to the world of mobile apps.
No code & ready-to-use app.
Bring smasher products into the limelight.
Fully supported push notifications feature.
Sustainable with all the default Magento product types 
Improve your clientele with Mobile App
WooCommerce is a free e-commerce tool that is usually the first choice for businesses that already use a WordPress site and want to add an e-commerce function.
This tool is perfectly suitable for beginners since it is easy for those already familiar with WordPress. Although it's not an all-in-one tool, it perfectly works on WordPress and with other add-ons like one-click sales, email marketing, social media selling, and more. 
Moreover, it provides outstanding SEO solutions and plenty of themes and customizations.
It is the perfect match for anyone who wants to start selling online but doesn't want to build the site from scratch.
The Best Plugins:
All in One SEO – SEO plugin
MonsterInsight – Google analytic tool
Constant Contact – Email marketing tool
Live Chat
Pricing:
WooCommerce is different from other tools on the list because it is free to install. However, some of the plugins that are added to WooCommerce and not free and may cost some money.

BigCommerce is another powerful, all-in-one platform that brings flexibility and innovation to e-commerce with its open platform.
Used by diverse businesses in over 120 countries, this versatile platform provides everything that someone needs to start selling online.
This platform offers countless possibilities for building and customizing your store just as you like it. With easy integration of third-party apps and drag-and-drop design elements, this platform is a leader in e-commerce solutions.
Besides its reliability, businesses can use their continuous support via phone, email, or live chat without hesitating about what happens when something goes wrong.
Main Features:
Point of Sale Support
Drag-and-Drop Site Editor
REST API
Pricing:
Standard – $29.95/Month – Best for those who want to sell online
Plus – $79.95/Month – This is one of the most popular plans and is best suitable for those who want to scale their business using marketing tools and analytics.
Pro – $299.95/Month – The best solution for those who need a depth approach and marketing strategies for scaling their business
Enterprise – contact the sales to get the quote – Custom pricing, is best suitable for large teams.
For Plus and Pro, you can save 10% if you decide to play annually.

One of the oldest e-commerce tools that have been around since 1999, Volusion is an affordable solution used by over 30k around the world. Focused mainly on small businesses, Volusion stands out for its simplicity and the number of themes for customization.
What makes Volusion stand out is the versatility of built-in features like coupons, customer reviews, wish lists, one-page check-out, unlimited product options, and more. Additionally, this tool offers tons of free templates that are ready to use along with social media features like selling products on Facebook, managing YouTube videos, and others.
Volusion offers a seamless customer experience because it is pretty simple to use and mobile-friendly.
They also offer a free 14-Day Trial before making the final offer.
Main Features:
Email/Help Desk
Analytics
Webinars
Documentation
Phone Support
Pricing:
Personal – $29/Month
Professional – $79/Month
Business – $299/Month
Prime – contact the sales to get the quote
You can save 10% for all plans if you decide to play annually.
Benchmark Email is an online automation platform for email marketing that helps businesses target and reach their audience via email. Use Benchmark Email's landing page and form builder to increase your email list, drive site traffic, and generate leads for your eCommerce site. Use their customizable eCommerce blocks to promote and sell products in your emails, driving engagement and interest in your products and promotions.
Increase your customer lifetime value by creating recurring revenue from one-time purchases on eCommerce platforms like Shopify, BigCommerce, Salesforce Commerce Cloud, Magento, and more. Then, easily offer your customers various subscription options like subscribe and save (also known as replenishment), memberships, and bundling capabilities to create curated boxes and build a box. Ordergroove is the perfect solution for eCommerce sites of all sizes. That's why brands like Petsmart, Kind, and Peet's Coffee use it. Visit Ordergroove.com to request a free personalized demo.
Bluestone PIM is the only product information management software based on MACH architecture (Microservices-based, API-first, Cloud-native, Headless SaaS). Retailers use the PIM platform to ensure the quality and accuracy of product information across multiple sales channels. In addition, this solution can process media files and deliver them directly to a content delivery network, enabling fast retrieval.
Bluestone PIM is a good choice for retailers with many SKUs looking for an API-first, event-driven system. Its main features include innovative data import and mapping, managing up to 2 million SKUs, and a large variety of sales channel integrations.
With the only MACH-based PIM solution, you can expand your e-commerce business to new markets while adding thousands of new products in several languages and keeping data under control.
Ampliz is an APAC B2B and healthcare data intelligence platform powered by Contextual Intelligence. With Ampliz, you can effortlessly find contact information, such as email address, phone number, location, business type, job title, and advanced data attributes. Ampliz helps salespeople, marketers, and recruiters to optimize their targeting practices by providing them access to complete data intelligence.
Main Features
400 M+ Business Profiles
Access 5.2 M+ C-level Contacts
Free Credits
25+ Data Attributes
Revenue Size Details
Data Sourced & Validated by Human & Al
Data Processed by in-house Data Experts
95% Email Deliverability Guarantee
Pricing
Premium Plan – $2.5 Per User/Month
Enterprise Plan – $5 Per User/Month
Superior Plan – $9 Per User/Month
Engati is a free customer experience platform suitable for businesses that want to acquire and engage with users. It works as a chatbot or live chat and can guide users across their customer journey using AI.
Engati integrates automation with the human touch to help you craft personalized customer experiences.
Freshsale is a salesforce automation software used to assist businesses in streamlining day-to-day operations and automating repetitive tasks. It covers all fundamental parts of every business – smoothes interaction with clients, provides better marketing insights, simplifies customer relationship management, and more.
Furthermore, Freshsales works with third-party applications like Microsoft Outlook, HubSpot, MailChimp, and more.
Key features:
Pipeline management
Sales and marketing automation
Multiple Channel Communication
AI-powered Insights
Custom Reports & Analytics
Mobile App
Ability to collaborate with third-party applications
What makes Freshsales stand out:
Given the number of features, Freshsales includes, you won't need any additional tools. From quick, high-quality phone calls to creating, sending, and tracking personalized email campaigns, you cover all fundamental parts of your business. Moreover, with AI-powered insights, you won't miss any exciting leads or deals that need to be regarded. Using this innovative software that helps automate repetitive tasks, you can shift your attention to scaling your business and reaching the highest goal: increased revenue.
Pricing:
Freshsales Suite offers three different plans:
Free Plan: offers more sophisticated features as you scale, starting at $15/user/month billed annually (or) $18/user/month billed annually.
Pro Plan: $39/user/month billed annually (or) $47/user/month billed annually.
Enterprise: $69/user/month – billed annually (or) $83/user/month billed annually.
LiveAgent is one of the most robust help desk solutions available on the market, with a built-in live chat for eCommerce. Customer support through live chat is a convenient, low-cost, and easy-to-use service that requires customers the least amount of effort. 
Use the live chat button for real-time interaction with customers on various platforms, both on websites and mobile apps.
Manage and track all chat conversations, identify website visitors, and analyze chat logs from a single interface. You can find all chat data in the form of tickets in a universal box. Quick and easy to set up, you can build trust by answering customer questions and solving their problems.
For over 15 eCommerce apps, including Shopify, the company provides full native integration and concierge migration services. Besides the standard chat services, you can initiate proactive chat invitations to website visitors as they browse, observe what your customers are typing with real-time typing view, or engage in screen-sharing video chats. 
In addition, you can test all the features offered by the platform before committing to a monthly subscription by signing up for a 14-day free trial.
Create a personalized and automated customer support experience with LiveAgent, while reducing customer service costs, improving conversions, and increasing customer satisfaction.
DSM tool is a groundbreaking dropshipping management tool that allows vendors to manage the full circle of product selling. It assists in finding products to sell, importing them to an e-store, defining prices, and shipping the product to customers. Additionally, it provides customer support to ensure the best user experience. 
What can DSM Tool do:
Facilitates finding the right products for your eCommerce store.
Quick and easy listing of single and multiple products in eBay and Shopify stores.
Automated replication of product details, descriptions, and photos.
Allows you to edit and organize listening before publishing them in the e-store or afterward.
Manage and reprice products and stock. Automated price update.
Automatic processing of dropshipping orders.
Use an in-house dashboard to provide customer support.
Employ alarms and tips to secure the eBay store.
Provides in-app training to learn more about dropshipping and the software.
15. SendPulse
A multi-channel marketing automation platform combines email campaigns, SMS marketing, and chatbots to deliver a comprehensive marketing solution for small and mid-sized businesses.  
The platform has all it needs to facilitate lead generation and nurturing and help with sales processes and customer communication. 
The company constantly evolves and adds new features to satisfy even the most demanding users. For example, the freshly updated chatbot builder can now help you design a chatbot for Instagram, reacting to stories that mention your brand. 
Main features:
Chatbot builder for Facebook, Instagram, WhatsApp, Telegram
Automated email campaigns (subscription confirmation, abandoned cart emails, order confirmation)
Landing page builder
Free CRM
SMS campaigns 
Web Push notifications 
Pricing:
There is a free plan for almost any feature on the platform – with certain functional limitations. Paid plans start at $7 per month, with a 20% discount on yearly plans.
DeBounce is a cost-effective email validation tool that is quick, accurate, simple to use, and extremely customizable.
It ensures 97.5 percent deliverability by deleting invalid, role-based, disposable, and spam-trap emails from your email lists, even those from difficult-to-validate email servers like QQ, G-Suite, GMX, and Comcast.
With a single and bulk email validation API, WordPress plugin, anti-greylisting, lead finder, and an easy-to-install JavaScript widget that integrates email validation into every HTML form, it's regarded as a solid email validation solution.
Main features:
Bulk Email Verification
Single Email Verification
Catch-all Server Detection
DEA-Detection
Spam Trap Detection
Syntax Check
More Than 150 Integrations including WordPress
Pricing:
Pricing is pay-as-you-go, with options starting at $10 for 5,000 email verification credits and up to $1,500 for 5 million email verification credits.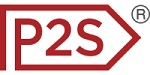 About Price2Spy
Price2Spy is an online service that provides comprehensive and suitable solutions for eCommerce professionals including; retailers, brands/manufacturers and distributors in order to stay profitable in the current competitive market conditions. If you want to learn more about what Price2Spy can do for your business, please start your 30-day free trial.