5 Proven Ways to Get Links for Your Ecommerce Website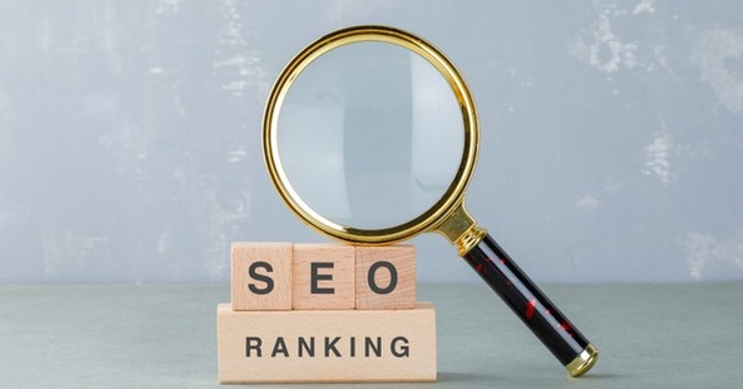 image source: https://ibb.co/HKf9N19
Reverse links are essential elements of any site search engine optimization, including eCommerce. A few years ago, there was a much more way to get backlinks to an online store or online sales site. Free and paid link directories were popular, and webmasters could buy links in bulk. This time has passed because search algorithms no longer support such methods. Organic, naturalness, and relevance come first.
With increasing competition in eCommerce, attracting traffic became even more difficult. Competitors with a considerable budget take away most of the traffic. Large companies have a professional staff of SEO-specialists. Their marketers can generate a large number of high-quality selling content, placing articles on authoritative resources. It increases their success, but what should companies with a smaller budget do? Are small and medium internet stores doomed? No, they are not.
You can get backlinks for eCommerce in other ways, without high costs, and with guaranteed efficiency.
Why Do You Need Links and What They Should be Like?
In eCommerce, the amount of organic traffic has a direct impact on sales and profits. Therefore, it is vital to learn how to implement search engine optimization properly. Links to your online store confirm its authority and relevance. It is a kind of point in favor of your site, which is liked by others. Search engines take this into account and increase search engine links to your website if it contains a sufficient number of backlinks.
But the links to your website must be of high quality, organic and relevant. You will no longer be able to cheat search algorithms. Make sure that future links to your website meet the following requirements:
The high credibility of the domain of the site, which contains a link;
The high authority of the page (no plagiarism, content must be unique and correspond to the subject of your site, which is indicated backlink);
Natural entry without a direct call, aggressive advertising;
The relevance of data.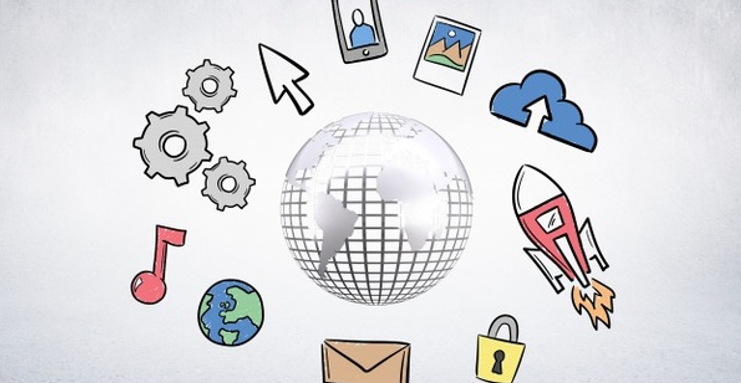 image source: https://ibb.co/ZHTJ04q
But these are just general rules, which are mainly dependent not on you but on the website that provides backlinks to your eCommerce project. How do I convince others to post links to your site on their own? What should site policy be in place to make it easier to post content with links to reputable resources? There are several proven ways to do this.
Way №1: Take care of quality content and take it to the next level
For other links to link to your eCommerce site, you must have a blog or other content section. It is important because few people want to link to a page with the product or description of delivery terms in articles. It is direct advertising, which is poorly indexed by search engines. That is why many online stores and other online product sales platforms start their blogs. These are the platforms to publish unique content written with SEO requirements in mind. The main goal is to provide valuable information so that they can be referred to other sites.
Below we have put together the top topics users usually end up reading into (they will help you get more backlinks from reputable web resources):
Comparison of top products or brands (for example, iOS and Android, BMW and Mercedes, KFC and McDonalds);
Tips from experts (how to prepare the car for winter or choose a new smartphone model?);
Lists of the best products from different categories (for example, the TOP 10 products for the traveler);
Official statistics, research data (only truthful information from primary sources).
Make sure that the text content is well designed. Articles should be supplemented with unique pictures taken from the stock service or made by yourself. The uniqueness should be high. Only in this way, the posts will refer to other websites.
Way №2: Order placement of backlinks from specialized services
Digital Marketing is constantly evolving, and some services provide the right services to everyone. For example, you can order placing links to your eCommerce site through a specialized service. It is convenient because companies are responsible for the quality of links and guaranteed placement.
At https://www.linksmanagement.com/get-backlinks/, you can learn more about how to get links with guaranteed placement and high relevance. Such services have a lot of sites with high authority in their catalogs, where you can place unique content linking to your site.
Way №3: Create several sections with useful content so that others can link to it
Users will not reference your site if they don't find it valuable and engaging. You can provide the info people are most likely to share in the form of answers to common questions, instructions, user manuals, or dictionaries. These sections should always be on your site, filled with useful content. For example, to create a FAQ section, you can use the AnswerThePublic.com tool to find the most frequently asked questions on the topic of interest. It is necessary to supplement such content with videos, photos, and schemes if required.
Let's imagine that you are engaged in selling gardening equipment. In the FAQ section, you may have answers to questions about how to properly care for your lawn, when to mow it and how to cut trees in the autumn to increase yields. You have to agree that for garden enthusiasts, these topics are of great interest. These are the sections that others will start referring to when describing the solution to a particular problem.
Way №4: Ask the authoritative bloggers who mention you in posts on various sites
Once you've started an interesting blog and added a lot of exciting and useful content, it's beyond buying backlinks. The best way to improve your site's ranking is to get influencers to link to you. You don't need to order expensive advertising. There are bloggers in different niches who are willing to mention a link to your eCommerce site page on various web portals for a small price. It is unnecessary to contact the bloggers personally, as there are special online tools for this purpose – take Buzzsumo as an example.
Way №5: Actively use seasonal offers to promote product pages
Do you want your eCommerce website to be always in trend? Try to always stick to seasonal promotions, which are very popular with shopping fans. The process is pretty simple: you launch seasonal promotion conditions, which are often referred to by other sites or blogs when describing all kinds of discounts and interesting offers for customers. You must have one permanent page to keep the users updated on seasonal promotions (so it will be stably ranked). If you want to look at an example of such a design, you can go to the Walmart website in the Black Friday discounts section.
Be Consistent and Use Different Ways
The traffic of global eCommerce companies in 2020 almost doubled, which confirms increasing online sales. You will not always receive relevant links to your eCommerce site if you use only one method. You need to be consistent and apply different ways to get results. As soon as you start to implement the practices described above and other verified paths, you will immediately notice the effect. Getting links is very important for commercial sales sites in 2020. This tendency will stay as beneficial for many more years to come.
Author's bio: Marques Coleman is a writer for photoretouchingservices.net. He frequently writes about data science, BI, new marketing trends, and branding strategies. Marques gradually changed his focus from working in marketing to writing about it.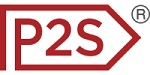 About Price2Spy
Price2Spy is an online service that provides comprehensive and suitable solutions for eCommerce professionals including; retailers, brands/manufacturers and distributors in order to stay profitable in the current competitive market conditions. If you want to learn more about what Price2Spy can do for your business, please start your 30-day free trial.