5 Useful SaaS Software When Starting Your Own Business
Building a new business is already hard without the added pressures of managing with limited resources.
If you own a SaaS business, it is no surprise that you already have access to more tools and apps than you actually need.

A BetterCloud report predicted a few years ago that by 2020, 73% of the business enterprises would be dependent on SAAS software entirely for operations. That prediction hit the target and the number just keeps growing.
Top 5 SaaS Software for your new business
Failing to have a clear map of action to prioritize your schedule and get to the most important tasks ahead of time can cost you dearly. It can easily turn your entire business operations into utter chaos.
SaaS software can help you set up your scheduled workflows without needing to manually supervise each step of the task. This helps in time management and also decreases the risk of human errors in the rush of getting things done.
The market is overflowing with SaaS software options in multiple categories. Starting from LLC formation, marketing, and sales, to HR and payroll. There is a SaaS service for everything. Do you need to create instruction guidelines? If so, consider using process documentation software. Want to avoid wasting time? Implement timing apps, and so on. It can easily become an overwhelming project on its own to find the best software for your own business.
We have curated five of the top SaaS software that should have a place in your project tool kit. You can find out complete details about their features and benefits right here in one place.
Let's dive right in!
Osano is a leading data privacy platform that is redefining the terms of how you store and share your data within the enterprise.

Any efficient business has to put some measures for data security in place. The Osano guarantee of data protection comes with the backing of a panel of expert attorneys, technologists, and world business leaders focused entirely on improving the data privacy measures.
Apart from this, the platform offers a suite of tools to strengthen the privacy features of your data. The platform will help you overhaul your startup to be GDPR compliant. It will consistently monitor vendor risks, detect changes in global and national policies and alert against vendor lawsuits. You can read more about how the platform can help you with data security in Osano's post on data privacy regulations.
Advantages
Here are some major advantages of the Osano tool.
a) helps to set up instant compliance of websites with all global privacy laws in over 42 languages
b) Manages data subject requests
c) Detects and categorizes all data onsite or on documentation
d) Can represent your website to declare GDPR compliance in the EU
e) Assess risks against privacy ratings and vendor rights declarations of over 14000 companies
f) Detects vendor and policy changes immediately
g) Alerts against any vendor lawsuits or privacy law changes immediately
Pricing
Osano is available for a 30-day free trial. The Developer plan is free of cost at all times and allows only 1 user. The Business and Business Plus plans are billed monthly for USD 99.99 and USD 199.99 respectively. The Enterprise plan can be fully customized and prices can be disclosed on request.
Point of sale is a critical aspect of a retail business. You need a tool that can take you through your entire sales process in an automated workflow.
The Lightspeed POS system is built to deliver exactly along those lines.
For eCommerce platforms, Lightspeed allows you to import the stock from different locations and manage your shipments for your warehouse. You can sync your inventory with the eCommerce store with responsive templates.
For the hospitality industry, Lightspeed can allow advanced features such as contactless payment and digital floor layout to increase your serviceable area within the location. You can automate the entire order to the final payment process to serve more customers within your business hours.
Wise Small Business guide on how to choose an effective POS system can help ensure your business runs smoothly. It covers important factors to consider when selecting a system, such as integration, scalability, and cost. By following the guide, you can make an informed decision and find the right POS system for your business.
Advantages
Here are the key advantages of the Lightspeed POS tool.
a) Constant page updates for physical stores and eCommerce portals
b) Retarget your traffic to the online store with in-built power SEO tools
c) Automate appointments for all in-store services through your eCommerce portal
d) Sync your local inventory advertisements with the curbside pickup to adapt your service to the changes in customer behaviors.
Pricing
Lightspeed is available at USD 69 per month for the Lean plan. The Standard plan is available at USD 119 per month. You can avail of the Advanced plan at USD 199 per month. The Enterprise Plan covers all features available in the Advanced plan and further you can customize to add new features. Price is available on request.
Content is critical regardless of the industry of your startup. With Elink you can curate and market content from a single interface.

This SaaS software is a must-have for content marketers and creators looking to save time in the content workflow. The tool allows you to publish web pages, newsletters, and embedded content by just updating web links onto the interface. The entire set of web links that you update is then transformed into visually attractive content.
The weblink collection can be converted to email newsletters, which can then be exported over to third-party email service providers to allow distribution amongst your customers. This tool can also help you track content performance and customer engagement on multiple levels.
Advantages
Here is a list of benefits that makes Elink such a favorite with content marketers.
a) Build web pages posted on Elink or a website address
b) Responsive email newsletters powered by HTML and redistribution ready through any third party email service
c) Create visually attractive social bio content for all popular social media sites.
d) Easy to use interface
e) Allows adding automated widgets for your website sidebars and even within the body of the content
Pricing
The Elink software service is available in three major plans. The free plan allows a single user and unlimited bookmarks features. The Pro plan is USD 12 per month and allows team collaboration and unlimited posts publications. The Autopilot plan is available at USD 36 and allows complete automation of your content creation and distribution.
Slite is a knowledge-based processing software that can be inescapable for your system. It can help you manage your projects better with team updates, short meetings, and discussions as part of its regular features. It will help you to keep your knowledge processing on track. The main focus of the software is to help you create methodology and work process documentation.
The centralized knowledge system of the software can help prepare powerful FAQs (frequently asked questions) for your customers, in-house developers, or the marketing team. You can automate the software to keep churning out the latest highlights of the field intelligently matching the data with the target audience searching for it.
Advantages
Here is a list of advantages specific to the Slite knowledge-processing tool.
a) Automatically create process documentation like team handbooks, employee onboarding manuals, etc.
b) Neat structure for storing and finding your documents within the interface
c) Allows collaborative knowledge processing with first idea discussions, feedback, and final documentation mapping
d) Allows remote working and collaboration on the site interface.
Pricing
Slite allows three pricing plans. The free plan is available at zero cost and allows unlimited members for up to 50 document collaborations. The Standard plan is available at USD 6.67 per month and allows collaborations on unlimited documents. The Premium plan is available at USD 12.50 and allows advanced permissions for your document collaborations and provisioning of OpenID SSO.
Automating the marketing of your business can help you seize opportunities at all times of the day regardless of whether all your resources are online 24×7.

Hubspot is leading the field as a marketing automation platform that is able to track all your current workflows and generate actual leads through the process.
You can automate the repetitive tasks for your marketing department cutting back on employee hours and increasing the efficiency of your resources.

The Hubspot CRM is incredibly easy to use and can help you master powerful work tracks to create a customer delight experience on your platform. You can automate your inbound and outbound marketing campaigns together while compiling deeper insights into the sale prospects generated by each campaign.
Advantages
Here are a few advantages of using the Hubspot marketing automation tool.
a) helps convert visitors and increase traffic to your site
b) Run full campaigns on inbound marketing at a comprehensive scale
c) Schedule meetings and automate promotional tasks
d) Connect with customers through tickets to generate live feedback on the service
e) Use knowledge base to create process documentation
f) manage content marketing tasks to give a personalized experience to clients
g) Sync multiple apps and compile customer data within the same CRM to automate entire operations from a single interface
Pricing
Hubspot is available at USD 45 per month in the Starter plan for up to 1000 marketing contacts. The Professional plan starts at USD 800 per month, which allows up to 2000 marketing contacts. The Enterprise plan is available at USD 3200 per month and allows up to 10,000 marketing contacts under the package.
Conclusion
Remember, when integrating SaaS software into your business plan; choose the tools that can be actual growth partners as your business scales to the next level.

The tools can help you relieve your operational pressures by automating the bulk work. This will leave you more time to focus on innovations for your business.

However, tracking the customer feedback and insights you collect from these tools is the key to those innovations in the first place.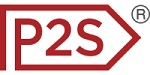 About Price2Spy
Price2Spy is an online service that provides comprehensive and suitable solutions for eCommerce professionals including; retailers, brands/manufacturers and distributors in order to stay profitable in the current competitive market conditions. If you want to learn more about what Price2Spy can do for your business, please start your 30-day free trial.