7 Benefits of Using Infographics in Your eCommerce Content Strategy
Did you know that infographics can help you reach your content marketing goals faster?
You might be missing out on a lot of digital marketing opportunities if you aren't using them.
If you want to share some information with your customers, write text descriptions. But, if you want them to retain the information, tell a visual story with the help of attractive infographics.
Do you think that infographics are a thing of the past? Then, think again because infographics have increased usage by 67% amongst B2B marketers.
Still, confused about infographics?
Let's dive in and check out a few ways to drive traffic to your eCommerce store and accelerate sales?
Benefits of Using Infographics in your e-commerce Content Strategy
Can Improve Decision Making
Visuals can speed up the rate at which information is processed. So, the quicker your buyers process information, the faster they can make decisions.
It can be beneficial while presenting products with numerous benefits. Breaking down each advantage of the product will help the customers to understand the immense value your brand has to offer.
Humans are visual creatures inherently, and even the mind is said to process a visual story faster than words.
If you are trying to communicate a lot of data and statistics at once, then infographics can come to your rescue. It will further help your business to connect and engage with the audiences.
Visually Appealing
The digital world demands fancy and aesthetic things. There is so much information on the internet that only attractive things catch the eye of the customer as they tend to stand out.
So, with infographics, you can stand out and make the audience read about the dullest of topics as they immediately look interesting.
Give it a thought.
Would you read a product catalog of 10-page or a colorful image showing you the best-sellers or products based on category? Exactly.
The major thing that you need to focus on is your content marketing but, you also have to make it look good if you want people to engage with it.
For example, if you are a nutrition brand that sells supplements and protein powders online, you should make an infographic for each of your SKUs. List your ingredients, benefits, and doses in them. It will help your consumers with all the questions they might have in their minds without reading paragraphs of text.
Improves Content Shareability
You cannot just get up and be viral on Instagram. It takes a lot of effort mixed with good copywriting skills and aesthetic design sense for a brand to go viral on social media.
However, if you include infographics on your social media handles, it will be easy for you to get noticed. Audiences love quirky and attractive illustrations as such posts receive a lot of engagement
Apart from that, you can:
Send the infographic in your monthly newsletter
Send the infographic to your email subscribers
Share with related influencers or loyal customers on social media
Enable properly visible social sharing buttons on the infographic
Add it to your website if relevant
Improve the Quality of SEO
You might have heard about keyword-rich product descriptions or titles as they contribute a lot to SEO. But, did you know that text-based posts aren't the only way of ranking for keywords?
Infographics help you to rank in Google Images. It is also a good link-building tool which means that if your infographics get a lot of backlinks and shares, search engines will pick them up and help you to rank for the relevant keywords.
It further helps you to drive an insane amount of traffic on your site, improve your ROI and increase conversion rates.
Infographics are the most versatile type of content as they fit any niche. It also improves the visibility of the business online.
The best part is that they are easy to create and share across multiple platforms. For example, you can easily incorporate them into your social media strategy by posting at least one infographic a week. Just schedule it for a month with the help of social media management tools to maintain consistency.
Complete the Brand Strategy
Your content marketing strategy will only be successful if it aligns with your branding voice and values.
For example, if someone sees an infographic on a third-party app, site, or social media, they should be able to tell that the infographic is from your brand. It is possible only if you sit and design unique templates.
When you do it right, your target audience will be able to differentiate your brand's infographics from others.
To create strong brand visibility, you will have to customize each attribute of the infographic. You have to pay attention to colors, fonts, text, and even the placements of all three.
They Help You Tell a Story
Storytelling is a form of marketing that helps you bond with your customers. Everyone loves a good story and you can tell it with the help of an infographic.
The best part about an infographic is that it helps people understand complex concepts with the help of graphs, charts, or diagrams. A good infographic should have all the data but it shouldn't be cluttered at the same time.
You can use both text and images to explain a particular concept. They are often used for marketing purposes but you can even use them instead of a typical brochure for your products or services.
However, it is important to remember that if an infographic does not tell anything new to its viewer, then it will not work. Instead, a good infographic should strike a balance by incorporating text that tells a compelling story with relevant data.
Apart from infographics, you can choose videos to sell your training course, product, or service. Hence, you can choose to mix the two by adding some relevant infographics in your videos while explaining your products or services to your consumers.
Enhances Readability
It does not matter at which stage you are in your content marketing journey. If any piece of content lacks readability, it will fail to perform.
However, enhancing the readability of a blog or article is difficult without a professional. But, it is easy to enhance the readability of an infographic. It can help readers to understand complex text. It also makes the content easier to understand for visual learners.
At the same time, we cannot ignore the fact that we have become a visually focused society with the rise of successful social media platforms like Instagram and TikTok. They rely heavily on visuals, and if the audience cannot scan through the text quickly, they dump it. So, you need to have a visual content strategy in place.
On the other hand, the best part about infographics is that they convey an exciting visual story and align it with the client's doubts and pain points.
You can improve the readability of your infographic by:
Using attractive colors that are in sync with your branding
Start with a basic template and later expand after the A/B testing
Create a few top-notch infographics instead of churning mediocre ones
Test various layouts to see which works best for your brand and audience
How to use Infographics to amp up your content strategy?
The benefits of using infographics in e-commerce content strategy are ample. However, the confusing question is how to use them and where to use them? There are a lot of different types of content which can be used with infographics.
Add them to your blog post
Spice up your blog posts with infographics and make them interesting and engaging. You can create mini infographics and space them out with text or add one big infographic at the beginning like this.
Add them to your product descriptions
As an e-commerce brand, you might be registered on big marketplaces which allow you to upload 8-10 pictures of your products. One of the images can be an infographic explaining your product and its benefits.
It will be beneficial as clients who are lazy to read the description will scan through the information quickly. You can add an infographic even if you are selling from your website. This small change in your content strategy will help you to increase your e-commerce sales.
These are some of the ways through which you can add infographics to your content strategy. There are a lot of other channels like email marketing, social media marketing, and more where infographics will be relevant.
Conclusion
Infographics have a lot of benefits like helping to drive quality traffic on the website or store, generating strong backlinks, enhancing knowledge retention, and even helping a brand establish trust and authority amongst its audiences.
They are also a form of content that appeals more to the audience as compared to only text content. So, it does not matter if you are just starting or are an established brand, it is necessary to incorporate infographics in your e-commerce content marketing strategy.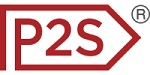 About Price2Spy
Price2Spy is an online service that provides comprehensive and suitable solutions for eCommerce professionals including; retailers, brands/manufacturers and distributors in order to stay profitable in the current competitive market conditions. If you want to learn more about what Price2Spy can do for your business, please start your 30-day free trial.