7 Reasons Why You Need Digital Marketing for Your Business
With the ever-growing e-commerce market, brick and motor businesses are in dire need of marketing their products and services through a digital channel. While many businesses prefer an overt marketing approach through cold emails and paid ads, simply having an active online presence without overtly promoting your business can still produce massive benefits.
What is Digital Marketing?
Many people believe that Digital Marketing is only restricted to website banners, affiliate blogs, and social media ads. However, this is a misconception because digital marketing predates social media and website banner ads in the form of SMS marketing that began in the '90s. Since then, digital marketing has evolved and improved into a more interactive and trackable marketing medium. With that said, let's look into the various reasons why your business needs digital marketing:

Increase Brand Awareness:
For a brand that wishes to stand out among its competitors, the key is to increase brand awareness and make your potential customers aware of the unique selling points of your business. Educate them about your mission statement, vision, values, and culture.
One of the best ways to do this is through organic content. For instance, share what creates a healthy working environment with statistics on workplace politics and toxicity. In doing so, you indirectly convey the message that your brand is a forward-thinking business with a healthy workplace for its employees. The idea is to provide your audience with content that educates them with insightful information instead of posting a sales pitch. To give another example, a brand that shares the hazards of ozone air purifiers would gain credibility for genuinely caring about the betterment of people.
Another benefit of digital marketing is its ability to convey your message through different marketing channels. A business can have SEO-optimized blogs, share infographics, collaborate with field-related brands and experts, and post original research and survey, case studies, and short videos as they are one of the most engaging content formats.
"Companies that speak in the language of the pitch are no longer speaking to anyone." – The Cluetrain Manifesto.

Digital Marketing facilitates B2C interactions:
Today the medium of digital marketing has bridged the gap between businesses and consumers. It has allowed businesses to gain a massive increase in conversions through meaningful interactions. These interactions are invaluable, but they're something that traditional marketing could never allow, even with its hefty budgeting.
Consider a scenario wherein a potential customer watches an ad on television and is interested in making a purchase. However, they have some simple questions regarding the product. While Digital Marketing allows you to reach out to a brand for guidance very conveniently, traditional marketing does not. One may have to make a call and go through an on-hold telemarketing promo which may put them off because of the increasing call charges. Moreover, it's not as convenient as commenting on a promotional post. This is why the interactive nature of digital marketing has allowed brands to build a relationship with their consumer base. So that every positive interaction leads to the future prospect of making another conversion.
Moreover, in traditional marketing, brand endorsements by your favorite celebrities were leveraged for gaining your confidence in the brand through their face value. Today, having a social media page with a responsive customer care representative allows businesses to have a more humanistic relationship with their customers.
"It's important to remember your competitor is only one mouse click away." — Douglas Warner III, Ex CEO of J.P. Morgan Chase & Co.
Advanced Marketing Metrics:
Traditional Marketing does not have the added benefit of providing in-depth metrics on a marketing campaign. Whereas digital marketing allows a data-set that can inform you whether or not your campaign has been successful. Click-through rates, number of views, and number of engagements are some of the metrics that can make it easier for businesses to determine the success of a campaign. Why is that important, though? It's important because companies can then strategize their marketing campaigns based on the factors that resulted in successful marketing.
This is a significant advantage of using digital marketing channels for your business, as marketing has a lot to do with experimentation and A/B testing. If a campaign does not work well, a company doesn't need to waste more budget. On the other hand, it's difficult to quickly learn viewer sentiments about your marketing campaigns in traditional marketing. By the time you succeed in gauging the effectiveness of your marketing campaign, you may have already spent a large amount of money on it. Planning on another campaign from thereon would be costlier and time-consuming. Thus, for small and medium businesses, digital marketing is the best option for ensuring a high ROI and learning more about a campaign's success in effectively marketing to the target audience.
Marketing to a Target Audience:
In traditional marketing, marketers had no other way to reach a more specific audience than to buy ad time slots between shows targeted to a similar audience. For instance, typically, a cosmetics brand would choose to air its ad during a cooking show because both the brand and the show share a similar target audience. But the problem with traditional marketing is its inability to track how many people have viewed or skipped an ad. Therefore, the exact number of relevant customers is hard to determine in those ads. Moreover, traditional marketing completely fails at running ads that target audiences based on specific geographical locations.
In contrast to the traditional method, digital marketing provides myriad ways of filtering our target audience based on age, gender, location, and interests. This ensures that each cent invested in your marketing campaign is spent on attracting relevant customers. The added benefit of targeted ads is the data set provided by a highly filtered marketing campaign that tracks a campaign's performance in each of the filtered categories. That is to say, if suddenly a decline appears in the engagement of a specific age group that you've targeted, timely action can be taken to research and eliminate the cause behind it. 
Digital Marketing Boosts Brand Identity, and Loyalty:
Suppose you search one of the most famous stores in your city over the internet and find that other than store directions on Google Maps, the brand has no online presence. Wouldn't that seem odd to you? You may as well feel less inclined to shop from there because despite being famous, the store has no concrete social proof to substantiate its claim to success. In such a scenario, the store's competitors might succeed in attracting you with an active fan base and positive customer reviews.
Having an active online presence is to interact with your customers and keep reminding them of your existence. Given the above situation, it's unlikely that a well-established and profitable business can afford to lose customers because they only feel interested in interacting with customers who come through their brick-and-mortar store. It may not have an immediate impact on the company, but the customer pool is likely to shrink in the long run.
The secret behind the success of big brands in maintaining good business is the way they build a strong brand identity with slogans like "finger-licking good," characters like Ronald McDonald, or logos such as the Spiderman logo in the case of the entertainment business. However, unlike the pre-internet era, when it was much more difficult for small and medium-sized businesses to promote their brand identity on a massive scale, today, with the help of digital marketing, it is much easier to do so. Thus, not benefiting from it can be a huge mistake for businesses that wish to maintain their brand's reputation.
Expand Your Playing Field:
Turning to a digital business model allows you to expand your business beyond oceans and shores. The targeted ads can allow you to promote your brand anywhere across the globe at a very affordable price. While it was possible to do so through an ad agency, the process couldn't have been as easy as it is with digital marketing. On top of that, online payment gateways and advanced logistic tracking have allowed businesses to go global, giving them all the more reasons to leverage the perks of marketing online.
In terms of social media marketing, having gained some traction, many businesses do not even need to continue paying for ads. Their content alone attracts social media engagement, which translates to more exposure and higher conversion rates. For instance, an Instagram growth service will help you expand your outreach and boost your sales on Instagram
"The best marketing doesn't feel like marketing." – Tom Fishburne, Marketoonist.
Leverage Influencer Marketing:
Influencer marketing has become a new norm in the world of digital marketing. With the increasing popularity of social media influencers, the digital world has seen a surge in influencer marketing, with 76% of brands planning to increase their influencer marketing budgets (Aspire). For this reason, today, influencers have become a substitute for highly paid celebrity endorsements that small or medium-sized businesses cannot afford. While these influencers charge less, their outreach to a small yet loyal fan following allows them to effectively promote your products or services. Moreover, what impact has their campaign made on your business is easily trackable, and the results of the success or failure of your investment are readily-available within no time.
"90% trust peers on social networks (even strangers); only 15–18% trust brands." – Danny Brown, Award-Winning Marketer, and Author.
Conclusion
In an era of Digital Darwinism, having a digital marketing strategy can save you from running out of business. With increasing market competition, only the fittest shall survive. Thus, to create a strong and profitable business, you must feast on the myriad benefits of digital marketing.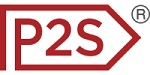 About Price2Spy
Price2Spy is an online service that provides comprehensive and suitable solutions for eCommerce professionals including; retailers, brands/manufacturers and distributors in order to stay profitable in the current competitive market conditions. If you want to learn more about what Price2Spy can do for your business, please start your 30-day free trial.