8 Underrated Methods of Lead Generation That You Need To Try Today
Let's set the foundation right.

The purpose of a lead generation strategy is to drive traffic to your website, but that's not where it ends. People arriving at your website should have clear instructions for what to do next.
What happens when your visitors find your landing page confusing? They leave your website and start looking for other options.

That is why it is important to create a clear and concise landing page before you even think about implementing a lead generation strategy. A successful landing page is the one that gets the message across, adds value, tells the visitors how they can benefit from the product/services, and what action they need to take next.
After your landing page goes live, the next step is to create a winning lead generation strategy to drive relevant traffic that is most likely to convert into paying customers.

With that out of the way, let's have a look at eight underrated lead generation methods that can work wonders for your business, no matter the niche, size, or target audience.

Free Webinar

Everyone is doing webinars, but that doesn't mean all of them are getting results. You might have signed up for a couple of webinars at some point in your life. How many times did you make a purchase at the end of the webinar? Not even once, right? It's very unlikely to sell through a webinar, and that's okay because that's not what webinars are meant to do.

When it comes to lead generation through webinars, you have to jump through multiple hoops. The motive behind a free webinar is to create followers that pay attention and remember you at least for the next 12 months.

They may not buy from you right off the bat, but if you manage to leave a positive impression, they might come back to you a month or year later when they need you. So make sure to find B2B leads by scraping Google and inviting them to your webinars.

Hosting a free webinar is a cost-effective way to generate qualified leads because people who are not interested in your product/service will not attend your webinar in the first place.
LinkedIn lead generation

While Facebook and Instagram take all the limelight, LinkedIn is the dark horse that only a few want to bet on. LinkedIn has over 303 million active users per month, and a majority of them are actively looking for collaboration opportunities. For B2B marketers, LinkedIn is a goldmine that begs to be explored. eCommerce marketers need to be skilled at creating engaging and effective social media campaigns that will help drive traffic back to their websites. To maximize the potential of social media marketing for eCommerce businesses, Linked Helper emerges as a valuable asset, providing effective automation and enhanced engagement on platforms such as LinkedIn.

Moreover, creating a winning LinkedIn lead generation strategy is not that difficult when you are just getting started. However, as your marketing horizon gets bigger, you might want to rely on LinkedIn automation tools because sending 100 messages in 5 minutes can put you under suspicion. Moreover, these automation tools can minimize human errors and maximize your reach. The best part is they are easy to set up and even easier to use. You don't have to be tech-savvy to manage your campaigns using LinkedIn automation tools.

Influencer Marketing

A vast majority of businesses are skeptical about influencer marketing. Sometimes it works and sometimes it doesn't. If not done right, influencer marketing can backfire too. On top of that, it can be really expensive. These are some of the reasons that make influencer marketing less effective in the eyes of most businesses. But we'd like to call it underrated.

Your influencer marketing strategy should never be predicated on the number of followers your chosen influencer has. Exposure alone cannot get you leads. Therefore, it is important to determine if their target audience qualifies as your prospects and if they actually need what you are selling.

The key is to choose the right influencer. If you don't quite have the budget, start with micro-influencers and work your way up as you begin to see results.

Content Distribution

While content is king, content distribution is queen. Utilize every social media platform that is suitable for your business to promote content that adds value to people's lives. The 80/20 rule of content posting is a fairly easy way to build engagement and generate leads.

Everyone is doing it. What can you do differently?
Here's the thing. People love to scroll through their social media feeds. They don't care about your post unless it makes them stop and wonder. And you can do that by creating puzzle posts or using quizzes, polls, and other forms of engagement tools to make people stop the scroll and engage with your content.

Use Your Marketing Dollar wisely

Most businesses don't have the patience to market their brand organically. So, they decide to rely entirely on paid advertising. From the user's standpoint, ads are annoying. The more they see it, the more they hate it. Gradually, they start to hate the brand that's in those ads.
After spending a lot of money on ads, all you get is some pissed-off people who are sick and tired of you. Not fair.

But here's what you can do. Instead of running ads that jump out at your prospects and force them to buy, promote your existing posts that did great in the past and are still attracting a decent amount of traffic. You don't have to spend a fortune to pull this off. A modest budget of $20-50 dollars per week can drive a lot of traffic down the conversion funnel.
Quizzes

People are curious, in general. Not only do they love to solve problems, but they are also competitive naturally. You can use this human instinct to your advantage by incorporating quizzes in your marketing strategies.

For decades, newspapers and magazines have been using quizzes to engage their readers. And with the raging popularity of online media, this experience can be delivered to your target audience with much ease.

The best part is that you can use quiz posts regardless of your niche or target audience.

Network Offline
Internet predominance has made offline networking redundant to some extent. However, we'd like to think that it's still effective, especially for B2B lead generation. Find out if there's an event that's taking place near you, where you might get an opportunity to rub shoulders with the industry's top experts and network with potential customers.

Do you know what's more interesting? Someone else is paying tons of money to host these events so you can network with your prospects and hand out business cards like Halloween candies. You have so much to gain and nothing to lose.

Public Speaking

People fear public speaking more than death and that's the reason they miss out on this great lead-generation tool. The art and science of public speaking can be mastered through practice. Start with a smaller audience, such as your team at the office or friends and relatives at social gatherings. Once you develop the confidence, you can go on to address a larger audience. The extra effort that you put in honing your public speaking skills will pay off by establishing you as an authority in your niche and helping you connect with your prospects at a deeper, emotional level. Your audience may not buy from you immediately after your well-articulated speech, but chances are they won't hesitate to recommend you to other people if they are asked for referrals.

Takeaway

It is important to identify and explore underrated lead generation methods because only a few people are doing it, and your prospects won't see it coming. The best part is these practices are organic, cost-effective, and work most of the time.
Author Bio: Stefan Smulders is a SaaS Entrepreneur | Bootstrapped to €3M ARR in just 1year | Founder of Worlds safest software for LinkedIn Automation Expandi.io | Vegan | Father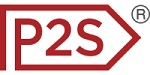 About Price2Spy
Price2Spy is an online service that provides comprehensive and suitable solutions for eCommerce professionals including; retailers, brands/manufacturers and distributors in order to stay profitable in the current competitive market conditions. If you want to learn more about what Price2Spy can do for your business, please start your 30-day free trial.