8 Ways Virtual Assistants Can Boost your E-Commerce Business Performance
Whether it is a brand or a mid-sized company, running an eCommerce business is the most challenging task, especially in this cut-throat competition. For streamlining business processes, the lucrative and competitive option at the same time is virtual assistant services. If you are looking for long-term investments, it would be the next course of action.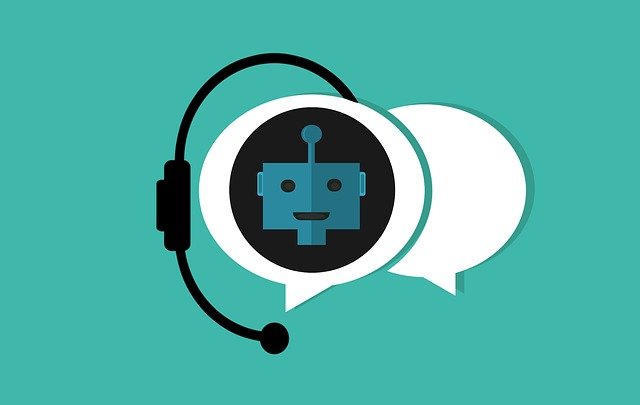 Ensure Long-term Success
Ecommerce virtual assistants are at their best to make the business change for the better, and it can step in to help boost online retail business performances. We need to appreciate how much work an ecommerce virtual assistant can do for us. They give their best to reach the company to greater heights and optimize the social media marketing strategy at its best.

They are the savior in handling the majority of customer interactions, such as tracking where a product is between delivery and order. In return, customers expect huge benefits from virtual e-commerce because they are the saviors in the situation.

Give an edge to your business with the most prospective eight ways in which virtual assistants can boost ecommerce business performance. There are hundreds of processes in which virtual assistants can handle several business responsibilities.

Assess Applications
When clients visit a spot for the first time and attend memberships, they have several questions in the back of their minds. Handling membership questions is a huge task because the entrepreneur has to take the sole responsibility of answering the same questions day in and day out. Yes, chasing up subscribers to any task is tiring, and you can do half of your workload. The simple application is to hire a potential ecommerce assistant who can track membership end dates and send reminder emails to clients.

Skilled at Handling Payments
When it comes to the settlement with money, both customers and sellers look into the convenience. Until the revenue is earned, it becomes challenging to hand over the products to customers, and it causes further delays. Here, the ecommerce assistant can be the ones who try their best to eliminate delays and payment management with excellent efficacy. This will also be helpful in case a company uses digital coins and has its crypto tracker. They can guide in confirming transactions, how and when to handle the recurring fees. It's also essential to use a crypto heatmap to check any changes in crypto finances.

How to Handle Complaints
Virtual assistants for ecommerce play the role of improving the efficiency and speed of jobs. Whenever you are running a retail store, you will inevitably come across complaints. Even the complaints turn out to be unreasonable, and successful companies try to treat these complaints with due respect. Nonetheless, virtual assistants for ecommerce can honestly suggest ways of handling staff complaints and manage feedback. They take care of routine tracking and try to resolve more straightforward complaints by putting in several FAQs.

Simplifying the Recruitment Process
Another time-consuming task that most of the company staff goes through is recruitment. Though it is something, every business has to do but rarely wants to do it. There comes the virtual assistant for ecommerce who can offload the work pressure. Sorting through thousands will not be undone because they can manage tasks with specific criteria. However, recruitment bots are required the most to track potential hires from the web, and it requires minimal utilization of resources. Nowadays, companies can also use different job board templates for creating and sharing their open vacancies which leaves more room for creativity, productivity, and reliability.
Act as Research Assistants
Every company knows the perks of outsourcing, and they want to grow from this added opportunity. Virtual assistants for ecommerce can surely add the volumes of business by executing proper quality research. Indeed, research is the backbone of every organization, and staff gets tired of collecting massive forms of data. Top companies want to hire ecommerce virtual assistants to narrow down vast sets of information. The simple way to do this is to filter keywords. They have the skill sets to manage multiple tasks as well as are capable of collecting raw data.

Account Tracking
Gathering information about the financial accounts is of utmost importance. Hire an ecommerce virtual assistant who can maintain the accounts with speed and efficiency. Surprisingly, virtual assistants can succeed in completing simple tasks at the least required time without involving any human members.

Update on Stock Outs
In the competitive landscape of ecommerce, customers hold their tolerance to certain limits. If you fail to manage inventories quickly, you will lose sales, impacting the business significantly. For making a better brand image of your ecommerce store, you need an ecommerce virtual assistant. They will deliver the right products to customers in time and send customer invoices to shipping companies.

Enhance Customer Satisfaction
Every ecommerce store owner agrees that customer loyalty is the vital need of leveraging the business. The more innovative way to beat your current competitors is to provide excellent customer service to customers. They can skillfully handle customers' queries and concerns. Also, they are potent in spotting opportunities for cross-selling and up-selling.

Summing Up
Hire the right ecommerce virtual assistant and leverage your business prospects. Understand your business needs, hire a potent virtual assistant and see the differences in your business needs. Thus, the trained business assistants are better at supporting and effectively managing business needs.

Author Bio:
Harshal Shah is the CEO of EcomVA. He has an overall experience of more than three decades in the E-commerce industry. His area of interest lies in writing fascinating pieces of content on topics relevant to growing E-commerce businesses with virtual assistant services. He wants to ensure that readers get acquainted with virtual assistant services for growth hacking E-commerce businesses so that we can build a technology-driven world for the future.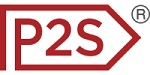 About Price2Spy
Price2Spy is an online service that provides comprehensive and suitable solutions for eCommerce professionals including; retailers, brands/manufacturers and distributors in order to stay profitable in the current competitive market conditions. If you want to learn more about what Price2Spy can do for your business, please start your 30-day free trial.