Reading Time:
7
minutes


Whether you have your online store for some time or just starting your first adventure with eCommerce, you won't succeed unless you can attract and keep your customers. While acquiring customers is essential, retaining them is more valuable.
Customer Retention – Keeping Your Customers
While customer acquisition lays out the foundation of your customers base, customer retention focuses on converting one-time buyers into repeat customers; to achieve this, you need to sow and build meaningful customer relationships, optimizing revenue for each of them.

Businesses worldwide spent $323 billion on the entire customer ecosystem. However, only $75 billion went towards customer loyalty management – comparatively a tiny figure. This shows that businesses are not emphasizing retaining their customers as much as acquiring new ones.

However, retaining your customers is valuable and deserves equal, if not more, attention than acquiring new ones. This is because customer retention is cheaper, more profitable, and easier than customer acquisition in many ways.

Customer retention strategies are a group of activities that you engage in to increase repeat customers and increase profitability. You get to provide and reap more value from your existing customer base; it's a two-way relationship. You want your customers to stay with you and consistently benefit from your products. You also want to bring in more revenue.

The goal of retaining your customers is to keep them and have them stay loyal to you. After all, 'retention' is just a fancier way of saying 'keep.'
9 Actionable Ways to Keep Your Online Customers
Bear in mind that the methods of retaining customers vary by industry and objective. If you come from an ICT consultation line, your customer retention strategies will be different from that of an eCommerce store selling toys. That said, no matter the industry, the main objective is to provide quality and service that keeps people coming back for more.

Here are some actionable ways that you can look into to keep your online customers:
1. Encourage Customers to Sign Up Accounts
Many shy away from signing up accounts for fear of giving away their personal details or too big a commitment, especially for new customers. As such, your customer accounts must be created in such a way that they come with many benefits, some of them being making it easier for your customers to navigate, explore and make purchases.

Also, offering discounts upon signing up. This helps motivate your customers to be more willing to sign up. Simply put, this is an effective way to convert new customers to repeat ones. Once you get them on board and they see how much easier it is to shop with an account with all its associated privileges, they'll stick to you.

Make sure to educate them on the many benefits and privileges they get when they sign up. You can do so by including the option to sign up for an account after the first order has been placed. Additionally, have pop-ups along the customer's purchase journey to remind them to sign up but not too often as this may irritate them instead. This is how you use customer accounts to increase retention.
2. Consistently Ensure Right Product Pricing
Your customers would constantly be weighing your product against its price and also against your competitors too. So, if you price your product unjustly high, they'll run, and if you price it too low, you'll lose out, and they'll think that the quality of your product is lacking. Therefore, your product pricing must be just right.

You need to identify your ideal customer profile and look into your customers' approach towards evaluating your product's cost. Then know your products' strengths and how they resolve your customers' issues, then look at the extent to which you believe your customers are willing to pay.

Then price your products in such a way that maximizes the value for you and your customers accordingly. Once you've done this, you MUST ensure that you continue to always do so for all products into the future. You cannot afford to give a wrong impression at any one time that integrity is a flip flop component in your store.
3. Improve and Ensure Excellent Customer Service
Having a healthy support ecosystem is highly crucial to ensuring both pre and post-sales matters are attended to promptly at all times. You must have effective communication channels with your customers so that they know you care to give them the right level of support anytime.

Live chats, attending to your corporate social media questions, emails, can turn a customer question into a sale or a customer complaint into a resolution. And it is just these effectively resolved complaints or problems that can turn a customer into a loyal, repeat customer.

No matter the nature of your business, customer service software can make a huge difference when customers evaluate you. Therefore, you must make sure that your knowledge base and customer support are top-notch so that you can offer quick turnarounds and faster access for your customers.
4. Craft a Customer Loyalty Program
Aka a customer retention program, the customer loyalty program is a very effective way to increase purchase frequency from existing customers simply because they encourage customers to purchase more to earn valuable rewards. This is a symbiosis and profitable relationship for both you and your customers; they get more value, and you get more revenue.

You need to ensure that your customers are rewarded by giving them relevant incentives to come back and shop with you. Such incentives can be in the form of discounts, gifts, access to higher privileges or more goodies, points that can be converted into rebates, and etc. A simple email with a discount code sent to your customers is enough to trigger their interest to come back and check things out.

Although this may somewhat impact your margins, you'd have successfully retained more customers. You have to be far-sighted, as in the long run, your repeat customers will continue to shop with you, and you'll be able to recover your margins. Whatever it is, the incentives that you give must appeal and attract your customers never to want to shop elsewhere but only at yours.

5. Set Right & Realistic Expectations from the Start
This is related to the integrity of being a seller. Never over-sell and never give false representations of anything to your customers. This is taboo for any online store. You have to portray the product as it is, sell it as it is. Your product descriptions, along with any images, need to be precise, clear, and accurate.

Never promise speedy shipping times if you can't meet them. However, you can keep them informed on the various stages of the package delivery so they know what's happening and their expectations are set accordingly; your customers will not complain. Make sure there will not be any hidden/ surprise fees that appear at checkout. Customers don't like such last-minute unpleasant surprises.

Be honest and uphold integrity in all your business dealings. Remember, people are slow to trust yet quick to lose trust nowadays. As such, provide your customers with an honest experience when they're shopping with you.

Setting clear and realistic expectations is a MUST and will go a long way when you're trying to improve your customer retention rates. Do this, and you'll see a considerable boost in your business's ability to keep customers.
6. Continuously Improve your Product Offerings
If you don't regularly update your product catalog, no matter how much your customers like you, they'll have to leave as they cannot find what they need from you. You need to get with time and make a continuous effort to improve your product offerings. When you do so, you'd have portrayed that you're serious about your business and that you're here to stay.

As such, you need to do your share of due diligence and analyze competing products, then benchmark them. Your customers will be impressed that you're already having the latest products on offer even before they're available elsewhere. This helps build on your brand and authority, which indirectly helps retain customers for longer.
7. Make Sure Your Online Store Looks Clean, Beautiful & Doesn't Remain Stagnant
Humans are visual, and first impressions stick. A store's site is its representation. So, make sure that your site layout is systematic, not messy, and is plenty attractive. Like it or not, people value the aesthetic part of an online store since a beautiful store is deemed to be more reliable and trustworthy.

Now, let's say you do the necessary so that your website appeals and is attractive. Your customers happily shop at your online store, but what happens if you start neglecting the aesthetic part of your site and it starts to look stale and not refreshing? Your customers may feel turned off and leave.

So, you need to continuously upgrade and enhance your store's looks to encourage your customers to stay.

You can use attractive images to beautify and enhance the looks of your store. If you're into fashion, beauty, and accessories, aesthetics are what you need to emphasize when it comes to your online store.
8. Stay Active on Social Media
Out of sight, out of mind. If your customers don't see more of you, they forget you, as such, you cannot retain them. One very effective way to retain your customers is by engaging them on social media. First and foremost, regularly update your social media with trending and exciting topics. Then bake it into your customers' journey.

Remember to include social media buttons in your footer, your checkout page, on your contact page, even your emails – basically everywhere deemed necessary. Also, when your customers post any compliments, questions, be sure to respond accordingly and fast. This is a good customer retention strategy.

Additionally, you can improve your customer retention rates by publishing new products, deals, and other update announcements via social media. This is a great way to generate buzz and remain active on your social media channels.
9. Give Your Customers a Pleasant & Honest Shopping Experience
Always give your customers a good shopping experience during the whole purchase journey. You'd want to have an easy and efficient conversion funnel, so make sure your buying process is not complicated.

You must ensure a smooth, seamless customer buying experience with a simple and secure checkout process from start to end. This is one of the most effective ways to keep your online customers for businesses of all shapes and sizes.
Conclusion
In today's business climate, it's crucial to invest time and effort in keeping and maintaining your online customers. Your current customer base is an excellent asset to your store, but you need to know how to keep them to provide and extract more value from your existing customers while supercharging revenues for your store.

Rather than putting all your marketing budget towards acquiring new customers, look into ways to build relationships with past buyers; they know your brand, your products and will appreciate that you're focusing on them.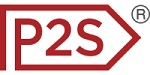 About Price2Spy
Price2Spy is an online service that provides comprehensive and suitable solutions for eCommerce professionals including; retailers, brands/manufacturers and distributors in order to stay profitable in the current competitive market conditions. If you want to learn more about what Price2Spy can do for your business, please get a personalized free demo or start your 30-day free trial.