A comprehensive guide to payment tools – streamline your business and improve customer experience
Launching a new business is a constant learning process. No matter how much investigation work you do, the time will come to take the leap of fate.

Many business aspects can hardly be fully predicted, but payment methods shouldn't be one of them. While preparing for your business launch, you should make sure to spear some time investigating what the best payment tools are.

Not only that payment tools streamline your business, but they also significantly affect customer satisfaction.

Why is that the case? What are the tools worth considering? We will shed some light on these and a couple of other questions in the lines below.

What are payment tools and why are they essential?

Payment platforms are tools meant for simplifying the process of payment assessment. They provide the connection between third parties and technologies by offering gateway services. It's an important piece in ecommerce automation. Nowadays, this industry is jam-packed with different tools, so choosing the right one can be a pretty challenging task. Payment tools are essential for any and all services, especially food delivery. As they ensure secure transactions along with a seamless user experience.

What businesses often neglect is the effect that payment tools have on the customer experience. They are the key piece in the customer's checkout process, so it's crucial for your business to collaborate with payment tools that customers find reliable. If you also want to choose the right payment tool, it is important to understand invoicing payment terms. 

You must have heard about cart abandonment before, right? One of the main reasons behind high cart abandonment rates is precisely the payment method or tool. When customers come to that very last step of their buying path, they expect to see that your business collaborates with trustworthy payment tools. If that's not the case, and they find it shady, they will abandon the shopping cart and never come back.
But, besides thinking of your customers, you need to think of your benefit as well. It's important to choose a payment processor that doesn't eat all your profit by offering sky-high fees.
Mobile Payments and Payment Authentication
Payment technologies keep evolving, but what remains a stable trend is the reducement of global cash circulation. The payment behavior has completely changed, and it's expected that the number of mobile payment users reaches 2 billion by 2024!

That means that you should pay attention to two main trends:

Mobile payments – Scanning QR codes and using e-wallets have already become a routine for many customers. These contactless methods provide easier and faster transactions regardless of your location, which turned out to be more than convenient during the pandemic.
Payment authentication – Contactless payment has also brought up the question of authentication and security in general. There have never been more financial manipulations, account takeovers, and credit card fraud. Therefore, businesses need to be extra careful both for their own and their customer's sake when choosing the right payment tool.
So many things to consider, huh? No worries, here comes the list of payment tools that you should pay attention to.

Top 9 payment tools worth checking

The good news is that there is plenty of choices! But, paradoxically that's also the bad news. How to find the right tool?

Here is a couple of them worth paying attention to:

PayPal

Well, we can't start this list without first mentioning PayPal, right? PayPal is definitely the most used payment processor in the world. It works as a digital wallet, thus, it enables users to create their accounts and connect their credit cards. If the eCommerce store supports PayPal, customers will be redirected to it as their final purchase step. All they need to do is to log into their account and transfer the money.

Another great news is that PayPal supports over 100 currencies and accepts all the most used credit cards. Plus, it allows companies to create invoices which are necessary for keeping all the finances legal and in line.

Stripe

If you are a smaller eCommerce business, you could consider using Stripe. Stripe is also a very popular solution for international payments that offers around 130 currencies. This payment tool automatically captures your customer's location, which is a great thing to reduce cart abandonment.

Moreover, it offers encryption, so it provides full financial protection to its users, and credit card fraud is reduced to the minimum.
A benefit for businesses is that Stripe can be easily integrated into an online store.

Venmo

Contrary to popular belief, Venmo is not only popular for transferring money among family and friends. It's also very used by eCommerce businesses, and it has around 83 million users worldwide. The popularity of this tool also lies in the fact that it has very low payment processor fees – one of the lowest on the market. There are also no fees when it comes to installation.

It might not be as rich in functionalities as some other tools are, but this reliable tool for small businesses is sure to do the trick.

Square

Square is another great payment tool that can be added to an existing eStore or used to create a completely new store. It also allows you to transfer the money to an external bank account. Also, besides being used for Internet transactions, Square can be used for in-person purchases. A great plus is that Square offers very transparent pricing – the processing fee is 2.9% and they also charge $0.30 per transaction.

As well as the other tools mentioned above, Square also has a very good protection system, which is of high importance for both businesses and customers.

Authorize.net

Authorize.net works in a bit different way than the payment tools we previously described. The main benefit of this tool lies in the fact that it accepts different payment methods – from PayPal, credit cards, e-checks, Apple Pay, etc. Also, besides processing mobile and website payments, Authorize.net allows manual transactions as well.

International businesses don't have to worry either – Europe, the UK, the US, Canada, and Australia can accept payments without any inconvenience.

Since there are many payment options, this tool has several pricing plans, so it would be the best to check their website and get more information about it.

2Checkout

2Checkout helps you connect your business with customers from more than 180 countries all over the world. All major credit and debit cards are accepted, so the customers have the freedom to select the payment that they prefer the most.

What makes 2Checkout stand out, even more, is a great user interface, where the whole checkout process will be done according to the customers' location. Moreover, recurring customers can count on special terms and benefits, so we would definitely encourage you to check out this payment tool.
PayJunction

If you're looking for a payment tool that enables seamless integration with many eCommerce integrations, then PayJunction is the one. They offer integration with more than 80 shopping carts such as Magento, WooCommerce, and Shift4Shop, and that's just to name a few.

Their customer support is excellent, the tool is easy to install, and features and dashboards can be easily customized.

Clover

If you are a brick-and-mortar store that also tends to send its products online then you should definitely consider using Clover. If you don't know how to create, or integrate an eCommerce store, no need to worry, their team can do it for you.

Besides accepting credit and debit cards, as well as contactless payment, Clover enables you to track orders, inventory, and all the customer data that you might need. In that way, all the most important information will be stored in one place and easily accessible.

KIS Payments

KIS Payments offer a couple of different payment methods. For the ones that need an eCommerce store, but are not so agile with coding, or simply don't have the time to do it, KIS Payments offers a hands-off option, where their team will do the whole work.

If you, for example, want to avoid the setup process, there is an option for payment pages. When customers decide to make a purchase on those pages, they will be redirected away from your site in order to make the payment. Once the payment is processed, they will be redirected back to your website. It's a very secure, yet easy way of payment method.

Wrapping it up

It's no surprise that everyone wants to be extra careful with their money. Customers are in their right to seek credibility and protection, and you as a business need to enable it. However, it's easily important to protect your company as well, and there's no better way of doing it that by choosing the right payment tool.

As you can see, there are numerous payment tools on the market, so it's almost impossible not to find the one that suits your needs. We hope that we've managed to help you with making that choice. 🙂

If you have already tested our various payment tools and methods, you're more than welcome to share your experience. Other business owners, especially beginner ones, would certainly be grateful.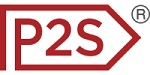 About Price2Spy
Price2Spy is an online service that provides comprehensive and suitable solutions for eCommerce professionals including; retailers, brands/manufacturers and distributors in order to stay profitable in the current competitive market conditions. If you want to learn more about what Price2Spy can do for your business, please start your 30-day free trial.