Additional product fields now displayed in the Price Matrix Report
Global online market has become very competitive and volatile. Because of more and more international shoppers, shipping costs have increasingly been catching the interest of Price2Spy clients – they have practically become an integral part of product prices and are getting equally monitored.
The story is similar with other additional product info – delivery time, cash back, seller info (for marketplaces) and so on. For that reason we fave introduced capturing additional product info from product pages and it has become increasingly used by our clients over time.
The next step that we have just introduced is the ability to run reports and have these additional product details displayed separately in the Price Matrix report.
To choose the data you would like to be displayed in the Price Matrix report, please go to Reports and choose the Price Matrix report as displayed in the image below, you will have a possibility to choose which fields you'd like to see in the report – shipping costs, product price / availability or any other data captured by the system:

If you choose Price, which refers to the product price, you will be able to see regular Price Matrix (however, upon choosing "Shipping cost" a Matrix will appear and will carry the shipping costs for given products / sites):

The colour code will be regular – green for cheaper and red for more expensive and this will enable you to compare shipping costs separately from product prices.

Of course, it will be possible to select multiple fields – and they will all be shown in the Matrix. The Matrix below carries Product price and Shipping costs: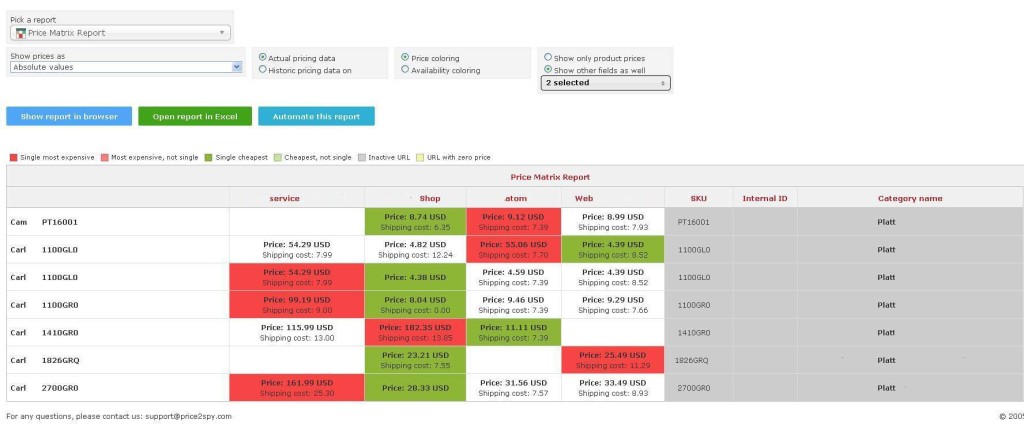 So basically, the new feature allows a possibility to run reports on the amounts from additional fields or to compare textual data accommodating custom product fields. This way you can combine all product data into one big picture – which will effectively put you into your buyer's shoes – you'll be able to compare all the factors that your site visitors consider when making the choice where to buy. Hope you will make the best use of it!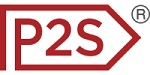 About Price2Spy
Price2Spy is an online service that provides comprehensive and suitable solutions for eCommerce professionals including; retailers, brands/manufacturers and distributors in order to stay profitable in the current competitive market conditions. If you want to learn more about what Price2Spy can do for your business, please start your 30-day free trial.