B2B Demand Generation: 10-Step Guide to Win in 2022
The beginning of a new year is always a time for setting new goals and exploring new opportunities for growth. And your business is no exception.

Here's a New Year resolution idea: ace B2B demand generation in 2022!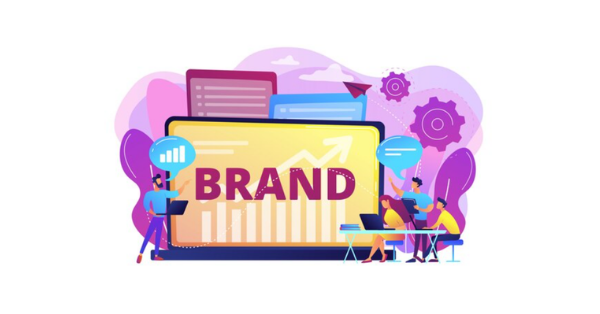 Bringing awareness and recognition to your brand is the headstart you'll need to thrive and expand throughout the year, and it all starts with just a handful of effective strategies.

Let this article be your ultimate guide for success in 2022.
What is demand generation?
Well, it is exactly what it sounds like.

Demand generation is a fundamental marketing tool that allows you to create and develop reliable brand awareness and generate potential customers' interest. This is an integral part of working out a flourishing B2B sales and marketing strategy for any business.

How does it work?

Demand generation seeks to attract more people to your business by bringing visitors to your website, presenting your products and services, and showcasing your solutions.

Dem gen is all about spreading the word about your company and establishing long-lasting connections with your target audience – they will then convert into sales. This process of connecting to potential customers should be gradual, comprehensive, and, most importantly, natural.

Another key fact about dem gen: it is not the same as lead generation.

While demand generation is the strategy of creating brand awareness, lead generation is the next step toward turning those interested in the content you feed to the audience into actual customers. The two processes go hand in hand, of course, but demand generation is the solid foundation you build everything else on.

Without capturing the attention and interest of your target audience, you won't be able to compete with other businesses in your niche. And that's where demand generation steps in to put your company on the map.
Importance of demand generation marketing for B2B
Why can't you skip dem gen and move directly to lead generation, jumping straight into targeting people to motivate them to buy your product?

Well, you could.

But without demand generation, your message will most likely fall on deaf ears.

Why? Because dem gen is not just about spreading awareness of your brand. Employing this strategy will help your business' marketing messages and materials look more credible, valuable, and convincing to potential customers.

This first impression is crucial for forming strong leads and, ultimately, converting views and visits into sales and revenue.

So how can you ace demand generation in B2B? Let's break down 10 effective ways to generate the buzz around your brand:
Make Your Message Loud and Clear
You should not underestimate the power of an eye-catching, to-the-point, and – this is paramount – clear message for your prospective audience.

When developing your demand generation strategy, concentrate on creating a unique selling point or unique selling proposition (USP).

How can you do this? Consider these 4 steps:

Define the problem your product is going to solve;
Spell out the benefits and value you're offering;
Make a promise to your target audience (and make sure you'll deliver);
Explore your potential buyers' pain points to further address them in your product.
Conducting polls, surveys, and other types of marketing research will help you shape your message you can then include in all of your dem gen materials.

Take Saddleback Leather as an example.

The company's website – along with other materials – greets visitors with a slogan "They'll fight over it when you're dead". This selling point metaphorically offers everything a customer might want – longevity, quality guarantee, and – a cherry on top – a strong first impression. That's what people will remember. And that's what will make them want to come back and explore the brand.

Shoot for that!

Make a lasting impression with your well-crafted selling message.
Determine the Best Types of Content for Your B2B Purposes
That's another major factor to consider in the realm of demand generation.

No doubt you're aware of dozens of content types and formats that can draw the attention of your target audience to your business. For example, we've seen a rise in the use of a QR code to redirect their audience to a landing page, or use interactive content on social media that leads them to a page. Yet, simply juggling them or, on the contrary, choosing one delivery format for the entire demand generation campaign is not the smartest decision.

Different types of content work best at different stages of the buyer's journey.

Take a look at this data, for instance:
Image source: Content Marketing Institute.

As you can see, boosting the interest in your product and raising awareness of the brand – the earliest stage of the buyer's journey – is all about concise, visually rich materials. Opt for such content types as:

Blog posts and short articles;
Videos;
Podcasts (if this format works well with your niche);
Interactive content (more on that in a moment);
and other easily accessible, "digestible", entertaining AND valuable formats of information delivery.

A stellar case study for you to examine is GoPro – a renowned brand making high-quality portable cameras. The company demand generation strategy is a mix of:

User-generated content (UGC) – sharable customers' videos and photos;
Use of hashtags (look up #GoPro on Twitter and see the scale!);
Educational materials, such as pro-user tips, etc.
Make sure you approach your content choice in the same well-thought-out manner. Determine what types of content will introduce your product or solution in the best light, reaching as many potential target businesses as possible.
Choose Appropriate Channels for Your Targets
This tip is especially valuable for B2B demand generation marketing since your business aims to reach professionals, not regular consumers.
What does it mean?
First, you need to do proper research on how to reach your target businesses more efficiently. Collect data and determine whether your demand generation content strategy will work better with online or direct offline outreach.
Besides, don't forget that the choice of the right medium of B2B communication is no less important. Creating personalized content is a huge plus. Hitting your potential buyers with a personalized ad or a limited offer may go a long way in enhancing your brand's awareness and value.
If the businesses you shoot for appreciate authority and credibility, you might want to appoint your strongest company leaders and representatives as ambassadors. They can get into direct contact with your target and provide essential info on your product. All the digital marketing materials you have at hand will be a follow-up to this initial trust-building stage.
In other words, demand generation is not only about the right kind of content.
Explore the channels of outreach and don't be afraid to go old school!
Your prospective clients will welcome it.
Embrace Interactive Content
Modern demand generation marketing would not be what it is today without interactive content.
More than 60% of B2B marketers are already taking advantage of this type of content. Both regular consumers and business professionals appreciate involvement and communication when it comes to choosing the right brand and product.
The value of interactive content lies in its unique quality: it makes your prospective buyers associate your brand with a certain narrative and/or functionality. This link adds recognition and credibility to your business and encourages people to explore the product you offer.
A new type of interactive content springs up almost on the daily, but major ones include:
Incorporate such content into your demand generation strategy to engage your target audience and spark their interest in your business.
Virtual events as part of interactive content deserve a separate note here.
These events have been becoming especially popular since the onset of the COVID-19 pandemic. It's only natural that people seek ways to re-establish B2B interactions in the era of social distancing. In 2020, online events were the #1 content type demand generation strategists aimed to increase in the next year. And the tendency is still here.
Tap into that!
Creating digital interactive meetings is cost-effective and it solves the problem of the lack of direct communication with prospective business clients. Besides, you can showcase your expertise and authority by means of inviting speakers, brand representatives, and executives to participate. Once again, it will help define your company as a credible and competitive player on the market.
Step Up the Email Game
79% of B2B marketers claim that email is the most effective channel for demand generation efforts and outreach.

Through email marketing, you can quickly spread awareness of your brand and let potential customers know they can be in direct contact with you.

The trick here is to send emails that your potential buyers will actually read through. How can you achieve that?

Be smart with the subject line: a good catch-phrase goes a long way;
Make sure your calls to action are natural: do not overwhelm the reader with dozens of links and invitations;
Be specific: keep your messages short and on-point;
Be sure to include referrals: who can your prospective buyer contact for more info? Provide them with a professional to get in touch with;
Don't attack the reader straight with a sales pitch: give your target time to get acquainted with your business first. Present your product and offer valuable information without any pressure to open their wallets right away;
You can also incorporate interactive content into your emails!

Send out quizzes and polls to involve your recipients. It will motivate them to engage with your business and come back for more. A simple email marketing service could help you get these basics sorted in no time.

Offer Free Content
Now that might sound like a questionable idea. Why invest your money in free content for those who have not yet engaged with the brand as a client?

Here's the thing:

B2B involves much fewer emotional decisions on the part of your prospective customers. They have their own business to take care of, so every decision they make is a result of a great deal of consideration.

Even if the content you provide in the form of blogs, videos, or emails may spark your target's interest, sometimes it's just not enough for a lead.

Here's where offering value for free becomes a true game-changer.

This strategy may seem counterintuitive but it works perfectly. Customers are more likely to come back to a business that is ready to invest in them before they return the favor.

What kind of free content would play well with potential customers?

Tools (calculators, calendars, etc.);
Resources (reports, statistics, research);
Trials, and so on.
Reports show that educational free content in the form of reports and data summaries is especially effective for demand generation. Using this type of content makes potential customers 131% more likely to buy your product.

Try sharing free content through your email marketing campaign or offer it on your website and you'll see how quickly it pays off. Businesses will want to stay in touch with your brand, and it inevitably leads to higher conversion rates.
Tap into Social Proof
Reputation is everything. And social proof is arguably the best tool to create natural demand for your brand.

Naturally, not every company can afford to hire celebrities or partner with the industry giants to inspire trust in potential customers. What you can do, however, is tap into social proof through the reviews of your actual clients and buyers.

Research shows that 85% of consumers pay attention to reviews for local businesses and more than 70% recognize reviews as the foundation of B2B trust.
Don't be afraid to take advantage of UGC for the purpose of establishing social proof. Ask your customers to write a positive review for your website or share the picture/video with your product. It will encourage your targets to choose your brand over others.
Invest in a PR Campaign
Sometimes, one good PR campaign is just what you need to ace demand generation. As with other dem gen strategies, PR campaigns are first and foremost about creating value around your brand.

Why not connect with media if you have an authentic story to offer? Think about how your business can relate to the relevant news and actual modern-day conversation topics. Address your local TV or radio station if you have something to say.

If you feel more comfortable with the digital PR microcosm, get one of your best specialists or leaders interviewed for a blog or podcast.

Or create a unique narrative yourself!

Take a look at an amazing IBM Every Second Counts PR campaign as a reference. The brand's two short films demonstrate the importance of cyber security and backup plans for business operations. The campaign kills multiple birds with one stone:

Presents the product;
Educates potential customers;
Inspires trust and authority;
Combines data and creativity.
Your business would get a great headstart with the right PR campaign in place. Consider this option if you have a strong concept in mind (or know someone who can help develop it).
Dive into the Influencer Market
Create partnerships with influencers whose communities can appreciate your brand. They will help spread the word about your product and boost recognition.

Don't focus too much on the follower numbers when looking for the right influencers to cooperate with. Consider their content quality and engagement rate instead. These two factors carry much more weight when it comes to demand generation.

That's why micro-influencers can sometimes bring you more prospective customers than the industry stars.

Here's a pro tip: you can benefit from hiring an influencer marketing agency!

The task of finding the right match may be a tough one, and that's where a quality agency comes in handy. It will plan, execute, and manage influencer marketing campaigns for your brand to make sure your demand generation efforts are bringing real results.
Invest in B2B SEO
It's no secret that search engines dominate the first phase of consumers' research, and that's equally true for B2B interactions.
Implementing solid B2B SEO is key if you want to attract organic traffic to your website and appear on top of search results.
How can you use SEO to improve demand generation?
Choose the correct keywords in your content: analyze various metrics such as search volume and cost per click (CPC) to ensure your web pages rank well on search engines;
Add relevant internal links: 47% of prospective buyers will engage with at least 3-5 pieces of content on your website before getting in contact with a sales representative. A well-built system of internal links will encourage a visitor to go through with this journey.
Optimize the existing content: learn from the best-ranking pages for your future pieces and don't be afraid to make changes to your content even if it was posted days or weeks ago.
These steps will allow your website to become an essential tool for demand generation as well as the well-recognized "face" of your brand.
Final Thoughts
B2B demand generation is a complex of tools that connect your brand to potential customers by spreading awareness and introducing people to your product. Additionally, dem gen helps your brand to establish credibility and inspire trust in prospective buyers.

The ways to boost dem gen are endless!

So don't be afraid to research, combine and experiment with different tactics to generate leads for your business. The more channels you explore, the better equipped you'll be for increasing the visibility of your brand.

Author bio:
David Morneau is the co-founder and CEO of inBeat, a hybrid micro-influencer marketing SAAS/agency that helps brands scale their marketing efforts. He has helped over 200 DTC brands to date.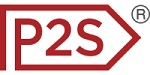 About Price2Spy
Price2Spy is an online service that provides comprehensive and suitable solutions for eCommerce professionals including; retailers, brands/manufacturers and distributors in order to stay profitable in the current competitive market conditions. If you want to learn more about what Price2Spy can do for your business, please start your 30-day free trial.