Reading Time:
2
minutes


The current market is very complex and dealers come up with many creative ways to lower their prices and increase their turnover.
One of the more popular tricks is giving free shipping for their items instead of lowering prices (which would violate the minimal prices (MAP) agreed with the manufacturers).
Shipping costs are often a deciding factor for increasing turnover. Some countries have the same shipping costs for the whole territory, and some have very different shipping costs depending on shipment location, which is why tracking shipping costs can be a real hassle.
But not for Price2Spy!
Unlike other price monitoring tools, Price2Spy can also capture shipping costs that are shown only after the product is added to cart.
We have 2 ways of capturing shipping costs:
If you want to capture shipping costs bundled in one field with product price, the final price of the product (shown in reports) will be the sum of bare product price and shipping costs.
On the other hand, capturing shipping costs as a separate field shows you the base product price in reports and allows you to create custom reports for comparing shipping costs between dealers. However, this feature requires a Premium Price2Spy account. The screenshot shows you how your Price Matrix report will look like with this feature enabled: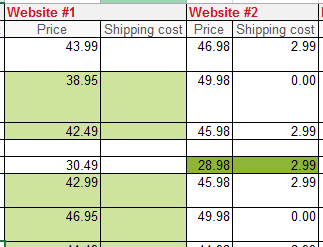 To get your Price Matrix report to look like this, select the options as shown in the screenshot below:

If the shipping costs are different depending on location, you can provide us with your zip code and Price2Spy will capture shipping costs for your location specifically.
So, which options works better? I'm afraid that this question does not have a simple answer – it will vary from one country to another, from one business to another. That's exactly the strength of Price2Spy – it offers you flexibility to choose the solution which fits your needs the best.
If you need both options, you can also have all 3 fields in your Price Matrix report – one showing the base price, another showing shipping costs and a third one showing the bundled price.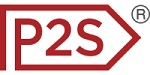 About Price2Spy
Price2Spy is an online service that provides comprehensive and suitable solutions for eCommerce professionals including; retailers, brands/manufacturers and distributors in order to stay profitable in the current competitive market conditions. If you want to learn more about what Price2Spy can do for your business, please get a personalized free demo or start your 30-day free trial.