Reading Time:
2
minutes


We're very happy to announce that we are ready with a new reporting option in Price2Spy. To be more precise – 'competitor pricing history' report has been showing prices per day so far. However, as the number of  clients using multiple price checks per day (every 12, 6 or 3 hours) has been growing we came to a conclusion that this report needed to display more details – from now on, this report has a possibility of showing prices – not only per day, but per hour as well.
So if you go to Reports and choose the Competitor pricing history report, a new option will be offered – you will be able to choose whether you'd like this report run per days or per hours, as displayed below: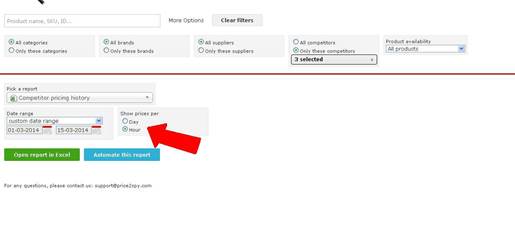 If the 'Day' option is chosen, prices will be shown as they were captured on given days for the whole date range selected. If we take a look at Product 1 and Product 2, we will see that their prices changed on March the 12th, but no more details will be shown.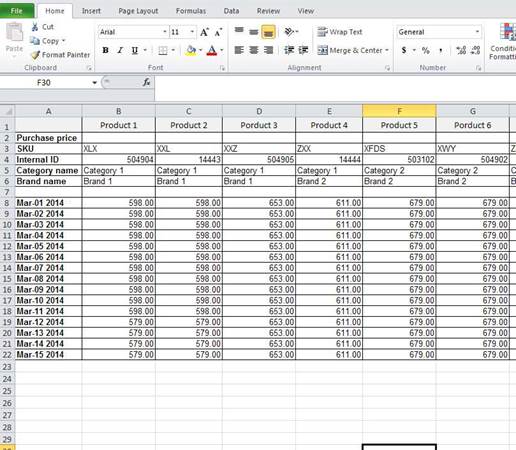 However, if it is needed to check more details on given price changes, there is now a possibility to choose the 'Hours' options and see that these price changes occurred at about the same time – prices went down from 598 EUR to 579 EUR on March the 12th between 8 p.m. and 9 p.m.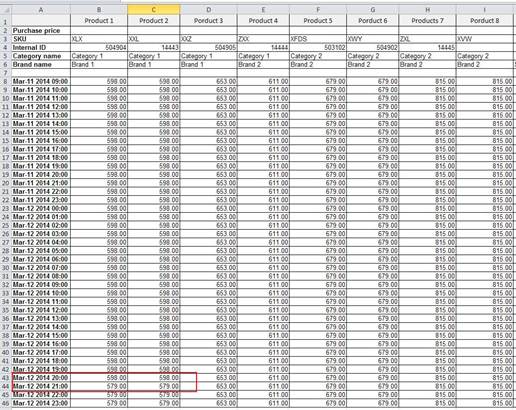 Of course, the exact time of the price change can be found within the product section – if we enter given product, click on the site name, this is where we can find the exact time when Price2Spy detected the change. Hope this new option will help you keep up with the prices in today's volatile market!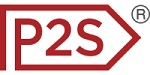 About Price2Spy
Price2Spy is an online service that provides comprehensive and suitable solutions for eCommerce professionals including; retailers, brands/manufacturers and distributors in order to stay profitable in the current competitive market conditions. If you want to learn more about what Price2Spy can do for your business, please get a personalized free demo or start your 30-day free trial.