Data-Driven Decision Making – Are You Getting it Right?
Big Data. Unless you've been on a digital cleanse (since 2005) you will have heard this term being bandied about. But what is it? And how can businesses use data effectively to drive successful decision-making?

"I Hear You're Pregnant?"

Imagine receiving the news of your pregnancy from your local department store. That's exactly what happened to a teenage girl in America when Target developed their 'pregnancy predictor score' and (correctly) sent her coupons for their baby products – an angry Dad writing a strongly-worded complaint letter quickly turned into an apologetic and shocked Grandfather-to-be…

A 'congrats on your first child' catalog for a woman, oblivious to the fact she's in her first trimester, can make for a very uncomfortable experience – but that's what can happen when Big Data is used poorly.  

While it's not ideal to be informed of the Stork's arrival by the local shop, it is incredibly useful from an advertising perspective for a company to know what you need before you do.

In other words, it's pretty much the process of examining large amounts of data that may uncover hidden patterns, correlations, and insights to make proper business decisions.
What's the point?

Just as your favorite barista knows you need a venti mocha-latte with a cinnamon sprinkle in your hand at 8:55, the contemporary big business aims to give you the perfect product and customized experience as soon as you land on their site. Satisfied customers lead to increased sales, which means more money for innovation, leap three steps ahead of your competition. 
Head or heart?

A recent study by Harvard Business Review surveyed 646 Executives, Managers, and Professionals from around the globe. They discovered that corporations integrating data capture and analysis into their decision-making, rather than relying on gut feel, continuously posted better financial results. 

Big data is not just for corporations, we investigate how four industries are innovating using big data, gaining higher ticket sales, more event attendees, and making the most of their data capture. If there's one thing that's certain, every business needs to innovate to stay ahead of the curve. Using data the right way supports that, otherwise your company will be at risk of failing.
Which organizations are making good data decisions?

Shifting customer preferences, the emergence of new technology trends and business models, and a greater focus on tackling climate change are just a few examples of how the world is changing at an unprecedented rate. This means that it is imperative to make better decisions faster which adds mounting pressure on organizations and their employees. 

As result of this increase in pressure has led to an evolution in the development of a data-driven culture that harnesses both new and existing technologies such as big data analytics and business intelligence. 

What this means is that as the importance of making timely decisions becomes more apparent, the motivation to use data analytics is becoming much more prominent among companies – and ultimately changing the way decisions are made.

As you will read further on, there are many companies within various industries that realize the potential of data analytics to keep up with the speed of innovation taking place in the market. A survey from the Harvard Business Review concluded that 'analytics is not just a tool or a technology as much as a driver of a decision-making discipline that ushers in an era of cultural change – and improved performance. 

In other words, it's not just about adopting new technology and implementing it in your company strategy – which actually can be more detrimental than good – but rather changing the culture in which employees incorporate data into their decision-making. 
ECommerce – Amazon
Amazon uses Big Data in everything they do, be it their impending drone delivery service or their personalized recommendations. Their increasing sales are due to their exponential recommendation engine – the more it knows about you, the more successfully it can recommend to you the perfect product, sometimes even before you search for it.
Because decision fatigue is a thing, taking the choice out of a consumer's day and pinpointing the exact product they need without a customer having to scroll through hundreds of options makes for a more enjoyable experience. Just ask Obama – who limited his choice to three different coloured suits daily, he had bigger fish to fry.
Data collection happens at every single point of user interaction with the site. When you're scrolling, it's capturing where you hang out, the time spent on the page, and heat-mapping the areas you're hovering over. Combine that with population data such as census results, and it's a move that has amassed owner, Jeff Bezos an estimated $110 billion and title of the largest e-commerce platform in the world.
Sport – University of Virginia
As Brad Pitt's character, Billy Beane, shows in Moneyball, data has been used in the sport since man could wager a freshly speared fish over an arm-wrestle. But Big Data is a whole new ball game and the rules are still being carved out. Data's most obvious use within the sport, aside from scorekeeping (and gambling), is the search for bright new talent, and this is being used to great effect by colleges looking for their next star athlete. 
The University of Virginia has an algorithm to predict a young athlete's likelihood of making it big in the NFL. They also use it to predict the chance of said athlete choosing their Institute over another. Performances can be tracked, statistics aggregated, and predictions made on and off the field. Recruiters know where to put their time and effort and so their success rate is higher. 
For athletes, a bounty of scholarships is at stake, with tuition fully paid if they can just hit the right stats. In turn, schools become more attractive with a big-name athlete in their midst, driving up their reputation and enrollments – more prestige, more enrollments, more money – you get the idea. 
It is also important to note that there can be a range of limitations that stop potential top athletes from even getting to the point where they are ready for college data analysis. Limited financial resources and socio-emotional issues might interfere. The Blind Side could have been very different had it just been based on data – recruiters need to get a full history to ensure they're not missing out on a star just because they've not had the same opportunities as others. So, don't worry –  humans are still relevant to the workspace, for now. 

Entertainment – Netflix
Netflix, one half of a chill situation, the purveyor of significant TV binging and the catalyst behind big-budget TV series over movies. The platform has had a huge impact on the entertainment industry and it is partly down to amazing recommendations it can make for highly profiled groups.

The business collects data in a similar way to Amazon, analyzing shows you love, how much time you spend watching, the genre, subcategories, to determine the links between this data, therefore other shows you'd be interested in. To show how serious they are about data, in 2006, they launched a competition with a $1 million prize for the best algorithm that would predict how much a customer would like a movie based on previous reviews. 
Netflix has gone from 33 million global subscribers before 'House of Cards' to 125 million. This is an incredible effect for one show to have on a network. Netflix won't even consider producing a show before they've checked the data. The biggest names in film can walk through the door pitching their grand ideas but if it's not hitting that data sweet spot, it ain't goin' any further – too bad, Brad. They choose which programs to make based on data analysis – so perhaps Netflix is just one of the most successful video marketing efforts out there? 
4. Live Entertainment – Roskilde

Whether you want to sell more tickets, increase venue attendance and attendee satisfaction, or tap into an act's loyal fan base – big data is being used to create predictive analytics for marketers across the Live Entertainment industry.

Roskilde festival is a great example of successful big data usage right here in the Nordics. To discover the habitual trends of young festival-goers l, Roskilde's big data team tapped into Instagram. And right here, under project 5, you can see their plan to create predictive analytics from the data they collect. 

From project 5, Roskilde's team realized some key behavioral trends. Unlike their older counterparts, who would watch one concert for a couple of hours, millennial customers were always on the move, always heading to the next show or event, onto the next big thing. This is incredibly useful information for marketers so as to target the desires of their audience. 

5. Finance – UOB Bank

Volatility in global markets has existed even more with the advent of the COVID-19 pandemic, and these unprecedented times call for better risk management processes. Regardless of the industry, the company is operating in, a risk management plan is a critical investment for any business. Having the ability to identify and predict a potential risk and mitigate it is critical for any business if they wish to stay competitive on the world stage. 

UOB Bank, one of the leading financial institutions based in Singapore, is one great example of how the bank uses big data analytics to drive risk management. Much like other financial institutions, there is a large risk of incurring losses if risk management is not taken into consideration. Through testing risk management systems, the bank was able to greatly reduce the calculation time of the value at risk – from 18 hours down to just a few minutes! What this means is that financial institutions are now able to carry out real-time risk assessments within a fraction of the time as previously, reducing costs and business efficiency. 

What does this mean for your business?

Netflix uses Big Data to choose which shows to create, Amazon uses it to sell more products, Universities use it to find top talent, Roskilde uses it to market to new audiences, UOB uses it to drive risk management – they all use it to predict what or who is going to be successful. And with the right data, this is what you can do too.

This shortlist of companies is just a sliver of the total number of companies adopting data-driven analytics to drive their decision-making process. Given the wide range of industries, it is no surprise to learn how data analytics can be applied to their existing business model. 

The key takeaway is that taking a data-driven approach to your decision-making process is a critical investment for a growing business. Through implementing these strategies, businesses can achieve a competitive advantage, reduce operational costs and drive customer retention and satisfaction. 

As more and more technological advancements are taking their place on the world stage, it is ultimately up to the individual organizations to ensure they implement the appropriate strategies that not only the employees will utilize and understand, but also the infrastructure in place to handle large volumes of data.

Is your organization ready to leverage data-driven decision-making?

Initiatives you can take today

Find trends by looking at the data you already have
Optimize your customer journey to collect more data and improve results
Analyze the quality of data you're capturing and create functions to fill in the gaps 
Experiment with creating your own predictive customer analytics 
Consult a data analytics agency 
At a minimum, data has taken the guesswork out of decision-making, and it must be a great feeling to make decisions when it's backed up by the evidence of a prediction model. Plus, if your marketing department understands the nuances of human behavior, data decision-making combined with human analysis can see your business sky-rocket. 

Businesses want to be more objective and data-driven and rely on the power of data and technology to make it happen. So, in summary, if you want to get the jump on your industry competitors, quality data combined with business expertise plus a dash of risk-taking all woven into your daily decision-making process, is the winning formula you need.

Author:

About the Author: Emma Roberts

https://www.linkedin.com/in/emmaroberts88/
A copywriter and content creator, passionate about sustainable development and technological advancements. I have run multi-million dollar business divisions, founded an environmental tech startup, worked as a tour guide, a travel agent, and a recruiter. Now I relate my experiences, explorations, and learnings through writing. Technology is one of the most exciting frontiers and I look forward to sharing my observations with you.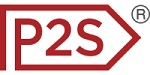 About Price2Spy
Price2Spy is an online service that provides comprehensive and suitable solutions for eCommerce professionals including; retailers, brands/manufacturers and distributors in order to stay profitable in the current competitive market conditions. If you want to learn more about what Price2Spy can do for your business, please start your 30-day free trial.