The Role of Digital Transformation in the E-commerce Industry
We are very much known with English idiom called change is constant. And in this age of AI and digital transformation, change is not just constant. It is a necessity.
The foremost example is digital transformation in eCommerce. The days are gone now when people used to go to the bazaar and buy goods for their daily needs.
Furthermore, initially, businesspeople used to migrate from one place to another to buy goods at cheap rates to resale them at their native places. However, with the introduction of digitalization, businesses are endowed with online trading.
Online trading allows users to place an order using their mobile phones. Not place orders, but they can seamlessly experience product quality, descriptions, and complete details that make their purchasing journey flawless.
Moreover, e-commerce has reshaped the way of purchasing goods Users do not need to go to a particular place to order goods; with a few clicks, users can order goods from anywhere, anytime.
The user enjoys purchasing goods online; global e-commerce sales skyrocketed to $5.5 trillion in 2022, more than Germany's and Japan's total GDP.
What is the Next Big thing in E-commerce?
As we discussed above, change is not just constant; it is necessary to survive and thrive in the current market. Without bringing change, trends in e-commerce business users might lose the spark of purchasing goods, resulting in them migrating again to traditional purchasing.
Digital transformation in e-commerce brings sustainability and the ability to keep customers engaged and connected with e-commerce brands for an extended period.
So, in upcoming times are some big things that will transform e-commerce more; what are some exciting trends loading for e-commerce business?
Voice Commerce –
Purchasing E-commerce will be as easy as you are having a friendly talk with your best friend. With the integration of AI and Machine learning, users do not need to type the product name or brand to purchase goods in an e-commerce application. Instead, the user just needs to speak the name of the brand and product. Automatically, with the help of AI, e-commerce applications will provide a list of goods available to them.
Voice commerce is in practice today, but it will increase more efficiently with AI becoming more innovative and intelligent.
Customized Shopping –
Online shoppers of all stripes, including B2C and B2B customers, want agile, intuitive, and customized shopping experiences. The information gathered by AI enables a consumer to receive personalized product recommendations and comprehensive customer service. Users will experience a seamless and agile experience of purchasing products without doing much.
The Big Data Role –
Big data will play a vital role in the upcoming years to bring digital transformation to e-commerce. With the help of data stored in big data servers with the help of AI, e-commerce brands are extracting actionable insights to attract customers who have been left alone with a short, terrible experience or unsatisfied customer service.
Big data will also help track the customers who love to stick to traditional shopping, which will help e-commerce brands plan and organize a complete structure to attract traditional customers to online portals.
Agile Chatbots Services –
Currently, the chatbot is already playing a vital role in transforming e-commerce. However, e-commerce brands try to provide customer service as in-store associates do in a chatbot. With the integration of AI and machine learning, the chatbot will become smarter to identify customers' needs and requirements within a few interactions and provide solutions more quickly or by predicting the query based on past interactions. 
How is the E-commerce industry being transformed by digital transformation?
Digitalization brings the spark that e-commerce brands are looking for. With the integration of technology, software, and digital solutions, the e-commerce business has not succeeded, but they thrive worldwide.
The e-commerce industry's method and approach to doing business are unique. Typically, companies need warehouses, materials, and capital to run business smoothly, whereas e-commerce is entirely dependent on third parties for production, warehouses, and stock. So, it is not important for e-commerce to integrate technology, but it is necessary to maintain and bridge the gap between B2B, B2C, and C2C.
So how do e-commerce industries get more transformed with digital transformation?
Streamline Purchasing Process –
The critical transformation that made e-commerce popular among people is streamlined shopping. People get tired of the traditional shopping process that forces them to get into the market carrying bags and cash to shop for daily required products.
With e-commerce, users can easily order products online with a few clicks on their doorstep. However, sometimes online purchasing gets hectic due to long shopping processes and unusual payment methods.
With profound digital solutions, the online shopping journey has become seamless with an in-built, customized shopping list, voice commerce, and chatbot facilities. The user can experience a complete list of their favorite products on the home page with the help of predictions made possible by AI and machine learning.
Win Customer for Life –
E-commerce has won customers for life. With agile, intuitive, and comprehensive customer service, e-commerce businesses thrive at the next level. Customers get their solution seamlessly with facilities like chatbots.
Moreover, with an in-built AI service, an e-commerce business can predict customers' behavior, choices, and demand and suggest products and services according to that. Such an anticipated list of goods aids customers in identifying, choosing, and selecting products quickly that delivers an agile customer experience and wins customers for a lifetime.
Solid Delivery System –
The customer today needs ordered goods at the pace of lightning speed. One of the main reasons which makes e-commerce so exciting to the young generation is the pace of delivery.
Today's generation does not want to get off to market and buy products in such hassle, getting stuck in traffic and carrying cash. They want to sit back on their couch, order products online with a few clicks, and get delivery of the product at their doorstep.
Hence, with digital transformation in e-commerce, product delivery has become quicker, easier, and more seamless than in the past. Many e-commerce brands deliver products on the same day or within a few hours.
The Effect of Digital Transformation on the e-commerce Industry's Future
The future of the e-commerce industry looks wide and bright. With the rise of customers in online shopping every day, the e-commerce industry will grow at a pace that was never achieved before.
According to the survey, currently, 74% of citizens of the USA are using e-commerce websites or applications to purchase products or services. The numbers will rise as more convenience and sustainability will offer to online shopping users.
With the integration of innovative technologies and solutions, the e-commerce business will keep transforming and attracting new customers, especially youth.
Integrating AI, machine learning, and big data will play a crucial role in the future and deliver outcomes that are just imagination for today's world.
The future of e-commerce industries with digital transformation will get more accurate, sustainable, and uphill as it will enable it to be powered by cloud, data, and business intelligence.
Conclusion
All e-commerce brands need the power of technology to stay ahead and stand out from the competition. And every e-commerce business needs a solution that keeps pace with a continuously transforming globe.
Hence it is essential for the e-commerce industry to embark on technologies like cloud computing and power apps. Cloud technologies can store, organize, and manage your data securely and seamlessly move your business forward.
Moreover, currently, the best cloud to move on is Azure. Azure managed services to aid businesses with comprehensive Azure migration consulting services to move their e-commerce data securely and safely to the cloud.
Moreover, with Power Apps consultants, your e-commerce industries can build customized applications by integrating the power of the cloud to make your customer's experience agile and swift.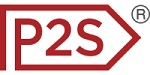 About Price2Spy
Price2Spy is an online service that provides comprehensive and suitable solutions for eCommerce professionals including; retailers, brands/manufacturers and distributors in order to stay profitable in the current competitive market conditions. If you want to learn more about what Price2Spy can do for your business, please start your 30-day free trial.