Driving eCommerce Website Traffic With Long-Tailed Keywords
All eCommerce websites should take search engine optimization (SEO) seriously. When it comes to having an SEO strategy, what comes to mind? Getting user traffic, views, and clicks. But how can you get traffics, views, and clicks? Or, in the case of eCommerce, how can you get shoppers to shop your website?
Perhaps you might have heard about using specific keywords on your eCommerce website. But are you using the right keywords?
Nowadays, certain keywords tend to perform better in search engine algorithms, since search engines are always evolving. However, the best keywords tend to be long-tailed keywords. Long-tailed keywords are great for helping you rank better in searches while making you visible online in general.
But how can you use long-tailed keywords to your advantage?
Since eCommerce sites are always competitive in what they do, it's important to step up your SEO with long-tailed keywords. This post will show you why they're important, and how you can use them to your eCommerce site's advantage:
Why Long-Tailed Keywords Matter
First and foremost, eCommerce is no stranger to keywords. However, since search engines are always evolving, it's important to be ahead of the curve by using long-tailed keywords.
Here are a few reasons why you should use long-tailed keywords to help boost the SEO of your eCommerce website:
First, long-tail keywords tend to help make sites rank better than short-tail keywords do. Let's not forget: Companies in your industry will want to do the same thing: Rank higher in search results than anyone else. So, people will try anything and everything, including using short-tail keywords. But don't go down this route: Short-tail keywords often have higher search volumes, which can make it hard for your eCommerce site to rank high in search results. Fortunately, long-tail keywords have lower search volumes, making it easier for your content will show up on related niche searches.
Long-tailed keywords make it more likely for you to get links. Now, that doesn't necessarily mean that links are good for your eCommerce websites. Too many links can harm your chances of being visible since many search engines like Google are cracking down on websites that look spammy with too many links. But with long-tail keywords, not only will you increase traffic volume legitimately, but you'll also get a better shot at acquiring links.
Long-tailed keywords give your content context. In the eCommerce industry, you'll need to have plenty of context in your content. The good news is, that long-tail keywords can show your customers insight as to who you are, what your brand is, or what your products or services are about.
Long-tailed keywords are especially great for voice searches. In fact, it's not surprising to see that 111.8 million people in the United States use voice search features. Instead of typing a search query in the search engine, these people prefer to say what they have in mind, and the device (e.g., Alexa) will answer with the best results on the Web. And, with long-tailed keywords, you'll most likely increase your chances of ranking high for the queries that use them.
Long-tail keywords help your site perform better than your competition. If you're not using long-tail, then now is the time to know. Who knows? Your competition might not know to do this yet. So, why not be the first eCommerce site in your niche to do so?
How To Incorporate Long-Tailed Keywords Into Your SEO
So, now that you know some of the many reasons why long-tailed keywords are good for your SEO, it's time to utilize them! Here are just 3 of the ways that you can make that happen!
Set Up Objectives
This is where you make certain goals for your eCommerce website. In other words, what would you like to achieve with your site?
Therefore, it's important to set some objectives for your site, so that you make your presence known online. However, make sure that your objectives align with the following marketing goals:
Attract potential customers to your site
Give customers reasons to trust your site
Show customers the benefits and perks of visiting and buying your site
Build your presence known in search engines
And don't forget: Make sure that you use long-tailed keywords. Don't be tempted to stick with short-tail because again, they have too much search volume; and they'll only bury your site in favor of more successful sites in the search results.
Research And Pick Your Keywords
Now, you might be asking yourself: What long-tailed keywords are the right ones? That's where research comes in! In fact, just doing a simple online search can give you plenty of ideas.
Suppose your eCommerce site is about selling electronic devices. Well, that might seem too general. So, let's look at what you're selling. You might be selling things like headphones, portable phone chargers, and computer keyboards. Let's take headphones for this example. People might be searching for new headphones, or they want to replace their old ones. In that case, you yourself type in "where to buy headphones." You'll get some good results. However, when you type in "headphones near me," you'll get more refined results.
In that case, not only are you researching with long-tailed keywords, but you're also experimenting with them, seeing which phrase works better. Ideally, you'll need to focus on having two to three keywords, so that you're not stuffing them into your content.
Deliver Content
What's an eCommerce site without any content?
Therefore, make sure that you're posting content to your site. Here's how you incorporate long-tailed keywords into your content naturally, so that your content doesn't look spammy:
Try to use one keyword per 200 words. Remember: Quality is better than quantity.
Ideally, it's okay to use your keyword about 10 to 20 times. Again, you don't want your content to look spammy.
Make sure that your content is clear and engaging. So, don't try to stuff your content with your keywords. Otherwise, search engines like Google will NOT bring customers to you. AND,
Use your keywords within your titles and headings, since those parts are essential to your content.
Doing these things not only makes your site more acceptable to search engines' ever-changing algorithms, but you'll also give your customers reasons to click on your content.
BONUS: Don't Forget The Metadata!
As you learn to use long-tailed keywords, you'll need to place them in the metadata of your eCommerce website. The metadata helps drive traffic to your site by being a part of the search engine algorithms. Consumers won't see the metadata, but the algorithm will. In this way, when you use long-tailed keywords, that'll have the algorithms place your site with the other sites that use those same keywords.
Conclusion
As you can see, long-tailed keywords can be beneficial for your eCommerce site. Just to recap:
Long-tailed keywords can help your site grow relevant online in more ways than one.
You'll need to think about objectives when using long-tailed keywords to help your site rank higher in the search results.
You'll need the right long-tail keywords to make this process worthwhile.
Be sure to give consumers the best content using long-tailed keywords. AND,
Make sure that your long-tail keywords are inside your site's metadata for search-algorithm purposes.
By reading this overview, your SEO strategy will work out for the better, and your eCommerce site will soon thrive! Good luck!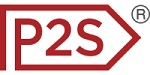 About Price2Spy
Price2Spy is an online service that provides comprehensive and suitable solutions for eCommerce professionals including; retailers, brands/manufacturers and distributors in order to stay profitable in the current competitive market conditions. If you want to learn more about what Price2Spy can do for your business, please start your 30-day free trial.