Reading Time:
3
minutes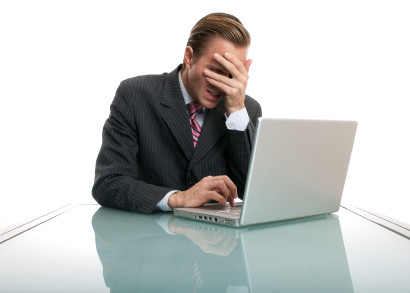 Technological advancements have never made retailers' lives easier before. It's never been easier to open an online store or sell through some of the well established marketplaces. However, in contrast to this simplicity, it brings along a complexity: great competition among retailers. So staying ahead of this great competition depends on several different components and if you don't know how to avoid some of the mistakes, your business might as well be set to failure.
Let's take a look closer to the top 6 mistakes that you need to avoid:
1) Poor site-design
What's your consideration when designing your website? Are you designing it for your market or to sell your product alone? No matter if you are new in the business or not, targeting your market with well established site-design is a key to success. On the other hand applying the "keep it simple" rule is essential. Help your clients while they are shopping online. Don't put a lot of obstacles on their way 😉
2) Not knowing how to reach your target market online
Keep in mind that you can't sell every product in one channel. First you need to be sure if you are on the right place. For each product category you need to decide about marketplaces. And the best way to find out if your niche marketplace is right for your products, is checking your type of product and see what comes up first. Additionally, trying to sell too many different products is not really smart. Instead, focusing on one category which can give your business a boost can help you to reach your target market easily.
3) Trying to sell wrong products online
It just doesn't make sense to sell one kind of product only because you have it. Before launching your ecommerce business it is crucial to do your homework: market research. A well done market research will show you to find the right path.
4) Weak social media strategy
No matter what you sell and who you sell it to, using social media as a marketing tool can help you grow your brand / service in an efficient way. Mastering social media channels such as Google, Twitter, Facebook and etc. is very important. Also, it can help you to find people who are looking for the products you sell or create new dialogues with customers in order to know and serve them better.
5) Not knowing your competitors
One of the common mistakes among online retailers is not knowing their competitors. Whatever your competitors' size and shape, knowing all of them is the key. Because, they all have one mission: to beat the others. When you start investigating your competitors, you will also be able to identify the areas you need to compete in. Furthermore you will find out strengths and weaknesses of your business in order to differentiate your brand / service or improve the current weak sides of your business. (If you do not know where to start we can help you to keep an eye on your competition with comprehensive and optimal strategies. For details please click here.)
6) Poor customer service
The most important aspect of your business needs to be – your customers always come first.
Golden rule to success is knowing that your customers are getting what they need from your products / services. Unique customer service will retain your customers and at the same time will help you to reach other prospective customers.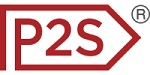 About Price2Spy
Price2Spy is an online service that provides comprehensive and suitable solutions for eCommerce professionals including; retailers, brands/manufacturers and distributors in order to stay profitable in the current competitive market conditions. If you want to learn more about what Price2Spy can do for your business, please get a personalized free demo or start your 30-day free trial.